Last Updated on November 18, 2022
For general information on waterproof safes, and what it means for a safe to have a waterproof rating, see our article, "Are Safes Waterproof."
Gun Safes Are Not Watertight
Gun safes are not waterproof because of how they are constructed. To protect them from burglary, gun safes have bolt-down holes in the floor of the safe, thus, standing water can enter through these holes from the bottom of the safe. Another factor leading to moisture damage is how the fire proofing material release steam during a fire.
The holes in the bottom of a gun safe are there so that the safe can be bolted into the foundation. They are there to prevent the gun safe from being removed or knocked over in an attempt to pry the door open.
In the event of a flood or fire, once water rises above the level of the floor board, standing water will get inside the safe.
So you might think putting water sensitive material up high up in the safe would protect it from water getting in.
But, the other reason gun safes are not waterproof has to do with the fire board or slurry that give the safe it's fire resistance.
In the event of a fire, these materials release steam (see our article How do Fire Safes Work) in order to keep the internal temperature of the safe below the specified temperature of the fire rating. That production of steam has to vent out, so safes are not air tight, thus not water tight, and standing water can get in through the door.
Even without the water, the moisture released from the fire could cause "water" damage to unprotected content.
Is a Gun Safe Door Watertight in a Fire?
Most gun safes have a seal around the door to help protect the content from fire. There is much debate as to what if, any, water protection this offers in the event of a fire and a water hose being sprayed on the gun safe.
The expanded fire seal will help prevent water from entering through the door. It is designed to expand up to 5-10 times the thickness to seal the door from the heat. This will narrow the door gap so that it can resist water (meaning, water from a hose won't just pour in), but water may still get in. As moisture from the venting fire board keeps the safe cool, it also escapes via pressure and will temporality breaks any seal on the door.
How Do You Make a Gun Safe Waterproof?
To make a gun safe waterproof, place a small certified water-rated safe, water-rated box, water-resistant bag, or oven-safe bag into the gun safe for the water sensitive content. Be certain that the waterproof solution you choose can withstand that heat during a fire (see Fire Ratings Explained ).
While some water resistant bags are not ETL certified as waterproof, they are a sealed bag. So long as not completely submerged, they will give you the water protection you're looking for within a gun safe.
Do NOT use regular freezer or storage bags, these can melt at the temperatures inside of a safe during a fire.  In a fire, a fire rated gun safe can reach internal temperatures of 350 degrees during it's fire rated period.

More of Our Favorite Security Products
See our Amazon Store for Videos and Links to All of Our Favorite Security Products.
Door Armor: Reinforce your doors. This video on YouTube shows the installation of Door Armor, and you can buy the product direct from Door Armor at a great price.
Video Doorbells: This video doorbell offers great images and video and has NO monthly video storage fees. Watch our SkyBell Video Doorbell Review on YouTube and buy it on Amazon.
Smart Locks: Access Your Locks via Smart Phone. You'll find some of our favorite smart locks that allow you to control home access and monitor entry in our Amazon Smart Lock Shop. Watch our Smart Lock Comparison Video on YouTube fore reviews of the most popular Smart Locks.
High Security Safes: When you want a safe that is designed to protect the valuable you put inside, you want a high security safe found on ACME Locksmith's Safes for Sale website.
Sliding Glass Door Lock: The best arcadia door lock that stops your sliding glass door from being lifted out of it's tracks and to prevent little ones from opening the door and leaving the home. Check out the video on YouTube and Buy it on our website.
As an Amazon affiliate I may receive a commission when links on this page are used to purchase products.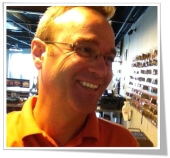 Robert has been the Owner of ACME Locksmith, Arizona's #1 Rated Locksmith, since 2007. ACME has provided locksmith service to over 160,000 Phoenix houses and businesses.
Over 1400 5-Star Rated, Verifiable Arizona Customer Reviews
Super Service Award Winner Eight Years Running
Selected as an Angie List Phoenix-Best Contractor
BBB International Marketplace Excellence Award Finalist
BBB Ethics Award Winner – The Only Locksmith to Ever Win this Award