Last Updated on November 18, 2022
I Need a Waterproof Safe!
We hear this a lot at ACME Locksmith, but can a safe be waterproof? It comes down to a couple of questions: how much water and for how long.
There are a number of reasons why you might want a water-proof safe. Maybe you live in an area prone to occasional flooding. Or perhaps, in the event of a fire, you're worried about when the firefighters try to put it out.  There are available solutions, but:
Safes are not waterproof. Safes can be ETL verified as 'water resistant' at a specified depth, for a specified period of time. Water-resistant certified safes have other limitations though, such as not being designed to protect valuables.
Water Protection Safe Ratings
Like safe fire ratings (see our YouTube video Fire Ratings Explained), Intertek ETL certifies safes for water protection. ETL water protection ratings are defined for a given amount of time in a given depth of water. If you want water protection look for an ETL certification mark.
You may find safes with the following ETL water protection ratings: completely submerged or 'water up to' a set number of inches.
When they use number of inches, it means that the safe will not be completely submerged.
For example, Sentry Fire Rated Home Safes on Amazon, and others like it, are ETL verified against water damage up to 8 inches deep for 24 hours, but this particular safe is 18 inches tall.
But this Sentry Fire Box on Amazon can be fully submerged for up to 72 hrs.
And this DNYKER Home Safe on Amazon claims to be waterproof but lists NO ETL or other water protection verification.
Avoid safes making waterproof claims that have no official verification from the ETL or other verifying agency. These safes are normally internally certified. The values stated may indeed hold true, but then, they may not.
What is the best Fireproof and Waterproof Safes?
You'll notice none of the above listed safes / fire boxes look to be very secure. That's because they are not. The way safes get their water protection is to be completely sealed, and most of the safe that are completely sealed are made of fireboard, or some other fire-resistant material, encased entirely in plastic, so there are no seams or holes anywhere in the body. This is then accompanied by a rubber seal around the door.
The best fireproof and waterproof safe will be a safe with a solid, no-seam body entirely encased in plastic with a rubber, often grooved, door seal. To be "waterproof" to the stated rating, a waterproof safe must be accompanied with an ETL mark (logo) or other certification agency mark).
Though water proof safes don't provide any true protection against theft or burglary, they do provide an incredible value for those looking just for water and fire protection. You can find many water resistant safes on Amazon at great prices.
Are There Waterproof Gun Safes
How to you get water protection in a gun safe or a more secure burlgary rated safe?
See our article, "Are Gun Safes Waterproof?" for your solution.

More of Our Favorite Security Products
See our Amazon Store for Videos and Links to All of Our Favorite Security Products.
Door Armor: Reinforce your doors. This video on YouTube shows the installation of Door Armor, and you can buy the product direct from Door Armor at a great price.
Video Doorbells: This video doorbell offers great images and video and has NO monthly video storage fees. Watch our SkyBell Video Doorbell Review on YouTube and buy it on Amazon.
Smart Locks: Access Your Locks via Smart Phone. You'll find some of our favorite smart locks that allow you to control home access and monitor entry in our Amazon Smart Lock Shop. Watch our Smart Lock Comparison Video on YouTube fore reviews of the most popular Smart Locks.
High Security Safes: When you want a safe that is designed to protect the valuable you put inside, you want a high security safe found on ACME Locksmith's Safes for Sale website.
Sliding Glass Door Lock: The best arcadia door lock that stops your sliding glass door from being lifted out of it's tracks and to prevent little ones from opening the door and leaving the home. Check out the video on YouTube and Buy it on our website.
As an Amazon affiliate I earn a small commission if products are purchased through the links on my site.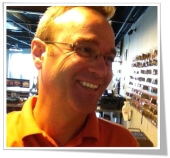 Robert has been the Owner of ACME Locksmith, Arizona's #1 Rated Locksmith, since 2007. ACME has provided locksmith service to over 160,000 Phoenix houses and businesses.
Over 1400 5-Star Rated, Verifiable Arizona Customer Reviews
Super Service Award Winner Eight Years Running
Selected as an Angie List Phoenix-Best Contractor
BBB International Marketplace Excellence Award Finalist
BBB Ethics Award Winner – The Only Locksmith to Ever Win this Award