Last Updated on July 11, 2023
How Do Locksmiths Replace Keys for Locks that Have No Working Key?
You've lost that last key to one of your locks or cars. How will your local locksmith make a duplicate key without the original?
First, a bit of terminology. When there is no key available, we won't be duplicating a key, we will be originating a key.
Locksmiths can replace keys for locks without the original key using one or more methods: cutting keys from a code, scoping the lock cylinders to read the depths, disassembling/decoding a cylinder, or by impressioning a key. Each method has benefits and drawbacks; a trained locksmith will know which method will give the best result as quickly as possible.
Just look at some of the things we've made keys for! 
Creating a Key by Code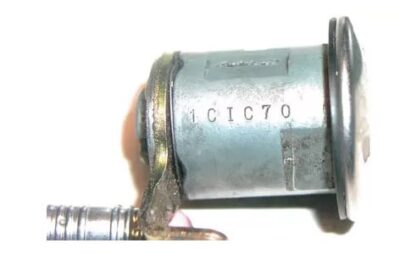 One of the simplest ways to make a key when there is no current key is to locate a code for the key. If a code is found/available, locksmiths can enter the code into a computer and for a matching code system from various manufacturers. If the code matches to a valid system, the software tells the locksmith how to cut the key using one of their key cutting machines.
Key codes may be available on the lock cylinder itself, on a label or other paperwork attached to the product where the cylinder is located or, in the case of automotive, somewhere on the body of a vehicle (See How Do Locksmiths Originate Car Keys)
These key code systems often overlap between manufacturers. So if you have a code, M00123, there may be more than one company using that same series of codes. The locksmith will then need to determine which is the correct code to use, and which is the correct key to use, by inspecting the lock.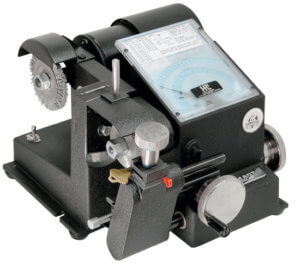 Once a code has been determined, a card can be printed and inserted into a code cutting machine to properly cut the key. On newer machines, pre-programmed key parameters are loaded into its software for cutting the key. Either method creates a precisely cut new working key.
Scoping / Reading the Lock Cylinder to Make a Key
Scoping involves using small cameras or tools to either visually or tactically determine cut depths on a key by inspecting the wafers or pins within the lock cylinder.
There are cameras and tools designed for this purpose. One that comes to mind is for the Kwikset SmartKey Locks. Without a working key, all of the locks have to all be taken apart and reset. But, the wafers can be read by a special camera designed for Kwikset locks to quickly get a working key for the home.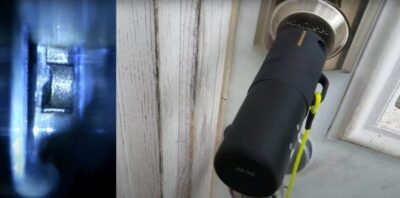 Depending on circumstance, this may or may not be the best method to achieve the goal, but it's one more tool in the arsenal and, if other issues are presenting themselves, scoping can help determine why that might be, and in some cases resolve the problem alone.
Disassembling/Decoding a Cylinder to Create a Key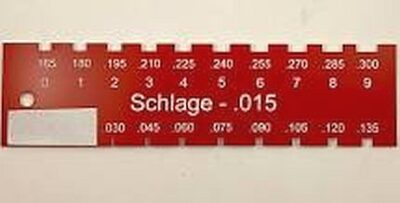 In cases where the locksmith has free access to a cylinder, another way to make a key is by (ever so carefully) taking apart that cylinder and then measuring the pins or wafers inside to determine where the cuts should be on an operating key.
A great example of using this technique is when a homeowner has lost the only key to their home, but not lost it in a manner which they suspect someone might find it and tie it to their house.
If there's no risk that the lost key can be matched back to the house, it will be much less expensive to decode a single lock cylinder to produce a new key, that will work all of the existing locks, than it will be to rekey all those locks to a new key see How Much Does it Cost to Rekey a House.
If there is the concern that the lost key can be matched back to the home, then rekeying is the smart play, but often, that's not a concern.
Creating a Key by Impressioning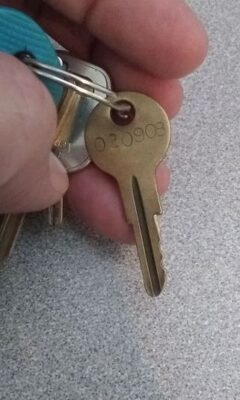 Impressioning keys is the art of making a key when no other technique is available, or suitable. It can often take the longest time to achieve (although for simple cam locks it can sometimes be the fastest as well). It's a true skill that all locksmiths practice at and try to improve upon. Every locksmith is likely to remember the first time they achieved a working key using this method. Some even keep them on their key ring as a way to celebrate their success.
The technique uses the fact that most locks work by using pins or wafers that must be in a certain position in order for the lock to turn. These pins and wafers can leave marks (impressions) on a key blank which has been filed to a knife-blade sharpness, and these marks in skilled locksmith hands can guide the locksmith into filing down a working key.
It can be very difficult to read these marks, and we sometimes use tools like Sharpie markers or the soot from a lighter coating the key blank to help make them more clearly visible when needed. And sometimes, multiple attempts need to be made to get it filed just right.
Watch How Locksmiths Impression a Key

More of Our Favorite Security Products
See our Amazon Store for Videos and Links to All of Our Favorite Security Products.
Door Armor: Reinforce your doors. This video on YouTube shows the installation of Door Armor, and you can buy the product direct from Door Armor at a great price.
Video Doorbells: This video doorbell offers great images and video and has NO monthly video storage fees. Watch our SkyBell Video Doorbell Review on YouTube and buy it on Amazon.
Smart Locks: Access Your Locks via Smart Phone. You'll find some of our favorite smart locks that allow you to control home access and monitor entry in our Amazon Smart Lock Shop. Watch our Smart Lock Comparison Video on YouTube fore reviews of the most popular Smart Locks.
High Security Safes: When you want a safe that is designed to protect the valuable you put inside, you want a high security safe found on ACME Locksmith's Safes for Sale website.
Sliding Glass Door Lock: The best arcadia door lock that stops your sliding glass door from being lifted out of it's tracks and to prevent little ones from opening the door and leaving the home. Check out the video on YouTube and Buy it on our website.