Last Updated on March 7, 2023
If you've lost a car key or FOB, the best place to get a replacement key made will depend on whether you just need a duplicate key made, whether your key needs to be programmed or not, and/or whether you've lost all of your keys (what we call a "key origination").
Key Points:
Your best options to get car keys made are:
A hardware store if you need a duplicate standard key,
An online Key by VIN services for standard keys that don't need to be programmed when all keys have been lost,
A locksmith for everything that needs to be programmed except German models,
Car dealers for German car keys.
Companies That Make Car Keys
| | | | | | |
| --- | --- | --- | --- | --- | --- |
| | | | | | |
| National Big Box Store / Hardware Stores | | | | | Cheapest for standard, non-chipped keys |
| | | | | | |
| | | | | | Best for keys that need programming or when all keys have been lost |
| | | | | | |
| | | | | | Best for current year models & German cars |
| | | | | | Best for current year models & German cars |
| | | | | | Best for making keys that don't need to be programmed |
| | | | | | Best for making keys that don't need to be programmed |
* Keys by code may need to be programmed to the car for the car run.
Jump to:
How We Rated the Car Key Making Companies
What are the Different Types of Car Keys?
Why Do Some Car Keys Need Programming?
What to Do If You've Lost All Car Keys
When You'll Need a Dealer to Make a Car Key

You can price all of our car keys on our website here Buy Automotive Keys and Remotes.

The Car Key Maker Ratings Explained
ACME Locksmith has been making auto keys for over 25 years. There are three things that matter to our customers:
Convenience – is it easy to get a key made?
Accuracy – Will the key work?
Cost – Is it affordable?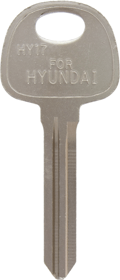 Key Making Convenience
The clear category winner here is the big box stores and chain hardware stores. They're everywhere, you don't have to hunt them down, and for standard, non-chipped keys, they will shine.
But modern keys have chips in them and cars need to be programmed in order to recognize the key. Big box stores and most hardware chains do not have the equipment or the knowledge of the process should something go wrong.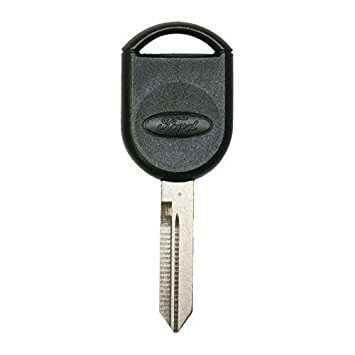 For keys that need to be programmed, a locksmith that perform automotive services become the low-cost option. They cut code keys (keys with the factory original cuts) and locksmith can program the keys to the car. You may have to look for a bit to find a locksmith shop, so it's not the most convenient, but you won't have to make an appointment and wait around. You usually just head on in.
A locksmith can also, for a fee, go to your location.
Dealers require appointments and that you bring your car to them. You may be without your car for the entire day.
Accuracy
The clear winners for accuracy are the dealers, locksmiths and online key-by-VIN suppliers. We all cut keys by code, which gives you a factory original cut on the key.
Dealers and locksmiths pull away from online services when the keys need to be programmed because the online service cannot send programmed keys (you need to be at the car to program a key).
Big box stores don't normally cut keys by code, and key machines they use become less accurate over time. Your key may stick or not work at all.
Cost of the Key
Cost depends on the type of key being cut.
For standard, all metal keys, you'll likely find big box stores and hardware stores with the lowest prices. But since they don't cut keys by code, and key machines become less accurate over time, your key may stick or not work at all.
If you lost all of your keys, but it is NOT a chip key, you likely won't beat the price of an online service sending you a key cut by VIN number.
Locksmiths are the cost leader if you want a factory original key that needs to be programmed to the car. One of the big advantages to a locksmith is that. when you have lost all of your keys, a locksmith will go to your location. Dealer require you tow your car to them making them less convenient and more expensive.
Locksmith Pro Tip: Dealers and some locksmiths will not cut and program keys they do not sell. We do, but we do not guarantee that it will work, and we bill upfront when the key is not purchased through us (because we do not know if the right key was ordered and/or if it works). ALWAYS check with your local locksmith and the sellers return policy before ordering a key online at eBay.
What are the Different Types of Car Keys?

Mechanical or Standard Car Key
The good old fashion car key. They use to be all metal, but many now have plastic heads. When you have an all metal key, you can be certain it is a standard key, but those with plastic heads may be transponder keys.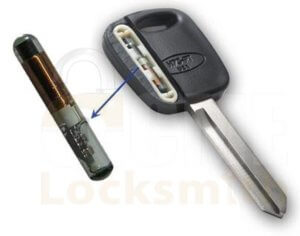 Transponder Keys or Chipped Keys
A transponder key, or chip key, has a tiny inductor embedded into the head of the key. In many cases, there is no way to visually tell that this inductor is in the plastic and therefore you cannot tell whether a key with a plastic head has an inductor in it or not.
In order for the car to run, transponder keys must be programmed to the car after the key is cut so that the car recognizes the key. When it is not programmed the car will either not start or will start then die in a few seconds. In both cases a security indicator should be flashing on the vehicle's dashboard.
Duplicating a Laser Cut / High-Security Key
Cutting of High Security Car Keys
High security, laser cut keys can be mechanical keys or chipped transponder keys. What makes them high security is that instead of cuts along the edge of the key their are grooves running down the edge or center of the key (the edge of the key remains flat as the grooves do not go through the blade).
See our detailed article, "How does ACME Locksmith Cut Laser Keys?"
Tibbe Automotive Keys
Tibbe keys are most often found in Jaguar or Ford models vehicles. They can be mechanical or chipped keys. There is no way to tell from looking at this key which you have.
Special equipment is needed to cut a Tibbe key and they take a bit of finesse to get right. Your local automotive locksmith, may have the tools to do this, as we do, but many do not.
This is the most expensive key to get duplicated. By that, I mean the labor you pay for to get the key cut. The key itself is no more or less expensive than any other modern car key.

Car Remote & Key Combo Units
Car/remote combos are when the key remote and the key itself have been combined into one unit. In the early days, they were always separate. Here's the interesting thing about the key combo units. When the remote and key where separate (the old days) they contained separated electronic circuits, makes sense since they were different parts. When the remote and the keys were combined, they did NOT combine the electronic circuits, instead they just put both sets of different electronic circuits into the head of one key.
Because of this, you will find instances where the remote portion of the key can be programmed to the car by going through a series of steps, not requiring an automotive locksmith or dealer. This is called "on board programmable." However, even though the remote will then work, the key will still not start the car and will still need to be programmed to the vehicle by a local locksmith or dealer.

Car Key FOBs / Proximity Keys
The latest evolution of the car key was to make the car key itself only for emergency situations. If you have one unit, and you cannot see a key, it is a FOB. The key is most likely still there, but it is contained within the FOB and release by some mechanical means (usually a button).
Vehicles that use FOBs are push button vehicles. The do not require the use of the key to start the car. Additionally many cars have a proximity FOB option. Proximity FOBs will also unlock the door when the FOB is near the vehicle.
How Does Car Key Programming Work?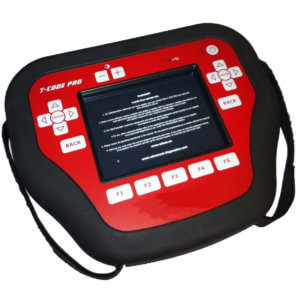 A computer or a programming device is connected to the car's OBD unit to communicate with the car.
The car is trained to recognize a small electrical signal the key gives off.
When programming a key to a car, we are telling the car what signal to expect from the transponder key that is being added.
When You Must to Go To the Dealer to Get a Key Made
Your Car is From Germany
Believe it or not, there is an international agreement between many countries to make car information available to third parties. That is why local locksmiths can cut keys by code for Japanese, Korean, US, and other cars.
However, the one large country that is notably absent is Germany. They choose not to participate and pay hundreds of thousands of dollars in fines so that their car manufactures can charge you crazy prices for their keys. $600 car keys are not unheard of for German cars.
So if you have a German vehicle made after 2000 (Volkswagen, Mercedes, BMW, Porsche, etc….) you will most likely, need to have your car towed to the dealer to get a key made.
There are a few exceptions. Some locksmiths have invested very heavily in the equipment necessary, but the programming of the vehicles is very complex, and in our opinion, you are better off going to the dealer to be sure it's done correctly.
You Car is the Newest Model – Sometimes
In many cases, the latest model car will use a car manufacturers existing technology for the key. So locksmiths will have no problem programming the newest model of a car or a completely new model.
But in rare cases, the manufacturer will have implemented a completely new system, and that technology will not yet been released. It can take a couple of years.
So if you have a new model car that has just been release, check with a local locksmith to save money, but know that in some cases they may refer you to the dealer.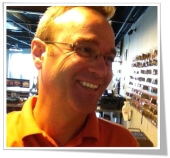 Robert has been the Owner of ACME Locksmith, Arizona's #1 Rated Locksmith, since 2007. Robert's company has provided locksmith service to over 160,000 Phoenix houses and businesses.