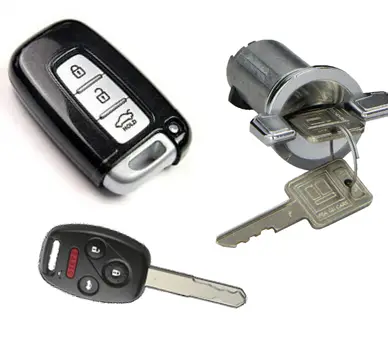 Automotive Locksmith Service from ACME Locksmith
Jump to:
As one of the largest Arizona locksmith companies, you'll receive fast, affordable, and almost always, same-day automotive service from a veteran owned, local locksmith company.

Auto Locksmith Services in Phoenix
RV and Car Key Replacement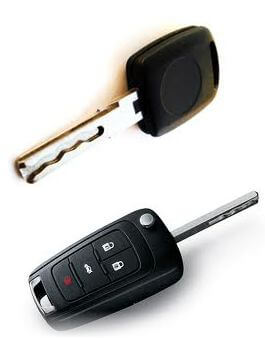 Replacement key or remote/FOB?
If you can still drive the vehicle, you can order replacement car keys on our website. We ship the replacement keys to you and once they arrive, just bring them and the car into one of our stores for cutting and programming.
Need a replacement right away?
Just head into one of our car key shops nearest you.
Our key shops carry hundreds of car key blanks in stock everyday. Over 500 car keys in stock GM, Ford keys, Honda, Kia, Lexus, Nissan keys, Toyota, Hyundai and more…
If you just need a car key duplicated, this is the fastest way to get it. We stock VATS keys, transponder keys, and laser cut keys.
No problem. ACME Locksmith handles all types of car keys including originating high security keys when all of the car's keys have been lost.
Lost all car keys? You need a car key origination.
You need a car key origination. Call us at 480-380-2263.
ACME Locksmith's mobile automotive locksmith service will come to your location and make a car key.
Ignition sticking or key no longer turning?
This could be a couple or issues. It could be the car key or it could be the wafers are damaged in the ignition. ACME Locksmith has you covered either way.
We can code cut you a factory original key and/or we can repair the ignition or door locks.
Before calling, see if any of these tips work so you can get your car to us for service. What to Try When Your Key Won't Turn The Ignition.
Match Ignition & Door Locks to Existing Key?
We rekey ignitions and rekey door locks to match the keys your car is already using. If you've ever replaced a lock, this keeps you using one key. Bring your new ignition or door lock to one of lock shops, before installing.
RV keys & locks:
Arizona is one of the top RV centers in the country. We stock all major RV Keys, CH751 Keys, RV Locks. Worried about your RV locks being opened by anyone. You should be. Nearly all RV compartment locks can be opened by the same key.
Duplicate broken car keys:
If your car key or remote case has broken, we can use the broken key to make a replacement car key for you.
Car key Programming
If you've just gotten a duplicate care key but once you got it home found out that, although it turned the ignition, the car did not start, you've got a transponder key.
Transponder keys must be programmed to the car so that the car recognizes the key and will start.
ACME provide car key programming in Phoenix at all of our stores. For information on whether or not you can program your own car key, view our article Find Car Key Programming Instructions.
Please note. For car key programming be sure to arrive 1-hr prior to closing. This is to ensure that should there be any issues during programming, we can take care of them. Thank you for understanding.

Types of Car Keys – How to Buy, How to Program Auto Keys
Types of Car Keys
Car Remote Programming
Some car remotes can be programmed by you and some can't. Here's our article on how you can Find Car Remote Programming Instructions on our website. If it's too complicated, bring it in, and we'll take care of it for you.
Many remotes and car FOBs, must be programmed by a locksmith. Learn How Locksmith Program Car Keys.
Please note. For car key programming be sure to arrive 1-hr prior to closing. This is to ensure that should there be any issues during programming, we can take care of them. Thank you for understanding.

Motorcycle Key Replacement in Phoenix
We have a full line of motorcycle keys at all of our stores, and we can make keys, when all of the motorcycle keys have been lost, including bag keys.
Phoenix Car Unlock Service
We routinely unlock cars, trucks, rv's and semis. With four lock shops we will have a auto locksmith near you for fast service. Learn How Locksmiths Unlock Cars?
Please note: We will ask for proof of ownership before unlocking a property.
How Much Does a Automotive Locksmith Cost in Arizona?
How much a car locksmith cost will depend on the service being provided. You can pay as little as $10 for a standard car key copy, but for replacement car remotes that cost can go past $300. Check out these articles on locksmith cost to help you determine the cost of your Phoenix car locksmith service..
How Much is a Replacement Car Key?