SecuRam Touch Smart Lock Reviewed
ACME Locksmith is always on the lookout for new products to review for our customers. SecuRam contacted us and asked us if we'd be willing to review their new biometric smart lock, the SecuRam Touch Smart Deadbolt. I replied, "Sure – but I will give it an honest review." They agreed and sent us one to try out.
SecuRam has been building locks for safes for about a dozen years, and this is their first entry into the door lock market. I have to say, it's a darn good first attempt.
Initial SecuRam Touch Biometric Lock Review – Unboxing the Smart Lock
The SecuRam Touch Smart Lock is both a biometric lock plus a keypad smart lock. It also comes with a high-security key override so will be tough to pick. The first thing I noticed when unpacking the box it came in was it's weight. This is a 3.5 pound lock! It has stainless steel internal construction on all moving parts, and it should last a long time. However, the deadbolt (latch) portion is merely adequate, typical of what you'd find in less expensive residential hardware and lacked robust 3″ screws to secure the strike to the 2 x 4 door framing. I hope in future builds that the bolt is more closely in line with the body.
I really liked the high-security override key; this is an excellent feature. I prefer locks with key overrides, and a high-security key is even better. The key override cylinder is also below the deadbolt, making lock picking attempts even more difficult. I think this is great!
Amazon has the lowest price for the SecurRam I've seen.
An optional accessory item, which is required if you'd like to access the app features, is the SecuRam Smart Hub also on Amazon. You are able to use many features of this lock without it, but for remote access on your phone, you would need this hub. To save a little upfront, buy them as a package. Or upgrade to the hub for the smart features later.
SecuRam Smart Deadbolt Installation
I found the installation straightforward and easy. The bolt does have an 'UP' side stamped on it; be sure to orient it correctly. The bolt is adjustable for 2-3/8" and 2-3/4" backsets. When installing the outer side of the lock, you want to be sure to route the electrical cord under the bolt, and you want to orient the tailpiece to a vertical position.
The product includes some sticky tape to help secure the lock body on the outer door while you attach the mounting plate on the inside, and then the inner lock body plugs into the outer side cord, and slips over and grips the mounting plate using a little spring loaded tab located where the batteries go. It's one of the easier lock installs I've seen, and I like "easy".
Biometric SecuRam Touch Smart Lock Features
There are a lot of features built into this lock, and most of them I like. They include:
Multiple unlocking methods: One touch fingerprint access, code access, remote app opening, and a override key.
Home/Away modes: Local and remote setup, status notifications, and a privacy mode you can activate with a switch on the inner door lock body.
Touchpad: 30 user capacity (2 fingerprints each)
Owner codes for people who live in the home and "visitor" codes for people who don't
Ability to block all visitor codes at the touch of a button
Integrated sensor to detect if the door is closed
Backlit touchpad
Spy-proof code entry option. You can enter a longer code and hide your true code within the longer code. This makes it harder for someone watching to determine the true code.
Emergency 9v Battery jumper. I know of no other lock with a battery jumper and key override, giving you two methods to get in should the batteries die.
Durability: Water and heat resistant, rugged aluminum body with stainless steel interior components.
Functionality: Alexa compatible (sorry, no Google Assistant yet; perhaps in the next build)
One-touch locking
Audit log – with app
One-time use code – with app
and automatic relock option.
The Best SecuRam Touch Smart Lock Features
Easy Initial Electronic Bolt Setup
Programming the SecuRam Touch couldn't be more intuitive. The lock audibly instructs you what to do. When you go into program mode, it will first want you to change the default administrator code. It will tell you when to place your finger on the biometric touchpad, which you'll do several times, then to register a 2nd fingerprint. It will tell you then to enter a new admin code. Initial programming is very straight forward.
How to Program a SECURAM Touch at The Lock
Programming the SECURAM Touch Smart Lock.
Simple to Add Users at the Deadbolt
Adding users, whether as an 'owner' (for people who reside in the home) or 'visitors' (for people who are allowed into the home) is also simple. You do have to be present at the lock to register a user's finger into the biometric scanner, but you can bypass the biometric scan and simply assign a numeric code without the user being present.
Hidden Code Entry
One of the neat features of this lock's touchpad is a 'spyproof' entry mode. You can enter up to 9 digits into this lock, and so long as within those 9 digits is hidden your 4-8 digit code, the lock will open.
This feature is a carry over from the SecuRam safe locks, and I like it a lot! If someone is watchin you enter your code, nine digits is really hard to remember, even though your code may in actuality only be four digits.
Visitor Lockout Mode
Another nice feature is the 'visitor lockout' mode. On the inside lock body is a simple switch. Enabling the switch enables people who have visitor access to enter. But move it to disabled, and only users registered as 'owners' can gain access. That's a quick way to maintain privacy when wanted. The visitor gets an audible message "Visitors restricted". So while you're in the home sleeping, or perhaps on vacation, anyone registered as a visitor cannot open the lock when this switch is enabled.
Upgrade Option. Buy the Electronic Deadbolt, Upgrade to the Smart Lock Later
The Touch deadbolt is upgradable. You can just us this as an electronic deadbolt in the beginning and upgrade it to a smart lock later by adding the SecuRam Smart Hub (around $80 on Amazon). The smart hub also allows for additional components like window and door sensors to be controlled by the app too.
Supports Newer Dynamic Routers
Setup for the app was pretty intuitive and didn't have any issue pairing this lock with the newer hybrid 2.4ghz/5ghz dynamic switching routers.
All smart locks currently on the market require 2.4ghz bands to connect. Every smart lock I've ever installed to this point, could not detect the 2.4ghz network on the new dynamic switching routers.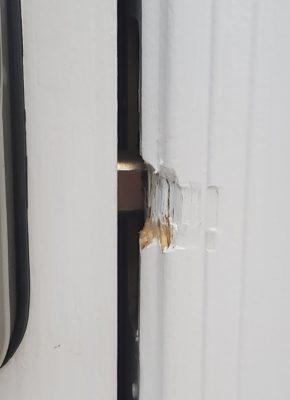 The door sensor feature is awesome! Turn this on, and the lock will detect if a door is open and will not extend the deadbolt if it is.
This is a GREAT feature that I wish every smart lock had. Too often with smart locks they extend the bolt after a set amount of time, and if you're bringing in a load of groceries or something the bolt will extend. If you forget that and close the door, WHACK! The bolt hits and damages the door frame. SecuRam solves that problem for us, and I love it!
High Security Key Override
Having a high security key override gives you two important things. First, the lock is going to be extremely hard to pick. Only the most seasoned lock pickers will be able to pick this one. And, you won't be able to lock bump this to easily bypass the lock (see What is Lock Bumping).
The SecuRam Touch Smart Lock Features that Aren't There Yet
Without the app, you must remove all users.
One thing I did not care for in using the lock body to program the lock is that if you need to delete a code, you must delete all codes of that category (either owners or visitors). You cannot just delete a single user code at the lock.
Now, depending how many codes you have for various people, this may not be a big issue for some users. But it's something I'd want to see addressed in a future software setup, because those users deleted would have to come back to the door to get reprogrammed into the lock.
Their phone app does allow single user code deletion.
Adding a user from the app, is a difficult
To add a user from the app you need to send an invite to a user's email. They then need to download the app and set up their own lock code.
I didn't care for this at all! It's cumbersome. I just want to create users and send them the code I've created.
This process was a big knock against the app's user-friendly rating.
You cannot view or change user codes from the app
You won't have access to either view or change a user's code from the phone.
In fact, I couldn't change my OWN code without being within Bluetooth range of the lock.
You can easily remove a user code, in real time, which is critical, but changes to codes are not allowed.
Not Yet ANSI Rated
This lock has not yet been ANSI rating but SecuRam has submitted it for a Grade 2 rating (What are ANSI lock grades).
I also felt that while the lock body construction was robust, the bolt itself is not more robust than your average deadbolt. I'd like to see a better quality bolt in a future build. Now, once it's been rated it may indeed meet a Grade 2 rating, but until then, I really can't be sure.
Review Summary of the Biometrick SecuRam Touch Deadbolt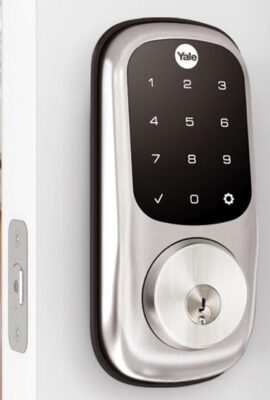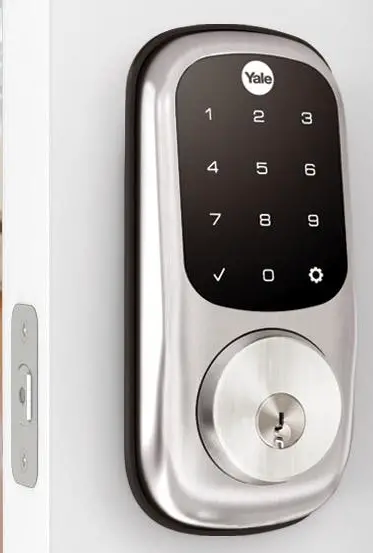 I was hoping this lock might have been my new favorite smart lock of 2021, it was the first biometric smart lock I've reviewed, but in the end, there are just a few features lacking that kept the Yale Connect by August remains my favorite smart lock of 2021.
But that said, this is a lock body I could recommend overall and SecuRam has told me they are updating their app based on my feedback. If they work out some of my concerns, this could easily become my favorite smart deadbolt.
I do like this lock's biometric fingerprint sensor, the touch-proof screen, and the build of the lock body is very robust.
I like the simplicity of programming from the lock body and the feature to be able to restrict access to visitors with the flip of a switch. And I love the fact that the key cylinder override is a high security key. As a stand alone lock, I'd recommend it for these reasons.
The shortcomings of the lock are that from the lock body, if you need to delete a user you must delete ALL users in that category. If you don't have many users, this may not be impactful for you.
It's in the app that I feel the product is most lacking. I had some issues setting it up. I thought based on the product sheets that I'd be able to tell from the app if the door was left open, but it doesn't actually do that. What it does is keep the bolt from extending when the door is open. And I do LOVE that, but why can't I have that information relayed to the app?
The basic functionality of the app is intuitive, but the features are lacking. This lock (and a lot of smart locks ) requires being in Bluetooth proximity to change user codes, and I don't like that.
But the major drawback for the app in my opinion is the process of inviting users by email, who then have to add the app to their phone and set up their own user info, which the 'owner' of the lock doesn't have any access to. It's a process I feel is too cumbersome. Granted, to take advantage of the biometrics you have to be at the lock body anyway, but I want to be able to create a user code on the fly, from anywhere.
In the end, I think this is a great stand-alone product with most features a user would want, but I don't know that the value added with the addition of the Hub and app is worth it. You do get a little added functionality, but I am hopeful that future builds and app revisions may make this more owner-friendly.
Disclosure: As an eBay / Amazon Associate I may earn from qualifying purchases.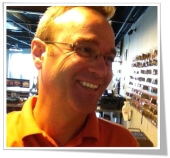 Robert has been the Owner of ACME Locksmith, Arizona's #1 Rated Locksmith, since 2007. ACME has provided locksmith service to over 160,000 Phoenix houses and businesses.
Over 1400 5-Star Rated, Verifiable Arizona Customer Reviews
Super Service Award Winner Eight Years Running
Selected as an Angie List Phoenix-Best Contractor
BBB International Marketplace Excellence Award Finalist
BBB Ethics Award Winner – The Only Locksmith to Ever Win this Award