….and the price keeps climbing…
What am I talking about? Those Google Adword campaigns. Adwords are the ads displayed by Google at the top and right side of an internet search. Advertisers pay Google every time those ads are clicked.
In our market, Phoenix Locksmiths, the price for those ads has been steadily climbing. Today, to get an ad placed just on the first page, it will cost a locksmith $24 per click! The top spot, the coveted position, will cost much more than that. And this is per click on the ad. Not all clicks result in booking business, so the true cost is much higher.
How do they plan to make this money back? By charging the customer 2-3X what a legitimate company would charge. Once they show up numerous, undisclosed charges are added to the bill and often the bill will total over $200 for a simple unlock (the national average among legitimate locksmiths is $65).
Sadly, this dubious business practice is rampant in the locksmith industry. Always get an exact quote before hiring any locksmith. Once they arrive onsite, if that price changes send them away.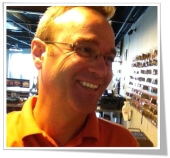 ACME Locksmith is Arizona's #1 Rated Locksmith. We have been performing lock and key services in Arizona for over 20 years. In that time ACME Locksmith has serviced over 100,000 customers.
Over 1900 5-Star Rated, Verifiable Arizona Customer Reviews
Super Service Award Winner Eight Years Running
Selected as an Angie List Phoenix-Best Contractor
BBB International Marketplace Excellence Award Finalist
BBB Ethics Award Winner – The Only Locksmith to Ever Win this Award
Details About ACME Locksmith