Great "About ACME" Video from the Scottsdale AZ Chamber of Commerce Awards
We were so excited to be named a finalist for the 2015 Scottsdale Chamber of Commerce Awards. I didn't think it could get any better, but then we received this video from their production crew.
Transcript:
A locally owned, business ACME locksmith has been serving Valley residents since 1997. They are a full-service lock and safe company and have three locations across the valley,
with plans to open two more locations.
"We're focused on learning customers for life. It's hard in the locksmith industry because most people will only need a locksmith maybe every 5 or 10 years. So we always try to stay relevant. the way that we do that is to provide the most exceptional service that we can so that when, 5 or 10 years down the road, somebody needs another locksmith they will actively go out and look for our business. And our guys, we're really lucky, our guys are very dedicated to delivering great service."
An example of providing that exceptional customer experience is their Online Lock Knowledge Center that educates customers and potential customers. Acme Locksmith is also a consumer advocate in the community exposing the rising fraud and locksmith services.
"One of the ways that we're combating [locksmith scams] is we want to provide this service free to Valley residents. We will unlock a car absolutely free if they put our decal on their window so we can know how many cars we can support. We'll go out and unlock the vehicle for free. The interesting thing that we do is we recycle all of our keys. So throughout the course of our business we can get twenty – thirty pounds of keys that are key waste. We take those in, and we recycle those. The money that we get from the recycling is donated to our charities."
With continued employee training and implementing the latest in technology, Acme Locksmith provides superior customer service. They were the first local locksmith company in Phoenix valley to implement a software controlled dispatch system. This system has made their drivers thirty percent more efficient.
Locking your keys in your car can be a very stressful situation.
"When our tech arrives on site our Phoenix Valley customers will feel more comfortable after we get there than they did before we arrived. In Phoenix Arizona, there's no requirement to be licensed locksmith company. Anybody can do it. But carrying a contractors license is something that ACME Locksmith does that most of the other "locksmiths" aren't doing.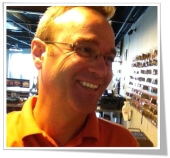 ACME Locksmith is Arizona's #1 Rated Locksmith. We have been performing lock and key services in Arizona for over 20 years. In that time ACME Locksmith has serviced over 100,000 customers.
Over 1900 5-Star Rated, Verifiable Arizona Customer Reviews
Super Service Award Winner Eight Years Running
Selected as an Angie List Phoenix-Best Contractor
BBB International Marketplace Excellence Award Finalist
BBB Ethics Award Winner – The Only Locksmith to Ever Win this Award
Details About ACME Locksmith