Safes are suppose to be secure. A fortress for your valuables. Tough, sturdy and rugged are the words I would use to describe the safes we sell.
Found this image floating around the internet. Fragile? Really? LOL.
Remember folks.

Safes are like parachutes. If you ever need one, you don't want it to be poorly made.
Get American made and other high quality safes at http://www.shop.acmelocksmith.com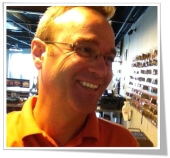 ACME Locksmith is Arizona's #1 Rated Locksmith. We have been performing lock and key services in Arizona for over 20 years. In that time ACME Locksmith has serviced over 100,000 customers.
Over 1900 5-Star Rated, Verifiable Arizona Customer Reviews
Super Service Award Winner Eight Years Running
Selected as an Angie List Phoenix-Best Contractor
BBB International Marketplace Excellence Award Finalist
BBB Ethics Award Winner – The Only Locksmith to Ever Win this Award
Details About ACME Locksmith