How to Reinforce an Entry Door, Affordably, in 6 Easy Steps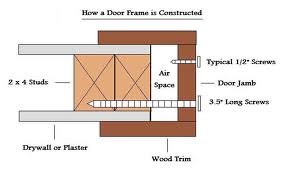 Your home protects some of the most important things in your life: your family and your possessions. But the main line of home defense, the door, can be bypassed in a number of ways and as quickly as 5 seconds when not reinforced.
To protect what's inside of your home by reinforcing the door, address the main points of weakness in your exterior doors: the frame, the locks, and the door's edge.
Jump to:
Why Reinforce Your Entry Door – Door Weaknesses
Lock the Door
Strengthen the Door Frame Read more