Myths Vs Reality of Dial & Electronic Safe Locks
Dial locks vs electronic locks? The debate lives on. One is entirely mechanical; the other much easier to use. But there are myths associated with both. I find I am a great test for which lock a customer will prefer. Computers hit my high school when I was in 12th grade. People older than me, like the mechanical dial. They don't particularly trust the electronic lock. People younger than me though grew up with electronic technology and generally prefer the ease of use of the electronic lock.
If you're ready for an electronic lock. Check out our article Read more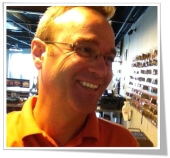 ACME Locksmith is Arizona's #1 Rated Locksmith. We have been performing lock and key services in Arizona for over 20 years. In that time ACME Locksmith has serviced over 100,000 customers.
Over 1900 5-Star Rated, Verifiable Arizona Customer Reviews
Super Service Award Winner Eight Years Running
Selected as an Angie List Phoenix-Best Contractor
BBB International Marketplace Excellence Award Finalist
BBB Ethics Award Winner – The Only Locksmith to Ever Win this Award
Details About ACME Locksmith