The Best, DIY, Indoor Affordable Home Security Cameras on Amazon
ACME Locksmith recently wrote an article Comparing DIY Home Security Systems. I then took my favorite, unboxed it, demoed it and installed it in my home. Here's a link to my No-Monthly Fee Affordable Home Alarm Install – Locksmith Recommended video on YouTube.
One of the questions I keep getting about that video is what about, "Just the home security camera?" Many people seem to want to be able to drop in on live video of their home, without buying and installing an entire security system.
Well, nowadays, it's easier than ever to install home security cameras with live monitoring. Here I've explored and compared several very affordable home security cameras available on Amazon. Note, you may be able to get a better deal on some of these cameras, or similar products, using AliExpress (the China version of Amazon). If you can live with 2-week delivery times, you may save some money.
I'm focusing this article on those from Amazon because of their quick shipping, nearly everyone at this point has an Amazon account, and if you are a Amazon Prime Member, you get free two-day shipping on almost everything. Not a member? Here's a link to a free 30-day membership to Amazon Prime.
In this article, I focus on the most affordable cameras I found based on overall quality, image quality, cost and a wide array of other features you might be looking for.
As the owner of ACME Locksmith, the best home surveillance cameras are the the YI Multi-Camera Set, the Wyze Cam Pan Smart Home Camera, the Zumimall Indoor/Outdoor Rechargeable Home Security Camera, and the MECO Rechargeable Indoor/Outdoor Surveillance Home Camera. These security cameras are affordable have great resolution and various options.
These are locksmith-recommended home security cameras. Which of these four you buy and install, depends on the features you need.
While it use to be expensive to install security surveillance in a home, once the demand increased, pricing came down. Now every home can be affordably monitored by security surveillance and these systems are the best of the most affordable home surveillance cameras available. Price is no longer a reason to avoid purchasing a home security camera system.
Home video cameras can be found for both outdoor and indoor use; we consider both. Many of the features are the same between them except that with outdoor cameras, you need to consider weatherproofing and how to get power to them. Outdoor cameras also tend to not come with free cloud storage. I don't know why that is as many indoor models have it.
What to Consider When Choosing a Home Security Camera?
In no particular order, these are the things that we looked at:
Quality of video
Phone app support (Apple / iPhone)
Night vision capability
Active notification capabilities / limitations
Note: Android allows active notifications when apps are closed, but Apple typically requires that the app be open for active notifications.
Video storage – local storage or cloud storage
Are there any monthly fees associated with the home security camera you choose?
If you are installing cameras outside, you also need to consider weather protection & waterproofing as well as power requirements (hard wired, battery, or rechargeable battery).
Multi-camera support
Camera view width, pan and/or zoom capabilities
All of the home security cameras we discuss in this article work on 2.4Ghz wifi networks only.
Affordable Home Security Cameras – Feature Comparison Table
Home Security Camera Product
Monthly Subscription Fee Required?
Video Resolution
Storage
Camera Angle Width
Two-Way Audio?
Alexa / Google Support
Baby Crying Detection?
Panning
Video Sharing
Multiple Camera Support
Application
Size
YI
No. Optional 24/7 monitoring
1080p
Free 7-day cloud storage. MicroSd Option.
112 Degrees
Yes
Alexa
Yes
No
Up to 5 people
Up to 4 simultaneously
Indoor
3.15 x 1.26 x 4.49 in
Wyze
No
1080p
Free 14-day cloud storage
360 degree via panning
Yes
Alexa & Google
Noise sensor
Vertical & Horizontal Panning
Yes
Yes. 1 camera at a time
Indoor
2.36 x 2.36 x 5.02 in
Zumimall
Paid cloud storage, microSD card option
1080p
Paid Cloud
microSD optional
130 degree
Yes
No
No
No
Yes
Yes. 1 camera at a time
Indoor & Outdoor
2.2 x 2.2 x 3.86 in
Meco
Paid cloud storage, microSD card option
1080p
Paid Cloud
microSD optional
120 degree
Yes
No
No
No
Yes
Yes. 1 camera at a time
Indoor & Outdoor
2 X 1.9 X 4 in
*Green is best in class
The YI 4pc Home Camera Product Review
This camera is one of the best. It's attractive and loaded with features.
This is a 5-star-rated home camera on Amazon and among the best home camera products in the market. Whether you are at home or away, you can use this home camera to monitor the home, baby rooms, or pets all from a single app with multiple camera support.
Great for multi-room monitoring, YI home cameras capture live video clips which enables you to view up to four live camera feeds on your screen giving you complete confidence and guaranteed sense of security. You can as well, use this in your small business to monitor whatever is happening around. It works best. All you need to do is to download YI Home PC or Mac client.
The YI home cameras come with a no-fee, unlimited cloud storage feature that allows loop-recording for 7 days. Cloud storage enables you to track video footage should the YI security camera itself be stolen or damaged.
Cloud video storage on this surveillance camera It works like this. Every time motion is detected the cameras capture a 6-second video. The security camera then pushes that 6-second video to your phone via an alert. Once the camera detects new motion, it will record another 6-seconds. All of these video bursts are stored in the cloud for 7 days.
Cloud storage saves the expense of an SD card and you are guaranteed secure access with financial industry-standard encryption. If you buy an additional microSd card, continuous video feed storage is kept on the card and written over as needed. YI also offers live monthly 24/7 monitoring of camera alerts.
With its built-in and high sensitive motion detector, YI home camera captures even the slightest motions that might be a threat to your security. It quickly captures any motion and gives you an alert through your phone on the location, time and the kind of motion that has been detected.
This home security camera includes a baby crying detector in it. It captures your baby's crying and quickly sends a notification to your phone! What's more, without disturbing your baby the infra-red night vision will let you see whether the baby is asleep and comfortable. That is one really cool feature that puts this camera at the top of the list for parents.
The YI home camera has a two-way audio system. If your pet is at home and you are at work, you can speak to them to comfort them. If there are unwanted guests in the home, you can tell them the "Police are on the way!" to scare them away from the home. All this comes from the YI App installed on your phone.
With YI cameras you see everything that happens in your home, whether you are in the bedroom checking on a noise or away from home, everything is within your control. It guarantees you full security.
Camera dimensions: 3.15 x 1.26 x 4.49 inch.
Pros
Free 7-day cloud storage service. Captures real-time activity and relays the signals to your phone
ideal home security camera for indoor surveillance
Allows easy switching on/off of the video of each camera independently on the App installed in your phone
Easy setup. You shouldn't need a locksmith or security company to install, but if you prefer it, your local locksmith can help.
High video quality both at night and during the day
Abnormal sound and human motion detection capacity.
Infrared night vision available in different wavelengths.
Cons
Some users find it difficult to initiate conversation through the two way audio conversation
Without the SD card or the subscription, you won't get a continuous video.
No ability to pan the camera
Wyze Cam 1080p Home Camera Review
Featuring on a high-camera-position profile, the Wyze indoor 1080p Home Camera has good night vision, 2-way audio, and works with Google Assistant.
What sets this home surveillance camera apart from others is it's ability to rotate 360-degrees horizontal to scan an entire room and 93 degrees vertical (up an down) to cover every inch of a room very quickly. You can also set four custom points in the room to quickly pan between these four set viewing angles.
When motion is detected, the camera will automatically follow that motion throughout the room, and it supports digital zoom.
It works with both Alexa and Google (in the US only). For instance from an Alexa show you could say, "Alexa, show me the kitchen" and boom, you are there streaming a live feed from the kitchen.
Wyze Camera has a two-way audio feature that allows you to communicate with anyone at home while you are away. Additionally, it has an audio power amplifier to adjust volume.
Similar to the YI, the Wayze home monitoring camera catches video after a triggering event. The Wyze captures a 12-second video stream at each event. It supports local storage of recordings to a user-supplied SD card if you want continuous video.
One of the major weaknesses of this home camera system is in multi-camera support. You can setup several cameras, but you are only allowed to view one at a time, making it difficult to track movement from one to another in real time.
Camera dimensions: 2.36 x 2.36 x 5.02 inch.
Pros
You can share with those you care such as family members or neighbors. Just have them download the Wayze App and invite them to your account
You can hang it upside down
Free 2-week cloud storage; with 12-seconds video clips
1080p allows full HD live streaming from anywhere
Pan, Tilt, and Zoom (PTZ) allows remote control using the app
Follows motion within it's filed of view
Easy setup. You shouldn't need a locksmith or security company to install, but if you prefer it, your local locksmith can help with installation.
Cons
6 led night vision is on the low side
Lack of ability to view several cameras at once
ZUMIMALL Indoor/Outdoor Home Security Camera Review
The first indoor/outdoor camera of our discussion, the ZUMIMALL Home Security Camera is an ideal good choice for ease of install in outdoor applications.
What makes this modern outdoor camera interesting is its use of rechargeable batteries. There is no power to run to this camera so installation is a breeze. The manufacture claims 2-5 month batter live depending on outdoor activity.
You might think changing the batteries would be a pain, and it's not ideal, but the Zumimall has a unique magnetic mounting feature. It simply snaps in place with a powerful magnet.
This does have the disadvantage of being easily removed by a criminal, but the camera should be mounted discretely and any intruder would not likely know it's even there.
This security camera has night vision, a 1080p video, motion detection with active alerts up to 32ft, a 130 degree filed of view, two-way audio and is compatible with cloud storage or SD card. For outdoor use it is weatherproof.
Unfortunately, the cloud video storage feature is a paid feature. This is often the case for outdoor cameras, but you can avoid that by purchasing a microSD card up to 128GB.
Another limitation of this camera is that even though it supports multiple cameras through the app, you can only view one camera at a time.
It has an in-built two-way speaker that allows you to converse with whoever is at home when you are away. You can also use it to scare off uninvited guests or anything that may seem a security threat at home.
Camera dimensions: 2.2 x 2.2 x 3.86 in
Pros
Ideal for outdoor security services
It has advanced PRI motion detectors and high sensitive night vision
1080P camera provides quality clear crisp recordings
Forwards an alarm and image to your phone
IP65 weatherproof certified
Easy, 100% Wireless, surveillance camera installation. NO need for a locksmith to install, but your local locksmith can help if you want the assistance.
Up t a 128GB microSD card
Cons
Single camera viewing. Cannot view multiple cameras at one time
Batteries will need to be charged every 2-5 months
Cloud storage requires subscription (often the case for outdoor cameras)
MECO Home Security Camera Review
MECO is another rechargeable battery Wi-Fi camera with amazing outdoor/indoor surveillance. It is sensitive to the slightest motion, night Vision, and two-way audio.
When MECO detects any motion, it records them in a matter of seconds and gives you a notification. The footage is relayed to your phone through the app where you can access and monitor the situation. You can adjust the sensitivity of motion detection to minimize false alerts. The motion detection range is up to 40 ft.
It supports 1080p video, but is 720p out of the box, so be sure to switch the higher resolution on once the app is installed.
Its two-way audio design has an built-in microphone and speaker. This allows you to converse with anyone if mounted indoors and scare off any uninvited guests.
Though they do offer a free 7-day cloud video storage promotion, it is paid after the free period expires. But it also support up to a 128mb microSD card.
It is also a rechargeable unit so no wiring is required. Battery life is specified as up to 1000 activation cycles of the camera unit.
The video feed can be shared and the app support multiple cameras, with the limitation that only once camera can be viewed at at time.
Camera dimensions: 2 X 1.9 X 4 in
Pros
Adjustable sensitivity
No wire install – easy setup
Indoor/outdoor enables you to monitor whatever is happening in and outside of your home
Easy setup. No need for a locksmith to help with installation, but if you want the assistance, you local locksmith can provide it.
Cons
It does not support 24/7 continuous recording.
Single camera viewing. Cannot view multiple cameras at one time
Conclusion
Affordable home security cameras are readily available for order on Amazon. As the world of technology continues to make immense progress in the security sector, more people opt for these affordable and very efficient security cameras. When choosing a security camera, many features will be similar between all models. For example, 1080p is the norm now, as is night vision and two-way talking. What sets them apart are the minor features. Those are what will determine which surveillance camera you want to buy.
Disclosure: As an Amazon / Google Associate I may earn from qualifying purchases.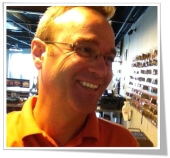 ACME Locksmith is Arizona's #1 Rated Locksmith. We have been performing lock and key services in Arizona for over 20 years. In that time ACME Locksmith has serviced over 100,000 customers.
Over 1900 5-Star Rated, Verifiable Arizona Customer Reviews
Super Service Award Winner Eight Years Running
Selected as an Angie List Phoenix-Best Contractor
BBB International Marketplace Excellence Award Finalist
BBB Ethics Award Winner – The Only Locksmith to Ever Win this Award
Details About ACME Locksmith