Is Your Car's Ignition Sticking – Time to Fix It
You wake up late. Quickly get yourself together and head to your car, desperately trying to get to work on time. But when you stick the key in the ignition, it won't turn. Panic sets in.
It happens, and ACME Locksmith spends a lot of time repairing ignitions and other door locks that have been damaged over time. If you're lucky. Your ignition starts to stick when you turn the key months before it fails. If you bring this car into our
Mesa Lock Shop
before you can no longer drive it, we can pull the ignition and repin it. Though inconvenient, this is a good thing since we will not have to perform the ignition repair at your location, which can be considerably more expensive.
Ignitions are a little different than residential and commercial locks. They're composed of wafers that slide into position instead of pins. When one of these wafers is damaged (bent or broken) the key will no longer work the lock. That's where we can help. ACME Locksmith removes and repairs the exiting locks to get you back on your way.
The picture below shows the wafers from a door lock our Shop Manager, repaired last week. This lock was in really bad shape and had completely stopped turning.
We can repair what you have to save you money!
We charge much less than the dealer.
We do the work at your location, no need to tow your vehicle.
When your ignition or door locks start to stick, call ACME Locksmith before they stop working.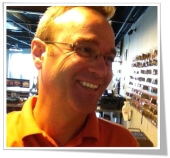 ACME Locksmith is Arizona's #1 Rated Locksmith. We have been performing lock and key services in Arizona for over 20 years. In that time ACME Locksmith has serviced over 100,000 customers.
Over 1900 5-Star Rated, Verifiable Arizona Customer Reviews
Super Service Award Winner Eight Years Running
Selected as an Angie List Phoenix-Best Contractor
BBB International Marketplace Excellence Award Finalist
BBB Ethics Award Winner – The Only Locksmith to Ever Win this Award
Details About ACME Locksmith