When You Want to Protect Something Important, You Want an American Security / AMSEC Safe
Unfortunately, this home was recently lost to the Carr Fire in Redding, Ca. Upon returning the owners discovered complete devastation. The house had burned HOT and was still smoldering several days later.
But then…there was this safe…still standing… Read more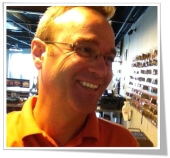 ACME Locksmith is Arizona's #1 Rated Locksmith. We have been performing lock and key services in Arizona for over 20 years. In that time ACME Locksmith has serviced over 100,000 customers.
Over 1900 5-Star Rated, Verifiable Arizona Customer Reviews
Super Service Award Winner Eight Years Running
Selected as an Angie List Phoenix-Best Contractor
BBB International Marketplace Excellence Award Finalist
BBB Ethics Award Winner – The Only Locksmith to Ever Win this Award
Details About ACME Locksmith