When Should a Business Rekey Their Building?
When you've terminated an employee or just moved your business into a new location, perhaps maybe even a theft, it's time to rekey you business locks. Rekeying your locks means that only authorized team members will have keys to your business (and even those employees will only have keys to the doors they need). But what does it cost to rekey a business? Read more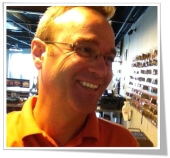 ACME Locksmith is Arizona's #1 Rated Locksmith. We have been performing lock and key services in Arizona for over 20 years. In that time ACME Locksmith has serviced over 100,000 customers.
Over 1900 5-Star Rated, Verifiable Arizona Customer Reviews
Super Service Award Winner Eight Years Running
Selected as an Angie List Phoenix-Best Contractor
BBB International Marketplace Excellence Award Finalist
BBB Ethics Award Winner – The Only Locksmith to Ever Win this Award
Details About ACME Locksmith