With the onslaught of lock vendors introducing their new touchscreen deadbolts we recently installed Kwikset's newest 915 series. I thought I'd pass along our thoughts.
If you're not sure why you'd want one, check out our post You Want a Home Electronic Deadbolt
Like Schlage's newest entry in the market, we found the Kwikset version to be stunningly beautiful but flawed.
On the plus side:
Installation is easy if you are swapping out an existing deadbolt though there are a few things needing improvement (see below).
The process of adding and removing user codes is also easy to follow once the back cover plate is removed (see below).
It has a key override (which is sorely missing from Schlage's product).
It is self rekeyable so it can easily be made to match your existing house key if desired.
But now the flaws:

Our biggest issue is that it does not cover the footprint of the existing deadbolt (see photo).  In fact, despite the new touchscreen locks being much larger than existing standard deadbolts, most brands suffer from this flaw. When you remove the old lock, the imprint from that lock will NOT be covered. Any flaws left behind will be visible. That is, unless you want to take the time to putty and repaint the door. But that makes it more effort than it's worth. On  a new door it will look beautiful, but on an existing door it will make the door look like crap. I don't know why vendors aren't thinking this through. A simple flat cover plate placed behind the lock in the same finish would easily solve this problem. Every lock should come with one, but none do and no one on the after market is making them.
The second major issue is that programming is a major pain. Its easy enough to do, but to get the lock into programming mode you must remove the back cover plate. This plate is held on by no less than three hex head screws. One of those screws is placed on the bottom of the cover plate, and the handle / knob down below is in direct interference of it's removal. Kwikset supplies a long hex wrench, which makes it a "little" easier, but it's still an annoyance. The lock should be changed to us a keyed sequence to put it in programming mode.
One thing you need to be very aware of is that the receiving strike's bore hole must be at least 1″ deep for the lock's bolt. If it is not, the lock will not fully lock. In fact, we initially missed this in our first install. We had set the lock to auto relock and every 30 seconds the lock kept trying to auto relock itself despite the latch being in the out "locked" position. At first we thought we had a defective lock, but upon a second reading of the installation notes (we are locksmiths, we thought we could install a lock without them :-P), we found this to be the culprit. Because our bore was not deep enough the lock never thought it was "locked." Once we drilled out the hole a bit more, the problem was solved.
Since installation, we have enjoyed using the lock, but am now awaiting a door painter so it looks beautiful.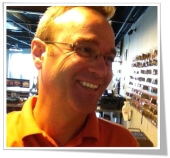 ACME Locksmith is Arizona's #1 Rated Locksmith. We have been performing lock and key services in Arizona for over 20 years. In that time ACME Locksmith has serviced over 100,000 customers.
Over 1900 5-Star Rated, Verifiable Arizona Customer Reviews
Super Service Award Winner Eight Years Running
Selected as an Angie List Phoenix-Best Contractor
BBB International Marketplace Excellence Award Finalist
BBB Ethics Award Winner – The Only Locksmith to Ever Win this Award
Details About ACME Locksmith