Love that new house you purchased but wish it had some better door security?
No problem. ACME Locksmith can fresh install deadbolts in your existing house doors. We prep the door, provide the locks that match your existing style, brand and finish, and key them up to match your existing house keys. All at an affordable price. Here's a photo of a door we just did a deadbolt installation on in Gilbert. We put on a Schlage commercial grade product that is far better than those locks you get at a home warehouse store.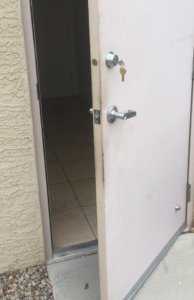 Don't forget, we can fresh install deadbolts (or keyless locks) to your side gates as well, and electronic deadbolts or the front door so you'll never get locked out.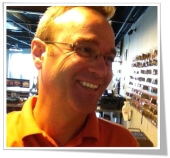 ACME Locksmith is Arizona's #1 Rated Locksmith. We have been performing lock and key services in Arizona for over 20 years. In that time ACME Locksmith has serviced over 100,000 customers.
Over 1900 5-Star Rated, Verifiable Arizona Customer Reviews
Super Service Award Winner Eight Years Running
Selected as an Angie List Phoenix-Best Contractor
BBB International Marketplace Excellence Award Finalist
BBB Ethics Award Winner – The Only Locksmith to Ever Win this Award
Details About ACME Locksmith