Always Know Who's at Your Door Before Answering
Before we recommend a protect, we try it. When this little video door bell monitoring system came out, it went up on my house asap. The verdict, love it.
Several features make this a great little security device.
It auto captures video/screen shots each time your door bell is rung.
Burglars will scope out a house to see if a house is empty during the day before they break in by seeing if anyone answers the door. This little device videos them when they do this and notifies you on your Smart Phone every time your doorbell is rung. Should you then be broken into, you've got the evidence.




Bonus: As soon as my kids walk home from school, they ring the doorbell before coming inside. I get a notification on my phone and know they are home safe and sound.

Hear & Speak.
Listen to what they are saying at your door from any location and talk to whomever is ringing the bell. I had just hired a landscaper to plant some trees. When he came to the door we had an entire conversation about where to plant them and what was needed–while I wasn't even home.
Activity history. Review the day's events at your door.
Live monitoring. Check your home at any time. The photo below is a pic of what's going on in my front yard.

Screenshot of the video Installed on My Home.

Theft guarantee. If it is stolen, SkyBell will replace it for free.
Night vision. Capture images up to 15 ft away in full color.
Quiet mode. Baby sleeping? Temporarily turn off your door bell.
Installed in minutes for most homes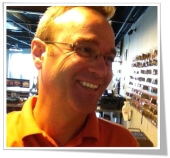 ACME Locksmith is Arizona's #1 Rated Locksmith. We have been performing lock and key services in Arizona for over 20 years. In that time ACME Locksmith has serviced over 100,000 customers.
Over 1900 5-Star Rated, Verifiable Arizona Customer Reviews
Super Service Award Winner Eight Years Running
Selected as an Angie List Phoenix-Best Contractor
BBB International Marketplace Excellence Award Finalist
BBB Ethics Award Winner – The Only Locksmith to Ever Win this Award
Details About ACME Locksmith