We're big fans of access control and even bigger fans of access control that doesn't require wiring. No wire runs to distant doors/gates and no power supplies required make for more affordable keyless entry solutions.
That's why we love the Medeco XT solution. With this system the power required to track access and audit locks is maintained within the key. So no power is necessary at the lock.
Who needs the Medeco XT system? When you have doors, padlocks, or other locks across multiple sites or spaced far apart, but not a large number of users, this is the ideal, cost-effective solution.
Product Highlights Include:
Controlled Access – Keys are programmed to allow access to a given lock during a designated timeframe.
Audit Information – Audit trails are recorded at both the lock and the key. Locks record which keys have opened them and when, and the key records which locks they have opened.
Physically Strong – Attack resistant design and temper-proof features protect against forced entry.
Cloud-Based Convenience – Online access to all programming, analytics and reports.
Flexible – Medeco XT cylinders are available for all of the most common locks. There are even padlocks and cam locks.
Eliminate Re-keying – Easily remove keys that are currently authorized.
Key Control – Medeco XT Intelligent Keys cannot be copied like traditional keys.
Lock Highlights:
Hundreds of cylinder formats available
Quick and easy installation
No power or wiring
Stores up to 2000 audit events
-40 to 140 degrees
Break-away stainless steel plug means lock will fail-secure
Drill resistant
Key Highlights:
Lightweight and rechargeable keys
Water-resistant
Opens up to 16000 locks
Customizable activation and expiration periods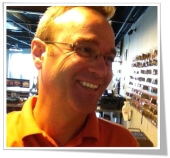 ACME Locksmith is Arizona's #1 Rated Locksmith. We have been performing lock and key services in Arizona for over 20 years. In that time ACME Locksmith has serviced over 100,000 customers.
Over 1900 5-Star Rated, Verifiable Arizona Customer Reviews
Super Service Award Winner Eight Years Running
Selected as an Angie List Phoenix-Best Contractor
BBB International Marketplace Excellence Award Finalist
BBB Ethics Award Winner – The Only Locksmith to Ever Win this Award
Details About ACME Locksmith