You can join Arizona's most successful locksmith company and become an independent franchise owner. Our franchises operate from a store front location with mobile field support so you can provide your customers a differentiated lock and key service.
ACME Locksmith has been under the guidance of Robert Vallelunga since 2007. He graduated from Arizona State University with a Bachelor of Science in Electrical Engineering. He performed as a Product Marketing Manager for 15 years helping to fulfill product needs and establish successful brands. In 2007 Robert decided to find a company he could guide to success. Under his guidance, ACME Locksmith has grown into the only locksmith company in Arizona having three profitable locations. It's been a decision he's never regretted. The ability to help customers feel safe and secure has been particularly rewarding.
ACME Locksmith Franchise owners will benefit from Robert's 25 years of experience and understanding of current service industry needs, advertising, and branding techniques. The business practices you'll be able to utilize from day one will place your business in the top-tier of locksmith companies in the US. ACME Locksmith will help guide your success with operations, marketing, accounting, audit and legal support.
Want more information on how ACME locks in your success? Request Franchise Information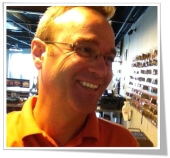 ACME Locksmith is Arizona's #1 Rated Locksmith. We have been performing lock and key services in Arizona for over 20 years. In that time ACME Locksmith has serviced over 100,000 customers.
Over 1900 5-Star Rated, Verifiable Arizona Customer Reviews
Super Service Award Winner Eight Years Running
Selected as an Angie List Phoenix-Best Contractor
BBB International Marketplace Excellence Award Finalist
BBB Ethics Award Winner – The Only Locksmith to Ever Win this Award
Details About ACME Locksmith