The 6 Best Door Lock Brands
The security needs of home and commercial establishments have undergone tremendous change over the years. Today, companies and homeowners are confronted with complicated issues related to protecting door entry into their property by way of bypassing locks through picking, lock bumping, or forced entry.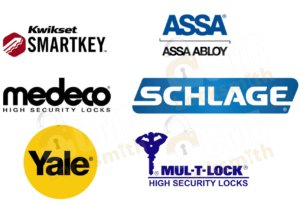 To put the user back in control of their property, leading global lock makers have developed and designed a wide range of high security, technology-intensive, and innovative products that address the evolving needs effectively. Besides, re-engineering door locks, superb designing and craftsmanship, and innovative solutions, today's global lock-industry players have come through a series of mergers and acquisitions. There has been a consolidation of brands at the top level resulting in a few powerful and truly global lock brands.
If you are in the market to find the best door locking solution for your home or office, here is a list of 6 best door lock brands. This should give you a fair idea of the kind of products, which are available in the market, and what to expect from them. Read more