ACME Locksmith Takes the Following Steps to Ensure Your Home & Business Stay Safe
At ACME Locksmith we screen every locksmith we hire. We check them for drugs, we check them for criminal history, and we run a personality profile on them to see if they have any tendencies towards dishonesty.  We won't hire anyone that doesn't pass these tests.
Why?
Our locksmiths will likely have access to your keys while they are on site. You want someone you can trust to have them.
Our locksmiths are responsible for improving your home's security. You want someone that's knowledgeable.
Our locksmiths may have access to your credit cards while you pay for your lock service. You want someone that won't be tempted.
Bottom line. We want you to feel more safe after our locksmith has arrived than you did before he got there. It's our job to not only solve your lock, key and security needs, but to do so as safely as possible, without risk, and that's why we insist on screening all our team members.
Do we really do it? After all, some lock companies claim to perform screenings, but aren't really doing it. How can you be sure we screen out locksmiths?
As evidence, here's a recent scan result report for a mobile locksmith team member hired late last year.  At ACME Locksmith, we value your trust and we'll do everything we can to keep it.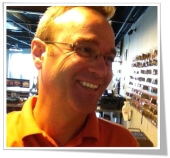 ACME Locksmith is Arizona's #1 Rated Locksmith. We have been performing lock and key services in Arizona for over 20 years. In that time ACME Locksmith has serviced over 100,000 customers.
Over 1900 5-Star Rated, Verifiable Arizona Customer Reviews
Super Service Award Winner Eight Years Running
Selected as an Angie List Phoenix-Best Contractor
BBB International Marketplace Excellence Award Finalist
BBB Ethics Award Winner – The Only Locksmith to Ever Win this Award
Details About ACME Locksmith