Here's an interesting twist on home locks
The new push, pull, rotate locks by Brinks give you three ways to release the latch and open the door. Push it, pull it, or turn it the old fashion way.
What do you think of this lock? Seems a clever idea for interior door knobs and levers, like the laundry room or bedrooms where your hands are often full. But exterior, we don't see the value. You still need the key to unlock the door, so you'd have to put everything down to take care of that part. But for interior doors, while hauling laundry or bags of shopping to your rooms, this could be useful.
Features:
Installs just like a regular deadbolt/lever/knob.
4 common finishes: Oil rubbed bronze, satin nickel, brass, polished chrome (availability based on style)
Attractive,modern styles
Comes equipped with anti-bump, anti-pick pins
Lifetime warranty for defects in material and workmanship
Pricing similar to competitors residential door hardware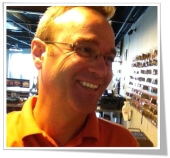 ACME Locksmith is Arizona's #1 Rated Locksmith. We have been performing lock and key services in Arizona for over 20 years. In that time ACME Locksmith has serviced over 100,000 customers.
Over 1900 5-Star Rated, Verifiable Arizona Customer Reviews
Super Service Award Winner Eight Years Running
Selected as an Angie List Phoenix-Best Contractor
BBB International Marketplace Excellence Award Finalist
BBB Ethics Award Winner – The Only Locksmith to Ever Win this Award
Details About ACME Locksmith