I can't tell you how excited I am to start off the new year with this news! Our merger brings together two of the valley's best lock companies to offer you benefits not found anywhere else.
Three valley locations: Mesa, Phoenix, and now Scottsdale! ACME is the only lock company in AZ with more than one shop. Bring your lock and key needs to us so you never have to pay for a service call.
Fully licensed in residential and commercial door hardware.
Arizona's fastest response times with vehicles traveling throughout Phoenix.
Saguaro (also known as Scottsdale Lock and Key) has been doing business in Scottsdale since 1955! Stop by to congratulate us and get two free house keys throughout January.
7118 E Sahuaro Dr. STE A
Scottsdale, AZ 85242
480-951-1971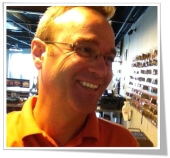 ACME Locksmith is Arizona's #1 Rated Locksmith. We have been performing lock and key services in Arizona for over 20 years. In that time ACME Locksmith has serviced over 100,000 customers.
Over 1900 5-Star Rated, Verifiable Arizona Customer Reviews
Super Service Award Winner Eight Years Running
Selected as an Angie List Phoenix-Best Contractor
BBB International Marketplace Excellence Award Finalist
BBB Ethics Award Winner – The Only Locksmith to Ever Win this Award
Details About ACME Locksmith