When a new lock is released to the market, there are signs that indicate if it will fail. Take Schlage's new SecureKey lock product. The SecureKey product was designed specifically in answer to the Kwikset Smartkey product. These products were designed so that a home owner can rekey your own lock and get much improved bump and pick resistant technology. However, early indications on the Schlage product tell me that's it's going to lose out to the Kwikset product if it doesn't make some serious changes soon.
This is a departure from our past line of thought. Previously, Schlage made, in my opinion, the best residential grade product. Even today, Schlage's light commercial grade lock, that we recommend for all our residential customers, is in my opinion the best home solution. But the new SecureKey is a step down for the previous residential line.
Why? In our installations of the product we have seen several failures after just a few weeks of use. From keys no longer turning the cylinder to keys getting stuck in the lock.There have been enough of these failures to cause concern. Additionally, the new lock has plastic parts in it. We haven't seen any failures due to these parts in the short time we've installed them, but in Arizona, it poses significant risk. Plastic just doesn't last with the Arizona heat beating down on it. Lastly, a test at the Associated Locksmith's of America Convention last year clearly demonstrated that the pick resistance technology in the Schlage product was not as good as that of the Kwikset product.
Our recommendation? If you're installing new locks, go with the Kwikset brand or for the best security install Schlage's light commercial grade product (available at locksmith shops everywhere).  If you're replacing a simple lock, you're stuck using your existing brand if you want to keep using a single key. For DIYers, this means either buying the Schlage light commercial grade lock from a locksmith or getting the less expensive SmartKey residential brand from a home club. If you choose the latter, hopefully you don't run into the issues we've experienced. But, be prepared for several tips to the Home Club just in case.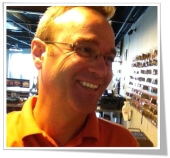 ACME Locksmith is Arizona's #1 Rated Locksmith. We have been performing lock and key services in Arizona for over 20 years. In that time ACME Locksmith has serviced over 100,000 customers.
Over 1900 5-Star Rated, Verifiable Arizona Customer Reviews
Super Service Award Winner Eight Years Running
Selected as an Angie List Phoenix-Best Contractor
BBB International Marketplace Excellence Award Finalist
BBB Ethics Award Winner – The Only Locksmith to Ever Win this Award
Details About ACME Locksmith