There has always been a big hole in product offerings in the safe industry–small yet secure safes. So customers with small spaces have always had to choose between size or security. It's just plain hard to build security into a small safe and keep the price point down. Anytime someone walked into our shop and said, "I want a small safe, but it has to be fire rated and burglary rated," I knew I was in for trouble. We didn't have any, no one did. But there is a big demand for a small yet secure safe, especially for jewelry.
Now, we have an solution we can be proud of. The first affordable, small home safe we carry that has a 3/8 inch solid steel plate in the door, inner locking bolts, anti-punch bolt work, and more.   Though small, this safe is burglary rated and is built as tough as the larger safes. The security features are incredible! One of the things that most impressed us about this safe is the fingerprint / bio-metric lock technology. It's the only bio-metric lock with a VDS European certification. What does that mean? It means you won't get false positives that allows someone to gain access to the safe when they are not enrolled in the lock. We trust it. And it's fire rated for 30 minutes at 1500℉ (most home fires only reach temperatures less than 1200℉).
This small burglary safe is in stock at our Scottsdale and Mesa locations. Here's our latest shipment. Come on in to see these safes or Buy Safes Online using our website.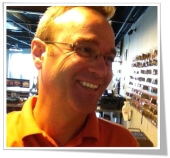 ACME Locksmith is Arizona's #1 Rated Locksmith. We have been performing lock and key services in Arizona for over 20 years. In that time ACME Locksmith has serviced over 100,000 customers.
Over 1900 5-Star Rated, Verifiable Arizona Customer Reviews
Super Service Award Winner Eight Years Running
Selected as an Angie List Phoenix-Best Contractor
BBB International Marketplace Excellence Award Finalist
BBB Ethics Award Winner – The Only Locksmith to Ever Win this Award
Details About ACME Locksmith