Keyless entry has made it's way into the residential market. There are a number of good home electronic locks out there, our favorite is from Yale (shown below). The Yale lock is sleek, has a beautiful look, secure, and comes with voice guided programming instruction. It's the deadbolt I have on my home and the one used by our locksmiths on their home. Like this lock? You can buy this Yale electronic deadbolt here. Want some other options? Check out our three favorite home electronic deadbolts.
Why would you want an electronic for your home?
You'll never be locked out of the house. If you've ever been locked out, you know what a hassle it can be. First you check all the doors seeing if you left one unlocked. Then all the window. Eventually you call a locksmith and wait for them to arrive. Avoid all that hassle by using a code to get in. No key required.
Do you have children walking home from school? They'll never be locked out, and you can be certain they're safe.
Dog sitter, house cleaner, boyfriend/girlfriend? Should any of those relationships turn sour, just remove their code from the system, and you and your home are instantly protected.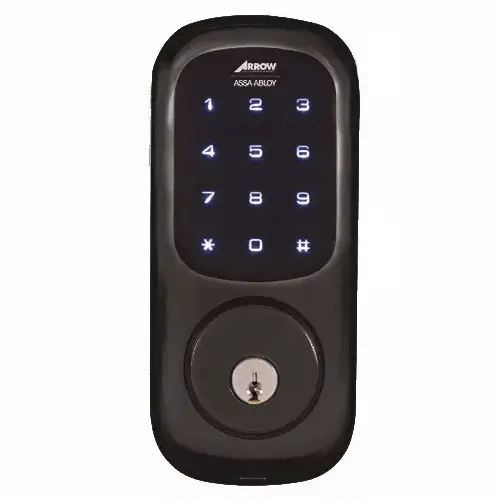 Call ACME Locksmith today to have your lock installed and programmed. There are touch screen deadbolts with optional bluetooth and wireless capabilities available or the more affordable push button style. We love the Yale touch screen deadbolt and our drivers carry it in Satin Nickel and Oil Rubbed Bronze. It has the following lock features:
Touch screen
Voice guided programming (including Spanish)
Optional bluetooth and optional wireless capability for quick code changes
Modern look and feel
25 user codes
Programmable without removing the back side of the deadbolt
1 year electronic warranty
Lifetime mechanical and finish warranty
Key override. Should the batteries ever go dead or the lock malfunction, you and your children will still be able to get into the home.