The Single Best Thing You Can Do to Protect Your Business
As Locksmiths, we are often asked, "What's the best thing I can do to protect my business?"
ACME Locksmith has found that there is one improvement every business owner should make if you have a glass storefront door with a mortise lock installed (a little lock about the size of a half dollar). Install a cylinder guard.
Without a cylinder guard, that lock is very susceptible to an attack. A simple pair of channel locks is all that is needed to torque the lock and break it out–gaining quick access to your business.
A few years ago the little Brazilian restaurant next to our Mesa Lock Store didn't have one of these installed. We offered to do it at cost since he was our neighbor, and we often ate there. But he despite the very low cost he was on a tight budget and declined our offer. After just a few months his lock was snapped off and the burglar got all the money in the register. We got him taken care of, but the impact of the theft contributed to his closing just a few short months later.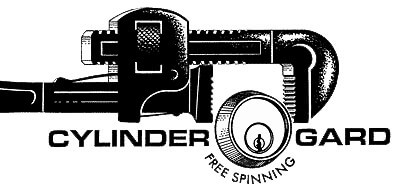 This easy penetration technique can be halted by installing a cylinder guard to all of your glass storefront locks. The steel guard Lock Cylinder Guard protects your lock by acting as a slip ring. When grabbed by a pair of pliers or channel locks, it rotates freely around the lock so that no torque can be applied to the lock itself.
This inexpensive device is the best thing you can do to protect your business.
Call us at 480.380.2263 to install these locks on your business today.