What is a CA-DOJ Safe Certification?
The California Department of Justice (CA-DOJ) Safe Standard isn't really a safe rating. It's a safe that has been constructed or tested to meet or exceed the specified standard.
In order to legally own a gun in California, that gun must be secured in a safe meeting or exceeding the requirements set forth by the California Department of Justice (CA-DOJ) Safe Regulations. Safes that meet these regulatory standards will often have a CA-DOJ label and/or reference the standard in their product literature.
The approved safe must be purchased in conjunction with the firearm or the buyer must demonstrate the purchase of a DOJ-approved safe 30 days prior to taking possession of the firearm by presenting the device to the firearms dealer and providing the firearms dealer with a receipt showing the purchase date and model name of the device.
Which Safes Meet the CA-DOJ Safe Standards
To buy a safe that meets the CA-DOJ Safe Standard, you need to buy one of the following.
California approved safes will have either a DOJ decal indicating it is CA-DOJ approved (See What are the CA-DOJ Safe Standards), a decal indicating it has at least an UL RSC burglary rating, or built with at least the following specifications:
Any safe that meets the following, also meets the requirement:
The safe can fully contain the firearm
The safe has a mechanical or electronic combination lock with 10,000+ combinations and at least 3 numbers, letters, or symbols.
The lock must be protected by a case-hardened drill resistant steel plate, or equivalent.
There must be at least 3 steel locking bolts, at least ½ inch thickness, securing the door to the body, operated by a separate handle.
The safe's exterior should be at least 12 gauge steel for a single-walled safe, or at least 0.1 inch combined thickness for dual walled.
The safe doors should be at least 7 gauge steel (or 2 layers of 12 gauge).
Door hinges must be protected to prevent the removal of the door. These can include hinges hidden within the walls of the safe, interlocking door designs, lugs, and active or inactive locking bolts (keeping the door closed if the hingers are removed).
This last method allows consumers to know if their safe is legally allowed to store guns, regardless if the safe has been approved by the CDOJ or not.
If a safe being sold in California, doesn't meet the requirements, it can still be sold there, but for gun safes, it must have a warning label attached to it:

"Warning: This gun safe does not meet the safety standards for gun safes specified in California Penal Code Section 12088.2. It does not satisfy the requirements in California Penal Code Section 12088.1, which mandates that all firearms sold in California be accompanied by a firearms safety device or proof of ownership, as required by law, of a gun safe that meets the Section 12088.2 minimum safety standards developed by the California Attorney General."
Failure to comply can result in civil fines and, if the seller is also a licensed firearm dealer, they can lose their license and be permanently banned from selling in the future.
What are the CA-DOJ Safe Standards?
Testing done by the state takes place at a Certified Firearm Safety Devices (FSD) Laboratory. This isn't a complete summary of all steps, but it will give you a general idea. If you are familiar with the UL RSC testing standards (see Safe Burglary Ratings Explained), you may recognize similarities.
The test begins by putting a small handgun, loaded and primed, inside the safe (referred to as a "box"), or if it's a long gun safe, both a small handgun and a long gun.
They make attempts to pick any lock with paperclips and small screwdrivers for 2 minutes. Combination locks get attempts at manipulating them open for 2 minutes (the tester performing these are supposed to have no specialized training or lock-picking skills, such as a locksmith). If it can be opened, the safe fails.
The shock test involves dropping a 1 kg weight from 1 meter, 5 times, aligned to hit the key cylinder or combination lock, using a screwdriver type tool for the weight to land upon. If the lock is disabled, the safe fails. Following this test, another attempt is made using a long screwdriver to open the safe, and if the lock fails, it fails the test.
Then they try to dislodge the plug from the lock cylinder using drilling techniques. It's not a test of the lock's resistance to the drill, only a test to see if the plug cylinder can be pulled. If the cylinder can be pulled, it fails.

For smaller safes (75 lbs or less, or smaller than a combined L x W x H of 110 cubic inches), they also do a drop test, from 1 meter high, both with the lock facing up and with the lock facing down.  This test can fail 2 ways; either the FSD itself can fail (open) OR if the firearm inside discharges.

If any of tests fail, it is considered a failure of the complete test.

The CDOJ testing standards change occasionally, but safes that have already met the standards are not retested with the new standards (they are 'grandfathered in').
There are a lot of other rules and regulations in California regarding the sale, possession, and storage requirements for guns, and part of purchasing a firearm there is demonstrating that you have a FSD to safely store your firearms, so if you should purchase a safe for this purpose, be sure to save your receipt from that purchase.
See all of our safes that meet the CA-DOJ standards.
Disclaimer: Though we believe the above to be an accurate interpretation of safe regulations in the state of California and is not a substitute for them nor is it to be considered as legal advice in any way. We encourage you to view the California Firearm Safety Site

More of Our Favorite Security Products
See our Amazon Store for Videos and Links to All of Our Favorite Security Products.
Door Armor: Reinforce your doors. This video on YouTube shows the installation of Door Armor, and you can buy the product direct from Door Armor at a great price.
Video Doorbells: This video doorbell offers great images and video and has NO monthly video storage fees. Watch our SkyBell Video Doorbell Review on YouTube and buy it on Amazon.
Smart Locks: Access Your Locks via Smart Phone. You'll find some of our favorite smart locks that allow you to control home access and monitor entry in our Amazon Smart Lock Shop. Watch our Smart Lock Comparison Video on YouTube fore reviews of the most popular Smart Locks.
High Security Safes: When you want a safe that is designed to protect the valuable you put inside, you want a high security safe found on ACME Locksmith's Safes for Sale website.
Sliding Glass Door Lock: The best arcadia door lock that stops your sliding glass door from being lifted out of it's tracks and to prevent little ones from opening the door and leaving the home. Check out the video on YouTube and Buy it on our website.
Padlocks: Not all padlocks are created equal. These padlocks are the best for their specific application. See our Favorite Padlocks on Amazon.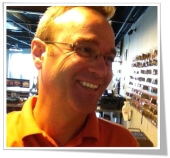 ACME Locksmith is Arizona's #1 Rated Locksmith. We have been performing lock and key services in Arizona for over 20 years. In that time ACME Locksmith has serviced over 100,000 customers.
Over 1900 5-Star Rated, Verifiable Arizona Customer Reviews
Super Service Award Winner Eight Years Running
Selected as an Angie List Phoenix-Best Contractor
BBB International Marketplace Excellence Award Finalist
BBB Ethics Award Winner – The Only Locksmith to Ever Win this Award