Review of the Kwikset Halo Smart Lock
2020 has been a great year for electronic deadbolt smart locks. Three of the major players have introduced new smart lock deadbolts and levers in just the past few months and they have FINALLY nailed it. Yale, Schlage and Kwikset now have electronic locks that have overcome past limitations and should be around for a long time to come. We are going to review all three of these products in detail in separate articles and then compare them for our favorite.
We've written A Review the Yale Connect by August Lock (CBA) and A Review of the Schlage Encode lock as well. But, here today, we will focus on the new lock by Kwikset, the Kwikset Halo Smart Lock.
The Kwikset Halo Smart Deadbolt's Design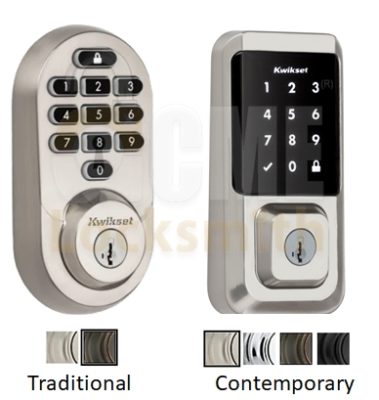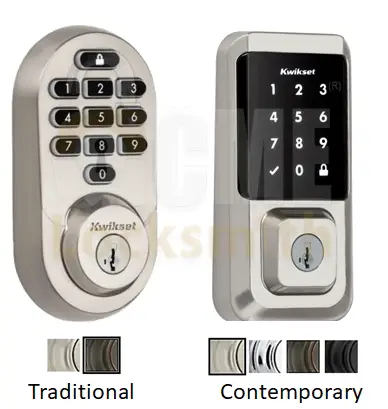 The Kwikset Halo Smart Lock is certainly the best looking deadbolt of the new electronic locks. The Halo Deadbolt is part of Kwikset's new Contemporaneity line of products that we discussed in our article Door Hardware Design Trends.
Not only is the contemporary design sleek and beautifully designed, but is comes in the newly trending finishes of Chrome and Black, as well the still very popular Venetian Bronze and Satin Nickel finishes. We sell the contemporary designed Kwikset Halo Smart Deadbolt Online on our website for a great price.
Amazon also sells the Contemporary version online here.
For those that prefer a more traditional lock, Kwikset has also released a keypad version of the Halo deadbolt that better matches more traditional, existing door hardware. The traditional version only comes in Venetian Bronze and Satin Nickel. We don't carry the traditional version, but it is a little less money than the touchscreen Halo version and is available on Amazon.
Installation of Kwikset Halo Smart Deadbolt
There are a couple of things to note when thinking about replacing an existing deadbolt with an electronic deadbolt. Our How to Replace Door Hardware article will provide you with the general information. But specific to the Kwikset Halo you need to know:
No additional holes need to be drilled, so it is a direct replacement when you have a standard width door
The deadbolt is auto-handed. That is, the bolt within the lock will need to either come out of the right side of the deadbolt or the left side of the deadbolt depending on which side your lock will be installed on. The Kwikset Halo motor will need to know how the door is handled so it can properly extract and retract the bolt for locking and unlocking. When installed the Kwikset Halo Smart Lock will auto-run through a sequence of bolt motions to determine automatically which side the bolt latch has been installed on. There is no mechanical adjustment that needs to be made by you to get to the proper handing of the lock for the motor.
When we wrote our review of the Yale Connect by August, it was the only electronic lock on the market that had finally done away with requiring a 3rd party bridge to access the wifi features and work from your phone. The old bridge technology was a pain in the &*#D. The Kwikset Halo has also done away with that bridge. So connecting to the wifi and app is straight forward.
What are the Features of the Kwikset Smart Lock Deadbolt
User Codes and Access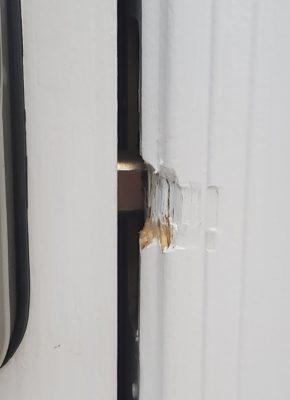 The lock can support up to 250 user codes of 4-8 digits in length, more than you'll ever need.
You can check from the app if the lock is in a locked or unlocked state, and change the state of the smart lock remotely.
The lock can be set to auto-relock. In theory, this is a great idea. But having auto-relocking locks on both of my homes, I can tell you that it can cause issues. There are times when the lock will extend the bolt ("auto relock") when the door is open. The someone not knowing the bolt is out, will try to close the door and it will slam into the frame causing damage to the frame and sometimes the lock. Because of this I always end up disabling the auto-relock feature. But it is there if you want it.
User code to gain access to the home can be provided as:

Anytime Codes: Can be used everyday, at any time. Perfect for those who will have permanent access to the home.
Codes Limited by Date: Can be used anytime within the date range set. This is great for vacation rental homes, or if you have a work crew expected to be there for a limited time.

Codes Limited by day and time: Can be used at reoccurring days and times. Good for housekeepers and others that consistently come on certain days and times.
One-Time Codes: An access code that can only be used one time, within the next 24-hours. Ideal for giving access to services who will be entering the home once.
Secure Mode: Disables all codes from working. The Kwikset Halo Smart Deadbolt will still open via bluetooth connected phone or the override keys. Great for when on vacation.

Access the locks audit trail at any time.
This will tell you every event that has happened at the lock.
Touchscreen SecureScreen
The Kwikset Halo "Secure Screen" is a nice feature that has been in Kwikset touchscreen deadbolts since they were first introduced. Basically, this feature tries to prevent someone from determining your user-code by looking at the smudge prints on the lock. The Halo smart lock touchscreen will first show two random digits to the user. After pressing these two random numbers, the full screen will light up for the user to enter their code. This is a feature I appreciated on my Kwikset touchscreen device. Other manufactures rely on smudge resistant touchscreens.
What are the Kwikset Smart Lock App-Specific Features
When first installed the user must setup an account with Kwikset to use the app. The account is free, but requires a good deal of personal information that some customers have specifically complained about due to desire for privacy. Specifically: name, email, phone number, and the GPS location.


In addition to all of the code and lock/unlock features we've already mentioned the Kwikset Smart Lock App has several other nice capabilities.
Multiple locks are supported
Multiple location support – so you can assign multiple locks to a specific location for quicker lock access (for example Work, Home, etc…).
8 phones can be paired to a lock once permission has been given through the app. To pair a second phone the first phone that was synced must share the lock with the additional user.
Active notifications on phone for both iPhone and Android – even when app is closed (must give permissions during the installation). These are notifications like low battery, code was used to open door, etc…
Misc Features of the Kwikset Smart Lock
It is a grade 2 lock (learn about lock grades).
Kwikset is claiming a battery life of 6-12 months, but see dislike comments below.
Amazon support: The Kwikset Halo Deadbolt supports Amazon Alexa and Amazon Key. Alexa allows you to ask things like "Alexa, is my door locked" or "Alexa, unlock front door". Amazon key is an Amazon feature that allows the delivery driver into your home to drop off a package. The feature was introduced to prevent package theft. Not sure if I want delivery drivers entering my home when I was not there though.
Google Assistant support

One-touch locking. A button on the Halo lock / touchscreen to lock it from the outside without a key.
Code alarm. An alarm will sound after three unsuccessful attempts to unlock the Halo electronic smart lock by entering the wrong code.
Traditional override key. We never recommend an electronic smart lock without an override key. Kwikset SmartKey technology makes the lock very difficult to bump or pick and allows you to rekey the lock yourself at any point in the future. ACME Locksmith sells Kwikset Smartkey Rekey Kits online that come with two or more code cut keys for this purpose. Order yours when you buy the lock and it will be ready for you when you need it.
The lock has a 20 minute fire rating so it can continue to operate in case of a fire for a short amount of time.
What I Don't Like About the Kwikset Halo Smart Lock
ACME Locksmith has installed a ton of electronic locks in recent years. Overwhelmingly, we are happy with them. But no matter what the smart lock brand is, we always find a few things we'd like to see improved / changed.
Notifications are On or Off. You cannot select which you want to receive. You either get them all or none.
The Halo app access log does not show unsuccessful code entries. This would be useful to see if someone was trying to get into the home.
The SmartKey lock cylinder inside of the Kwikset Halo Smart Lock is flawed. While it is fantastic at stopping lock bumping and lock picking, there are other ways that the lock can be bypassed, such that the advantage of the bump and pick resistance becomes minimal.
Like all residential electronic locks, the Kwikset Halo Smart Lock is not weather proof on both sides. This means it cannot be used in exterior locations (like gates).
When your wifi changes (for example, you got a new router), you must factory reset the lock and remove the lock from your phones' Bluetooth list. This means starting from zero again, for everyone that had access to the lock.
The lock will connect to a Wi-Fi network that is 2.4GHz. There are some new dynamic routers that switch between 2.4 and 5g automatically, and this may cause issues. Stick the routers in the Kwikset Halo Compatible Router List to ensure smooth operation.
There have been numerous customer complaints that the lock jams, meaning the bolt does not extract or retract or the motor generates an error. We have not experienced this issue with this lock ourselves, but on a previous Kwikset Electronic Lock we did see an issue. The secret is to be sure the hole in your frame that receives the bolt is at least 1″ deep so that the bolt fully extracts when locking. For a deadbolt to be secure, it must fully extract into the locking position. When the Kwikset electronic deadbolts do not, they will act funky and error out. It's your warning that the install is wrong. Any local locksmith will be happy to help with the installation.
Privacy. As mentioned earlier, Kwikset is asking for a lot of information when setting up you account on the app. Information they really shouldn't need or require. Namely: Your phone number and the GPS (it's pretty standard to ask for a name and email nowadays).
There have also been numerous reports and complaints of poor quality on purchase comment sites. The main issues have been batteries draining in a matter of days, the app freezing, and the touch screen going out. Note: to date, we have only installed a few of these new locks but we have not seen this issues.
Summary
The new Kwikset Halo Smart Lock has over come many of the electronic lock limitations of previous versions. It is easier to install without requiring a bridge and easier to setup via an app, as opposed to via a keypad. Is it perfect? No. But it is a lock that can go years without any further changes or enhancements being needed.
If you already have locks on your home using the Kwikset keyway, this lock is a very good choice.




Disclosure: As an Amazon Associate I earn from qualifying purchases.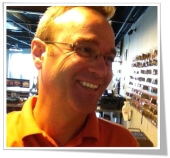 Robert has been the Owner of ACME Locksmith, Arizona's #1 Rated Locksmith, since 2007. ACME has provided locksmith service to over 160,000 Phoenix houses and businesses.
Over 1400 5-Star Rated, Verifiable Arizona Customer Reviews
Super Service Award Winner Eight Years Running
Selected as an Angie List Phoenix-Best Contractor
BBB International Marketplace Excellence Award Finalist
BBB Ethics Award Winner – The Only Locksmith to Ever Win this Award