Free Key Replacment for Life
If an ACME Locksmith Stamped Key Breaks, Cracks, or Splits We'll Replace it Free.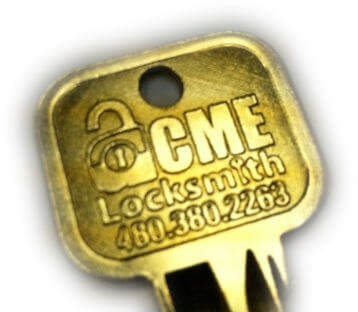 Tired of those keys from the Big Box Stores breaking? They break because they're meant to be sold cheap. To be sold cheap, they have to be made cheap.
Not our keys. Our keys are made to last. They're so good, we put our name on them. If any ACME Locksmith key that is stamped or embossed with our name ever breaks, cracks, or splits; just bring both pieces into any of our locations. We'll make you a new duplicate free…for life.
An ACME stamped key is meant to last. We guarantee it.*
*Not all keys are available with the ACME Locksmith stamp / logo. The guarantee only applies to those keys that have it.