Locksmith for Peoria, AZ
Acme locksmith has been providing Peoria locksmith service, and services throughout the entire valley, since 1997. We are a veteran-owned, family run the local company.
We value our customers and provide Arizona's best 1-year workmanship warranty. Our goal is to earn your lock & key business for life. Any key that is stamped with our logo come with a lifetime warranty. If it ever cracks, splits or breaks just bring into one of our shops for a free key replacement.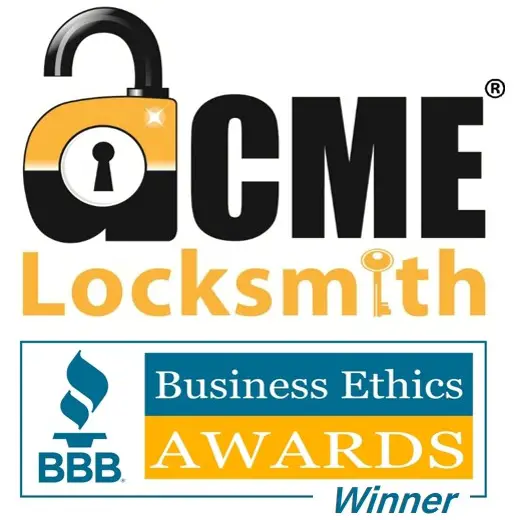 Peoria Lock & key Services
Peoria Residential Locksmith Services
Lock installation & repair: Locks not working? Want to upgrade to smart locks? Looking to improve your lock security? Want bump or pick resistant locks? ACME Locksmith takes care of all your home's lock and security needs.
Rekey house locks and change mailbox locks.
Just moved into a home? 7 Easy Steps to Maximum Home Security.
Complete list of Home Lock Services
Business / Commercial Locksmithing:
Automotive Locksmith Services:
Down to one car key?
No one ever thinks they'll lose that last key, but I can tell you, it happens all the time! Get a copy of car keys, remotes or FOB now and save hundreds later.
Complete list of our Automotive Services
Safes for Sale:
ACME Locksmith sells and services safes.
Whether you buy your safe from us or buy it someplace us, we can help you move it into your home and bolt it down to keep it secure.
Shop for safes on sale. Gun safes, fire & business safes, and American made safes online.
About
ACME Locksmith Peoria Arizona

Service
ACME Locksmith

has been serving

Peoria

,

AZ

since 1997
Over 1400 Verifiable Reviews!
Nine Super Service Award
Best Phoenix Contractor Award
Better Business Bureau Ethic's Award Winning Locksmith Company
ROC Licensed Locksmith for Your Protection
Veteran owned
Service Area
Company Overview
Want to learn more about us? Check out this video. ACME was a Chamber of Commerce Small Business Award nominee, and the Chamber did a wonderful profile of our company.
Welcome to ACME Locksmith, Peoria's Real #1 Rated Locksmith Service.
Lynn Toler
22:41 11 Aug 17
Bobby was unbelievable. I had just taken possession of a house and had to have 9 locks re-keyed, garage doors reset and new remotes for the garages. I called at 2:00 p.m. He got there in 30 minutes. He finished the job on 45 minutes. Everything was perfect. I tested every lock and every remote. Courteous and tremendously professional.
Doug McKinney
21:52 02 Aug 17
Steve was great and took good care of me. I had lost my Key Fob for my Toyota 4Runner which left me with manually locking and unlocking my car. Steve order two new ones, they were in 2 days later. He cut and programed them and I was good to go. All for less than half of what the dealership wanted. Highly recommend this locksmith.
Nioka Beatty
21:57 02 Jun 17
Steven not only greeted me with a friendly smile and demeanor, but he also went above and beyond with preparing my laser cut keys. He also made sure to inform me on how to properly test the keys, and that if there was any problems to bring them back so that he can fix them. I was also able to witness him greet customers waiting in line assuring them he'd be with them soon, while still taking care

of my order. Very warm and friendly experience and I highly recommended this location.

read more
anne hansen
00:35 19 Aug 17
Great shop, great customer service!!!! Not only did he do a great job re-keying my lock - but gave me the most valuable advice of the day which was how to put the lock back together which before I had spent over and hour on one lock then went back after his advice and nailed it first try! Thank you!!!