The Most Recognized Locksmith in Phoenix
We have four Arizona locks shops throughout the Valley that provide in-store locksmith and on-site locksmith services including door hardware, keys, access control, safes on sale, and safe repair services.

ACME Locksmith of Arizona is the most recognized Phoenix locksmith company. We opened our Phoenix location in 2013. We can come to you, or you can bring your key needs into our shop to avoid a service call.

ACME provides fast, affordable, same day automotive, residential and commercial locksmith and key services. For an Arizona locksmith near you now call ACME.
ACME Locksmith Services
Residential Services
Rekey House Locks
Replace Mail Box keys
Smart Locks Installed
Lock Repair
New Locks Installed
Reinforce entry doors
Doorbell Cameras Installed
Automotive Locksmith
Replacement Car keys & Remotes
Program Car Keys & Remotes
Transponder keys
Laser Keys
Rekey Ignitions & Door Locks
Replacement RV Keys & Locks
Commercial Services
Rekey Building
Master Keying
Access Control / Keyless Entry Installation
Door Hardware Installation / Repair
Repair Storefront Doors
Commercial Door Hardware
Panic Bars Repair / Install
Door Closers Repair / Install
Storefront Door Locks & Security
Mortise Locks
High Security Locks
Safes for Sale
Home Safes
Gun Safes
Fire Safes
Safes Serviced
Safes Repaired
Change Safe Combination
Install Electronic Safe Locks
Why Hire ACME Locksmith of Phoenix?
Trusted Service – Over 160,000+ Jobs Performed
Over 1300 verifiable 5-Star Reviews on Google, Angie's List & more… Each of our reviews can be tied to a real, actual customer, and were earned through years of quality service.

Honest pricing. What we quote for your lock service, is what you pay.

You'll get best-in-class service. We are the only locksmiths of Phoenix Arizona to earn a BBB Ethic's Award, we were one of Angie's List's Best Phoenix Contractors, and we've earned three nominations for Small Business of the Year (from Scottsdale, Mesa, and Phoenix).

We are an active member of ALOA, the premier professional security and lock association.
You're serviced by Pre-screened, Well Trained Phoenix Locksmiths
Our technicians successfully pass background checks & drug screenings upon hire and random screenings thereafter. There is no requirement to screen locksmiths in Arizona, but we perform these tests for the security and safety of our customers.

Our Arizona lock technicians pass annual re-certifications and are regularly trained on the newest locks and key technologies. Locks are getting more complex and advanced with the introduction of electronic locking devices and we continually update our technicians as new technology roles out.
Arizona's Best Warranty
A 30-day, no-questions-asked, money back guarantee on locks and labor. If anything goes wrong, we make it right.

You'll get the lock industry's strongest 1-year additional labor warranty, matched by no other Arizona locksmith company.

We are an ROC- licensed company (License 271563). At the time that this page was created there are viewer than 10 licensed locksmiths in the valley. Licensing is not required in Arizona, but hiring a licensed locksmith gives you protection. It guarantees you are hiring a bonded and insured company.
You're Supporting a Local Business
ACME Locksmith is owned by an ASU graduate and is family operated with the owner and his brother working in the business.

We are a Veteran Owned business. Robert, the owner, is a proud military veteran of the US Navy.


Bobby Rusk
22:36 20 Sep 22
Needed a damaged door lock replaced and they made themselves available in an hr. Great customer service and professional in their work . Mike was experienced and took care of the problem . Nice job and highly recommended.
Chris Wells
22:30 15 Sep 22
Sean was great dropped off 7 locks of different makes keyed them all alike just as I wanted and in under a hour
Heidi Stecker
21:18 02 Sep 22
Shawn was extremely helpful and had a great attitude. The prices were reasonable and I'd highly recommend them.
Julianne Garden
00:27 28 Aug 22
Big Mike saved the day! Me and my pup had been outside for about an hour in the phoenix heat trying to get into my house, I called ACME and Mike said he'd be able to make it out in about 20 mins, he showed up on time if not sooner AND went above and beyond and gave me water bottle for me and my pup

who at this point was panting pretty aggressively for water. Getting us in the house would have been enough but him going above and beyond with his great attitude and handing us water will definitely make them the first person i call in any other lockout situation. THANK YOU!

read more
J W
03:47 22 Aug 22
This is the second five star review we've made for this company on Google. They are reliable, efficient and honest. They came out to install new hardware, make additional keys, repair a deadbolt on a second door, etc. our locksmith Carter was knowledgeable and took the time to answer all our

questions. We would not hesitate to recommend this company to others and will use them again if needed.

read more
Decker Williams
16:44 10 Aug 22
Thx Bob for the excellent key replacement service today. In less than 30min we had my truck back up and running. I appreciate the call beforehand and promptness.
Our Phoenix Location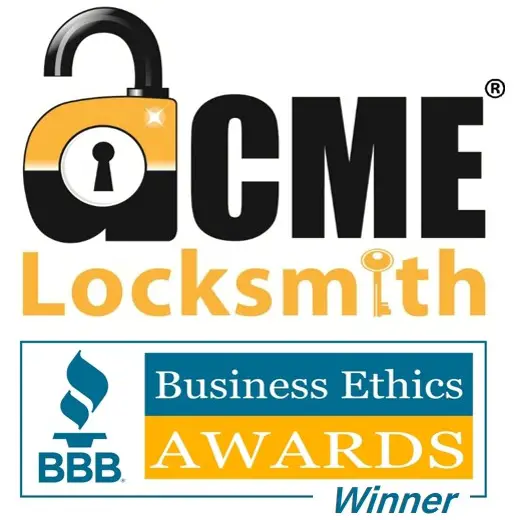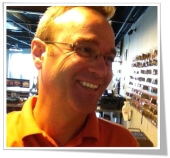 Our Phoenix Lock & Key Store stocks over 600 different types of keys. We sell gun safes and other types of safes. ACME provides commercial and residential locksmith services throughout Phoenix. Commercial locks available on site. What we don't have on hand, we can order and have the next day.
Our shop is near the SE corner of Glendale Ave and 12th St.
ACME Locksmith – Phoenix Shop & Service is a branch of ACME Locksmith and is located at:
1219 E Glendale Ave, STE 5

,

Phoenix

,

Arizona

,

85020

Phone: (602) 422-9879

Shop Hours: Mon-Fri, 9:00am-5:00pm

, emergency Service 24hrs everyday.
For most up-to-date hours due to illness, special closures, etc… visit our Google My Business Page and select Access Hours.

Fax: (602) 633-2883
Any key with our stamp on it, is a key guaranteed for life. If it ever bends, breaks or splits, we'll make you another one for free.



How Much Does a Phoenix Locksmith Cost?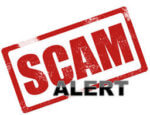 In Arizona and you can expect to pay anywhere between $120 – $150 for a car unlock or home unlock during regular business hours. The cost to rekey a home in AZ will be between $200 – $250 for 2 to 3 doors. This assumes you're using a licensed Arizona locksmith. This is roughly 5% below the national average.
Beware of anyone quoting $9 – $49 service calls "plus labor" or "and up." When they can't tell you exactly how much it costs for common services, it's a scam. Those locksmith companies will end up costing you much more in the long run than if you hired a legitimate licensed locksmith that quoted you an honest prices up front. All legitimate locksmith companies know exactly what it will cost for common lock services.
For details see our article on Arizona Locksmith Pricing
Is it Cheaper to Rekey or Replace Door Locks?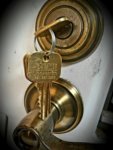 When you bring your locks into a local locksmith shop near you, it will always cost less to rekey than to replace locks. But if you have a locksmith of Phoenix come out to your location, the savings will depend on how many locks you have.
When a locksmith goes to your location they will charge a service call to get their van and their equipment to your home. To save money, you have to rekey enough locks to make up this charge.
In our article How Much Does it Cost to Rekey a Home, you will find more details.
How do I get a Mailbox Replacement Key?
Do Your Have Locksmiths in Phoenix Now?
ACME is the only Arizona Locksmith to have several lock shops in the Phoenix Arizona metro area. Our Phoenix lock shop is at Glendale Ave and 12th street, and we also have a nearby Scottsdale shop at Shea and Scottsdale Rd, just a few minutes from Phoenix.
Wherever your location, we will be able to get our locksmith technician to you right away, or you'll be able to easily bring your lock needs to us.
All of our lock shops offer the same lock & key services that we perform on the road.
About Us
About Phoenix's ACME Locksmith
Our Locksmith Phoenix Shop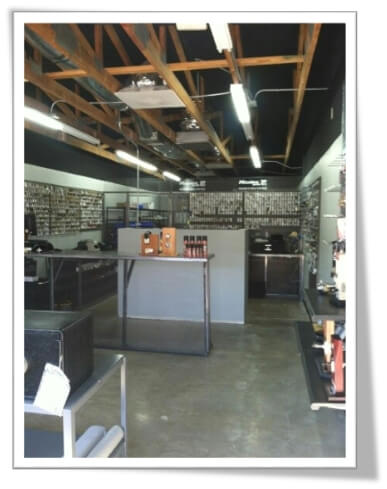 Other Locations
Map to Our Phoenix Lock Shop