The Most Awarded Locksmith of Tempe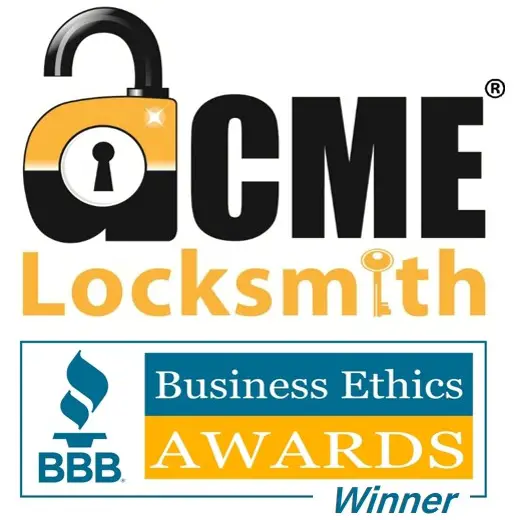 ACME Locksmith is owned and operated by an ASU graduate, US Navy veteran, and Arizona resident since 1976. We have been providing Tempe door, lock & key services since 1997.
As one of the largest locksmith services in Tempe, we have four locations and provide fast, affordable Tempe Locksmith service. With ACME, you pay what you're quoted. No hidden fees, no surprises.
We are the only Tempe Locksmith Service to win the BBB Ethics Award. We were the first Locksmith service to offer a 100% Money-Back Guarantee and provide a 1-year workmanship warranty for EVERY customer.
Automotive Locksmiths:
Ignition and door lock repair
Car Fob/remote programming
Tempe Residential Locksmith Service:
Rekey locks
Install smart locks
Install keyless gate locks
Change locks
Sliding glass door locks
Emergency Service:
Lockouts
Car unlock
Home unlock
Locksmiths in Tempe ready when you need us
Commercial Service:
Install / repair door closers
Card access / keyless entry in Tempe
High-security locks, copy restricted keys
Exit devices, ADA compliant door hardware
Master keying
Safes:
Change combos
Upgrade to electronic locks / safe biometric locks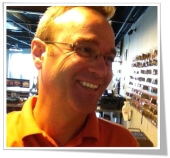 ACME Locksmith for Peace of Mind
ACME Locksmith

in Tempe is owned and operated by an ASU graduate.
ASU students get 10% off of all labor charges
Residential and commercial contractor's license
1-year warranty on all labor, the best in our industry
Members of Associated Locksmith of America
Field service hours: Monday-Saturday 8-8 pm. Emergency 24/7.
Hire With Confidence
Company Overview
Tempe Company Overview
Just a Few of Our Reviews
Natalia Kelly
16:25 08 Aug 17
We had an excellent experience with Acme Locksmith. It started out with a great interaction with their receptionist/schedule coordinator, she was professional, efficient and very polite. They were

able to quickly get us on their schedule to fix a lock for us. I inquired about some other lock types and the tech gave me expert feedback and advice. He also gave us tips to ensure we didn't encounter the same problem with the lock on our door at home. I'm confident he saved us money in the long run. I found this company to be well priced. It was all in all a great interaction, I highly recommend this company. I will keep them in my contact list and only use them again for future lock issues.

read more
M G Hall
23:20 08 May 17
I've always been careful where I leave my keys, unfortunately with age I've found that the thing I do best now is losing stuff. Sadly my keys are not immune to my senility or forgetfulness. I've

recently gone about trying to temper this problem by making copies of my keys, but the big box stores have your most commonly used keys/locks which is fine for most of my keys but I had about four high quality locks that apparently don't move enough product to justify keeping in stock. I was referred here by an ACE hardware employee. To my surprise this store has just about every key possible (and more) the keys I needed had to practically be made by hand from some of their stock one at a time. The extra cost? none, granted the cost per key was a tad bit more than the limited ones the big box stores carry, however the cost for over a dozen keys made (all by hand and sizing) were still a fraction of the cost of one new lock. In my case, I did have to bring the locks with me so each key could be confirmed it worked, but only took 20 minutes and that was mostly the employee waiting for me to stop fooling around with all the interesting locks they have at the store for demonstration. I strongly encourage those of you to try this location out. I did not have them come to my location to do a "lock out" or unlock something for me, but I'm certain their service would be just as stellar if they did. I see there is one low rated review in regards to a programming a key for a car. I am not certain what specifically the dealer told that gentleman, but I can assure you in my case I opted to have acme do it - the dealership wanted to charge 799.99 + labor for extra keys and programming, ACME - 235 + tax for the same amount of work. I'll be having ACME take care of my lock needs from now on, I can see why they have and A+ rating with the BBB.

read more
Sergio Brasco
22:21 01 Aug 17
I have been calling around regarding duplicate keys for my vehicle pricey things. I called ACME locksmith in mesa and its like a Angel answered when Violette picked! Took all my stress away she was

extremely helpful and knowledgeable on this type of situation. I didn't feel rushed or made feel like a inconvenience. I hope this associate stays for a while cause i will be referring everyone there. Violette thanks again for all your help you were amazing!!!!!

read more
Julie Schroeder
23:47 20 Jul 17
I called for info. and a gentleman arrived approx. 1/2 hour later. He spent a great deal of time, answered all my questions, was professional; yet very friendly and easy to talk to. He was very

honest about the security needs in our home, and I appreciated his kindness. Thank you ACME Locksmith!!

read more
zulma mejia
05:17 04 Aug 17
Excellent customer service had the pleasure speaking to Violet. She is very knowledgeable. She sent out the correct tech for the job he was very professional and did a great job. I would recommend

ACME LOCKSMITH

read more
Ted Carpenter
23:26 04 Jun 18
Called to setup the appointment to have all locks in a new home re-keyed. The manager/dispatcher was super helpful and made it easy to decide what services were needed. Ryan, the technician, showed

up an hour later and was also very professional and nice to work with. Ryan is a perfectionist in his work and wouldn't let anything go half done. He reset my garage door openers so no other opener except the ones I have would work and realigned two doors that weren't locking easily. Highly recommend!

read more
ROBERTB
04:51 08 Jun 18
We locked ourselves out of our house a couple of weeks ago. Robert with ACME Locksmith was at our house within 15 minutes. It was late afternoon on a Friday. Robert got us in no time. He was very

efficient and very knowledgeable and friendly. After not being able to get through one lock (only because he didn't want to damage it), he had to bust into our garage entry door lock. He was able to pop it apart with barely a scratch (it was a new lock). I was amazed that he got it open so quickly. He warned us that it might ruin the lock, but it worked perfectly. I would definitely use ACME again.

read more
Tina Stine
23:49 14 Jun 18
I would highly recommend ACME Locksmith. Our Technician Ryan was very professional, honest and hard working. I felt very comfortable and safe having this gentleman and the company putting in

our new locks. Thank you, ACME. Thank you, Ryan!

read more
Jana Graham
19:31 23 May 18
Excellent job! Ryan did great work. I feel secure now that my locks are rekeyed. He was able to get all my doors on the same key. I will definitely use Acme again and will request Ryan.