Our Criteria for the Best Door Locks for Your Home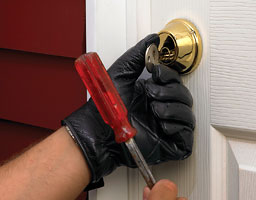 This page is dedicated to the best of the best. Residential lock products we've reviewed and those we install on a daily basis. To be the best, a lock product needs these characteristics:
Bump and pick resistant: As a Phoenix door lock repair service we've gone to many houses that have been burglarized without any real evidence of how the intruder got into the home. In these cases, other than having a copy of the key, lock bumping (What is Lock Bumping) or picking (Can All Locks be Picked?) are the likely culprits.
Strength of Material: Locks of lesser quality can fail over time and in many cases be removed easier than those with superior materials. High security, commercial quality, grade 1 locks (What are Lock Grades?) offer the best material but even deciding where you purchase your locks can make a big difference. Don't believe it, see Big box store vs locksmith locks.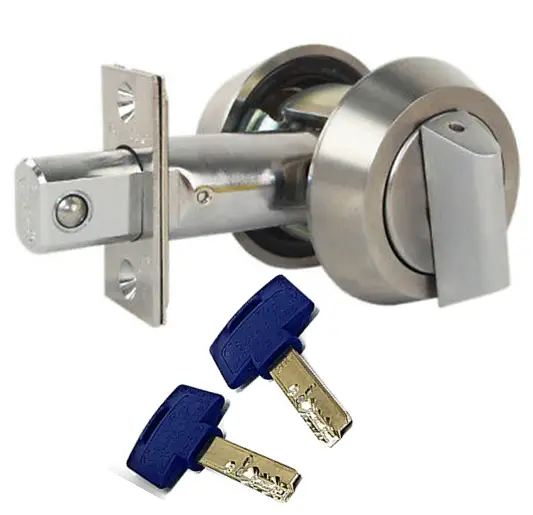 Lock Manufacturer: Who's making the lock? What's their warranty? What's there reputation?
There's a big difference between lower-end residential lock manufactures and those making high-end, high security door locks for the residential market. Here are our most-used and favorite Best Door Lock Brands.
Our Favorite Locks
The Best Smart Locks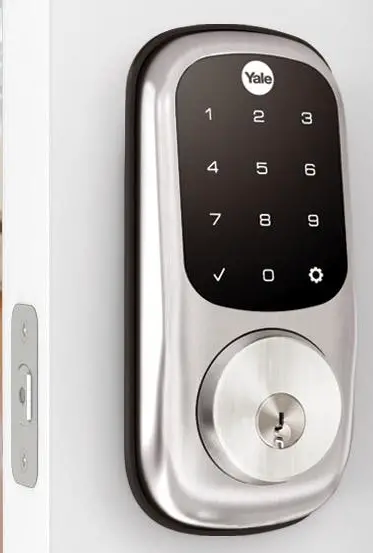 Smart locks have been improvements in the past few years. We've reviewed maybe a dozen of them on our YouTube channel, but it seems it always comes down to a few of the same smart locks as our favorites. Our favorites smart lock remains the Yale Smart Lock YRD 226 with additional wifi module, here is why it's Our Best Smart Lock.
The Yale lock has also combined with the August Connect lock. The August connect was our previous Favorite Smart Lock for AirBnbs and it still works great, but now with the combined technology, the Yale is great for AirBnbs too.
The Best Residential Deadbolt
If you want to install a deadbolt on your door, into an existing door hole, then our review of the Best Residential Deadbolt Brands is what you want to look at.
In that article we discuss alternatives designed for doors that have a single deadbolt that is being replaced. But if you are interested in adding a second deadbolt to the door to increase resistance to a forced attack and make your door pick proof and bump proof, then the half deadbolt is the best deadbolt lock by a wide margin.
The Best Sliding Glass Door Lock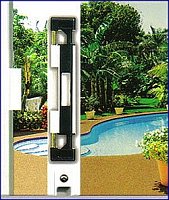 The door locks sold with sliding glass doors suffer from a major weakness and tossing a dowel down in the track doesn't help.
If your sliding glass door lock has failed, instead of replacing / repairing the lock, install an after market double bolting sliding glass door lock. It's the Best Sliding Door Lock and the one of the only locks that stop the sliding glass door from being lifted off its tracks.
The Best Doorbell Cameras
We've done a number of product reviews on video doorbells. There seems to be a new one released weekly. But many of them suffer because they offer spotty monitoring, are difficult to install, or require monthly subscriptions. I have all those thing.
We reviewed seven of the available video door bells, including the one on my home. I use and we install here at ACME Locksmith, the SkyBell. If you are replacing an existing video doorbell, the Skybell is the best doorbell camera out there.
The Best Combination Padlock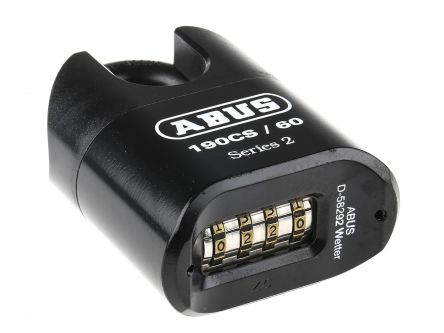 A few years back, there was a fantastic combination padlock released by Master Lock. Then some YouTuber cut it in half and found a flaw that made it easy to open in just a few minutes.
That put us on the search for another favorite padlock and we came across the ABUS 190CS. It has a slew of features that are aimed at stopping the bypass techniques used to open a combination padlock without having the combination.
They've done a create job! The ABUS 190CS is our favorite combination padlock.
The Best Door Barricade
Maybe you don't wan to replace locks on the door, or drill to add additional door locks to your home. Then what do you do?
Door barricades are the solution. Door barricades (also known as a door brace) secure the back side of the door so that the door cannot be opened when it has been unlocked. Usually these secure to the ground, but a door barricade may secure to the frame of the door as well.
Our favorite door brace / barricade is the OnGuard security brace. For more information see our article on How to Barricade a Door.