What Fire Rating Should a Safe Have?
As with any security product, the amount of fire rating you need in a safe depends on your specific needs and circumstances. Your needs are based on what you are putting into the fire safe. Your circumstances are things like how long will it take for the fire department to get to you.
How Much Fire Rating You Need is Determined by:
Will there be electronic storage media in the safe?
Will there be paper in the safe (documents or money)?
What is the value of the content of the safe?
Where are you putting the safe: small home, large home, commercial building?
How long will it take for the fire department to get to you?
Do Fireproof Safes Work?
There are no such things as fire "proof" safes. Safes are rated to stay under a specific temperature for a specific time. You can find details on safe fire ratings in our article Safe Fire Ratings Explained.
But at the highest level, a safe's rating will specify the temperature first, then the time it is rated for. For example: Class 350 1-Hr. 350°F is the highest the internal temperature of the safe will become when exposed to a fire for 1 hr. UL rated fire safes work when the safe's exposure to heat is for less time than the stated time.
So forget about fireproof and think fire protected for a specified period of time.
If you're only preserving important papers, you will need a Class 350 fire rated safe so that the temperature will be low enough to not burn the paper. If you're preserving electronics or photos, you will need either Class 150 or Class 125 (150°F and 125°F respectively) fire rated safes since those are the maximum temperatures you want to reach for electronics and other storage media.
Is 30 Minutes Fire Rating Enough for a Home?
A 30-minute fire-rated safe is enough fire protection if you are putting the safe into a small single-family home in an urban area. Safes are rated at more extreme temperatures than home fires and the fire department average response time in a urban community is around 10 minutes.
Safe fire ratings (see Fire Rated Safes Explained) are conducted at much higher temperature than the safe will actually be exposed to in a typical house fire. Homes typically burn at close to 1100°F and a 30-minute UL fire rating is conducted at external temperatures of 1550. So there is a bit of a cushion there because the house will not get as hot.
Also, the target response time of a firefighter in a urban area is 10 minutes. During this time the house is heating up but it takes a bit before hitting its max burn temperature. Once on site, the firefighters will be spraying water onto the home and begin to cool it. So, your safe will only be exposed to the 1100 degrees for a short while.
The last I heard, but I can't find the source for this information, is that a safe in a typical house fire, in a urban area, will only be exposed to that 1100°F max heat for about 11 minutes.
When You Need Higher Fire Rated Safes -Variables That Require You To Increase The Fire Rating
Longer Response Times
If you live in an rural area, you'll need higher fire ratings due to the longer response times. If it's going to take the fire fighters an hour to get there, add an hour to the rating you need.
The Fire Rated Safe is Going into a Large home or a Multi-Unit Complex
If you have a large home or live in a multi-unit complex, it will take longer to control the fire and cool it down after the fire fighters arrive. Our rule of thumb is if the home is over 1500 sqf, you should buy at least a 1-hour fire rated safe. If it's a mansion, go even higher.

The Fire Safe is Going into a Commercial Building
The same applies if the safe is in a commercial building. Commercial building are larger and fires are harder to get under control. They may also burn hotter than your average home would. For fire safes going into commercial buildings, get at least a 2-hour fire rating.
You're Not Putting Paper In The Safe.
If you have gold (lucky you!) or a coin collection, find out the melting temperature. Gold melts at over 1900 so if that's all your putting into a home safe, be focused on burglary protection and forget about fire protection. You don't need it.
What Is The Best Fire Rating for a Safe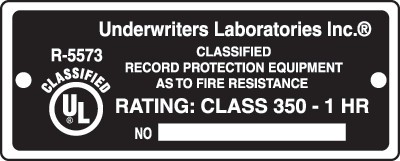 The best fire rated safe will be the one that carries a UL fire rating. These safes will perform exactly as specified by that rating. Check out what happens to fire rated safes that are not UL rating in our article "Safe Can't Take the Heat.But, specifically, what is the best fire rated safe I am aware of?
Here's the best fire rated safe I found that is generally available.
A UL Class 125 – 3 hr Fire Rated Media Safe, by FireKing, the DM4420-3
The contents of this safe will stay under 125°F for 3 hours at external temperatures up to 1920°F. Ideal for businesses with large electronic storage protection needs.
The DM4420-3 can be purchased on Amazon for around $10,000 (at the time this was written) and that's $8000 under list price so you'd be hard pressed to find a better deal anywhere other than Amazon.
This 3-hr fire rated safe has a full 8 inches of material from outer to inner walls on ALL sides to keep the contents under 125°F. It also passed the explosion and impact tests.
They make smaller versions as well, but with volume decreasing inside faster than it does outside, the storage space inside diminishes greatly.
But if you want to be sure that USB drive and those old floppy disks with your family photos on them are protected to the fullest extent possible, the DM1413-3, is smaller and more affordable.
Though its 30H x 25W x 31D on the outside, the inside is a tight 13H x 11W x 16D (1.5 cubic feet).
Best price on it I've seen on the DM1413-3 Fire Rated Media Safe is on Amazon for about $5,000 when I wrote this.
Final Notes On Which Fire Rated Safe You Need
Safe fire Ratings of up to 4 hours can be tested, but very few safes feature them. I've seen fire ratings of 4 hours on Vault Doors, but I've never seen a 4-hr fire rated safe on any other manufactured personal-use safe.
An entire room can be built around a vault door to achieve a 4-hour fire room rating (there are UL ratings for walls, floors, and ceilings, too) if such protection is desired.
Disclosure: As an eBay / Amazon Associate I may earn from qualifying purchases.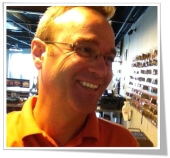 Robert has been the Owner of ACME Locksmith, Arizona's #1 Rated Locksmith, since 2007. ACME has provided locksmith service to over 160,000 Phoenix houses and businesses.
Over 1400 5-Star Rated, Verifiable Arizona Customer Reviews
Super Service Award Winner Eight Years Running
Selected as an Angie List Phoenix-Best Contractor
BBB International Marketplace Excellence Award Finalist
BBB Ethics Award Winner – The Only Locksmith to Ever Win this Award