Where to Get Car Keys Made
Depending on the car you have, the options available to you will be different, as there are many different types of car keys. Car key copies are generally the easiest to get, but if you need a car key originated (when you've lost all of your car keys) your choices of getting a key made are more limited. The cost of making a car key will also depend on where you go to get the car key made.
They simplest car keys, all-metal or metal keys with plastic key heads, can be duplicated at nearly all home stores, local locksmith shops, and car companies. Modern keys with chips in them will require programming froma locksmith or car company, though some hardware stores are now doing this. Nearly all newer car keys, such as FOBs and laser cut keys, will require you to go to an automotive locksmith or the car dealer to get the key made. And if you've lost all of your car keys, an auto locksmith is your best option to originate a car key because they can do it at your location.

You can price all of our car keys on our website here Buy Automotive Keys and Remotes.


Jump to:
What are the Different Types of Car Keys that Can be Made?
How Do Car Keys Get Programmed?
How to Get a Car Key Copy Made
I've Lost My Car Keys? How to Get a New Key for My Car?
When You Likely Need a Dealer to Make a Car Key
Quick Q&A
What are the Common Types of Car Keys Made?

Mechanical or Standard Car Key
The good old fashion car key. They use to be all metal, but many now have plastic heads. When you have an all metal key, you can be certain it is a standard key.
Transponder Keys or Chip Keys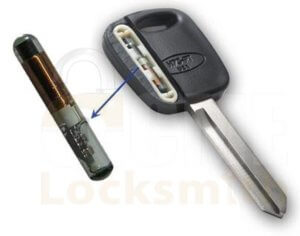 A transponder key, or chip key as they are sometimes called, has a tiny inductor embedded into the head of the key. In many cases, there is no way to visually tell that this inductor is in the plastic and therefore you cannot tell whether a key with a plastic head has an inductor in it or not.
In order for the car to run, transponder keys must be programmed to the car so that the car recognizes the key. When it is not programmed the car will either not start or will start then die in a few seconds. In both cases a security indicator should be flashing on the vehicle's dashboard.
Locksmiths Make Laser Cut Car Keys/ High Security Car Keys

Locksmiths cut the latest automotive keys using high-tech milling equipment.
Laser cut car keys are high-security keys. The can be mechanical keys or they can be chipped transponder keys. What makes them high security is that instead of the cuts running down the edge of the key, the edge of the key remains flat after cutting and the cuts are either engraved around the edge without going through the edge (as in the photo) or they go down the middle of the key.
Tibbe Automotive Keys
Tibbe keys are most often found in Jaguar or Ford models vehicles. They can be mechanical or chipped keys. There is no way to tell from looking at this key which you have.
Tibbe keys differ in that their cuts are at multiple angles on the key. Special equipment is needed to cut a Tibbe key and they take a bit of finesse to get right. Your local automotive locksmith, may have the tools to do this, as we do, but many do not.
This is the most expensive key to get duplicated. By that, I mean the labor you pay for to get the key cut. The key itself is no more or less expensive than any other modern car key.

Car Remote & Key Combo Units
Car/remote combos are when the key remote and the key itself have been combined into one unit. In the early days, they were always separate. Here's the interesting thing about the key combo units. When the remote and key where separate (the old days) they contained separated electronic circuits, makes sense since they were different parts. When the remote and the keys were combined, they did NOT combine the electronic circuits, instead they just put both sets of different electronic circuits into the head of one key.
Because of this, you will find instances where the remote portion of the key can be programmed to the car by going through a series of steps, not requiring an automotive locksmith or dealer. This is called "on board programmable." However, even though the remote will then work, the key will still not start the car and will still need to be programmed to the vehicle by a local locksmith or dealer.
Car Key FOBs / Proximity Keys
The latest evolution of the car key was to make the car key itself only for emergency situations. If you have one unit, and you cannot see a key, it is a FOB. The key is most likely still there, but it is contained within the FOB and release by some mechanical means (usually a button).
Vehicles that use FOBs are push button vehicles. The do not require the use of the key to start the car. Additionally many cars have a proximity FOB option. Proximity FOBs will also unlock the door when the FOB is near the vehicle.
How Does Car Key Programming Work?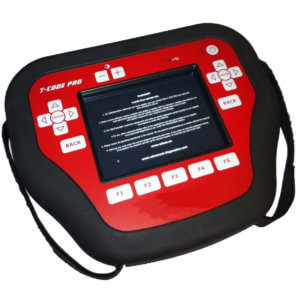 A computer or a programming device is connected to the car's OBD unit to communicate with the car.
Remember that inductor inside of the key? They are magical little electronic devices. When a current from another inductor (in the steering column or near the ignition) is close to another inductor, a portion of that current is transferred to the other (the key's) inductor. The key inductor then gives off it's own current. That current is read by the car.
When programming a key to a car, we are telling the car what to expect from the inductor in the key that is being added. After programming, each time the ignition is turned the car reads what the key is sending back and decides if it is a legitimate key or not.
It's a bit more complex than this, but that's it in a nutshell.
Where to Get a Car Key Copy Made?
When getting a copy of any car key it is strongly suggested, and in many cases required, that you bring your vehicle and all working keys/remotes to the vehicle with you. If you have a working key, you can order many keys online from our website or from eBay. When ordering from eBay you just need to bring the keys into your local locksmith for cutting and programming.
Locksmith Pro Tip: Dealers and some locksmiths will not cut and program keys they do not sell. We do, but we do not guarantee that it will work, and we bill upfront when the key is not purchased through us (because we do not know if the right key was ordered and/or if it works). Billing upfront when a key is brought in ensures we recoup our labor and expenses associated with programming a car key. ALWAYS check with your local locksmith and the sellers return policy before ordering a key online at eBay.
Copy of a Standard Key
Our favorite spot for car key copies is, of course, your local locksmith. But standard car keys can now be cut anywhere from a Walmart to a hardware store. There is also the car dealer but that is likely the most expensive option.
There are two reasons to use a locksmith. First, we cut keys all the time, so it is more likely to work the first time out.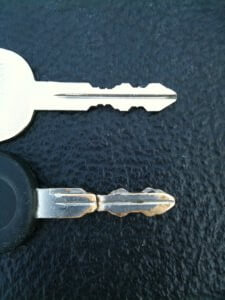 Second, you can also have a locksmith cut you a new key by code. If you are driving a car that only requires a mechanical key, the car is old and the key is old. It likely is very worn. Cutting a new car key by code gives you a factory original car key without any wear on it. If your ignition or a door lock have been sticking, this could solve the problem. It is a much better option than duplicating a worn key.
When getting a copy of any car key it is strongly suggested that you bring the car in with you. This will allow whoever is cutting the key to test it before charging you.
Copy of a Laser Cut Key
Most of your big-box stores and hardware stores will NOT be able to cut a laser cut key. It requires special, and expensive key, cutting equipment to do it. But your local locksmith and car dealer will have no problem with them. They both can tell you whether or not the key is a transponder key and needs programming.
Copy of a Transponder Key, Remote/Key Combo, or FOB
These types of keys must be programmed to your car. Only a auto locksmith and a car dealer will have the equipment needed to do this. The car must be present since a computer or other programming tool will need to be connected to the car's OBD port. In many cases all keys and remotes for the vehicle MUST be present, as programming will remove any that are not present at the time the new car key is added.
Locksmith Pro Tip: If a set of car keys has been lost or stolen, cars that require every key be present ffor programming are an excellent way to ensure that those lost/stolen car keys can't drive your vehicle away. They will be removed from the system when the new keys/remotes are added.

"I've Lost All My Car Keys" – How do I get a New Key for my Car?
"Key origination" is the term locksmiths use to make a new key for a car when no key is currently available. In order to achieve with a vehicle the car's VIN number or a key code need to be made available.
Originating a key by VIN can be done but you must know that this is going to give you the factory original key to the car (the key it shipped with). If the ignition was ever changed, that key will not work in the new ignition. Sometimes the ignition or another lock on the car will contain the code needed without someone having to retrieve it by VIN.
Standard Car Key Origination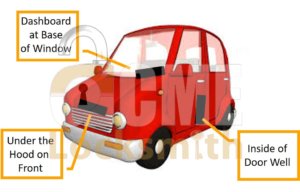 If you are lucky and your car does not have a transponder key, you may be able to use an online service or a locksmith shop for this. You provide us the VIN and proof of ownership, and we can cut and send a key. The vehicle does not have to be present because no programming is required.
There are a couple of potential issues. First, the ignition has to be the original or the key sent will not work. Second, the car cannot be too old that the VIN cannot be used. There is a sweet spot for making keys by code that are not transponder keys, and it exists primarily between the late 80's and pre-2010 (always call to check, there are outliers and exceptions).
When the car is too old to pull a code for it, a locksmith will need to come out onsite and drill and replace the ignition in order to get a key made for the vehicle. We make car keys in our Mesa Location every day. We make hundreds of car keys per year as a company.
All Other Car Keys
A good automotive locksmith or the dealer are your only choices because of the car programming equipment needed and the need to be at the vehicle in order to program it. This is where using a locksmith can be beneficial. Mobile locksmith will go to where you car is. A dealer will require that the car be towed to them. You will almost always save a lot of money by using a mobile automotive locksmith.
When You Likely Have to Go To the Dealer to Get a Key Made
Believe it or not, there is an international agreement between many countries to make car information available to third parties. That is why locksmiths can cut keys by code for Japanese, Korean, US, and other cars.
However, the one large country that is notably absent is Germany. They choose not to participate and pay hundreds of thousands of dollars in fines so that their car manufactures can charge you crazy prices for their keys. $600 car keys are not unheard of for German cars.
So if you have a German vehicle made after 2000 (Volkswagen, Mercedes, BMW, Porsche, etc….) you will most likely, there are a few small exceptions, need to have your car towed to the dealer to get a key made.

Disclosure: As an eBay Associate I may earn from qualifying purchases.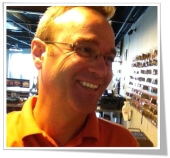 Robert has been the Owner of ACME Locksmith, Arizona's #1 Rated Locksmith, since 2007. ACME has provided locksmith service to over 160,000 Phoenix houses and businesses.
Over 1400 5-Star Rated, Verifiable Arizona Customer Reviews
Super Service Award Winner Eight Years Running
Selected as an Angie List Phoenix-Best Contractor
BBB International Marketplace Excellence Award Finalist
BBB Ethics Award Winner – The Only Locksmith to Ever Win this Award