In our recent blog posts, The Best Smart Locks for AirBnB, and our 3 Affordable Home Electronic Deadbolts, we discussed some of our favorite affordable home electronic locks.
The difference between those two articles is that AirBnB and Home Rental Units require additional offsite monitoring capabilities that most home owners would like to have, but just didn't really need to have.
Offsite electronic lock monitoring added expense, hardware components, and setup time without adding much value for the typical homeowner, so most homeowners did without those features in order to save on cost. But now that's all changed.
Introducing the Yale Assure Connect by August (CBA)
Just recently two of our favorite electronic smart-lock products have merged giving everyone affordable access to offsite lock monitoring without additional cost of complexity of setup.
The Yale product line, our favorite basic home electronic lock, and the one I have on my home, and the August product line, our AirBnb favorite, are now owned by the same company and are offering a new product!
Is is called the Yale Assure Connect by August (Or Yale CBA). It combines the best of the Yale and August lock brand features into one very affordable, easy-to-install setup package. (We offer these locks on our website with free shipping and you can also find them on Amazon. )
Why the Yale CBA is a Great Smart Lock
In the past, to get remote monitoring you had to purchase a Z-wave or Zigbee supported smart lock. Z-wave and Zigbee are communication protocols that allow the lock to talk to another device called the Hub. You had to purchase this hub separately which added expense, and you had to be sure that you purchased a lock compatible with your HUBs protocols (or vice versa). The HUB and the locks were manufactured by different companies.
Then you had to get all of these smart lock pieces working together so you could access the remote monitoring features of your lock, which may have been further limited by the Hub you were using.
Sound complicated? It was. Though we would install the smart lock for our Arizona customers, we often told them that connecting everything together was on them.
Now these smart lock components are packaged together and designed specifically to work together. The smart deadbolt installation is much easier and more affordable than ever before. With the Yale Assure Connected by August electronic door lock package you get everything you need to:
Lock, unlock, share access to the smart lock, customize your lock/relock settings and see who comes and goes from anywhere.
Unlock the door automatically when you approach with a connected smart phone
Check the status of your door. The Yale Connect by August not only lets you see if the lock is locked but also if the door is open or closed
The August Lock was our favorite smart lock for AirBnBs, and it still is for all the same reasons (mainly full integration into the AirBnb flow), but now the August lock and all of it's features are combined and incorporated into our favorite Yale Connect by August Touchscreen Lock. You have the best of simplicity and control.
The old August lock was a modification to exiting deadbolt locks. It was big, it was bulky. Now there is no more clunky, aftermarket, lock modification required to take advantage of all the AirBnb integration benefits August had to offer. You get all the benefits in the sexy, Yale touchscreen lock.
Since our original writing of this review, two other lock brands have introduced plug-and-play WiFi smart locks, the Kwikset Halo and the Schlage Encode.
We have detailed reviews of those products in our blog.
Detailed Schlage Encode Product Review
Detailed Kwikset Halo Product Review.
And here's our article, comparing four of the 2022 Smart Locks compare to each other for our recommended Best Smart Locks of 2022.
What Comes in the Yale Connect by August Package?
In the new combined product box, you get the same true and tested touchscreen smart lock, an August lock Module, a WiFi bridge, and a door sensor.
If you already have the Yale Assure lock we've previously recommended, you should be able to install the upgrade package (price the upgrade kit here on Amazon) so that you can get all of the remote programming and monitoring features. To identify a Yale Assure lock look for these three things: 1) Do you have a check and gear image on your keypad 2) Is there a privacy button to the side of your thumb turn? and 3) Does your lock set have a module slot when you remove the battery cover? If all of those answers are "Yes" then you have a Yale Assure lock that can be upgraded.
If you're still not sure, just Give Yale a call to see if the upgrade is an option for you at 855-492-0505.
The Yale Assure Touchscreen Smart Lock
This has been our favorite no frills home electronic locks for many years. Voice instructions, solid construction, touchscreen, programming without lock removal and it just seems to keep working and working. It's the smart lock on my home and the one I recommend to our customers every time.
It can be ordered with a variety of keyways so that the override key can match your existing house key.
As with every electronic lock available, we only recommend you purchase a lock with a key override. In this case, the YRD226 series.
August Lock Module
Installs inside of the Yale lock and communicates with the bridge. If you are using this existing expansion slot for the Z-wave or Zigbee models, you will not be able to install the August lock module. You will need to choose between this method to remotely control and monitor your smart lock and your existing Z-wave/Zigbee method you are using. There are a number of feature benefits with the new package that may make it worth it.
As always, if you do want help installing this lock, your local locksmith is ready for your call. If you're in the Phoenix area, call ACME Locksmith at 480-380-2263.
August WiFi Bridge
This is the piece that handles the integration between the lock module and the internet so you can access all of your lock features, without limitation, using the August Connect App from anywhere in the world.
It plugs into an outlet within 15 feet of your smart lock and is easily setup.
Door Sensor
An easy to install surface mount sensor that can detect if the door is open or closed and report that information to you using the August App. With a little more effort, the sensor can be installed and hidden into the door jamb. Your local locksmith can help you with this installation if you're not comfortable with it.
Setup Instructions for Yale Assure August Connect
Setup of the Yale Assure / August Connect with your internet and phone couldn't be easier. Most of the lock setup is guided by prompts for quick and easy use.
There is one important note! The lock currently only support a 2G wifi connection. If your modem only has 5G or is one of the new modems that automatically toggles between 2G and 5G (like those new one by Cox Cable), the lock will not connect to the wifi.
I solved this problem in my home by purchasing a wifi extender. The wifi extender can connect to my 2G/5G automatic toggling modem and will broadcast its own 2G network. Problem solved.
You can buy the wifi extender I used here on Amazon here. It's very affordable.
Summarizing the Yale Assure Connected by August Smart Lock
Getting the remote access and monitoring features from a smart lock had required multiple components from various vendors and a complicated expensive setup process. This stopped the average homeowner from using them.
The August smart lock had great features and ease of use, especially for AirBnb units, but it had been a clumsy addition to your existing locks and bulky and unattractive.
The Yale Assure Connect by August (available on Amazon) combines the ease-of-use and attractive Yale lock with the remote functionality of the August Connect app, making an affordable, attractive solution for everyone.
Why this Smart Lock is Worth Every Penny – Video
Our 2022 favorite smart lock is worth every penny. It has full remote monitoring and no monthly fees. Locksmith Recommended.
Disclosure: As an Amazon / Google Associate I may earn from qualifying purchases.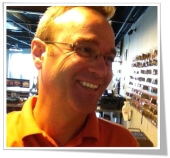 Robert has been the Owner of ACME Locksmith, Arizona's #1 Rated Locksmith, since 2007. ACME has provided locksmith service to over 160,000 Phoenix houses and businesses.
Over 1400 5-Star Rated, Verifiable Arizona Customer Reviews
Super Service Award Winner Eight Years Running
Selected as an Angie List Phoenix-Best Contractor
BBB International Marketplace Excellence Award Finalist
BBB Ethics Award Winner – The Only Locksmith to Ever Win this Award