The Most Recognized Mesa, AZ Locksmith Company
If it has a lock, takes a key, opens or closes a door, we handle it.
Hiring ACME Locksmith in Mesa gets you serviced by a local Arizona, ROC-licensed company. We've taken care of over 160,000 Arizona customers, and we are eager to handle all of your lock & key needs.
For a Mesa locksmith that handles all your locksmith needs with fast, affordable, quality service, call ACME.
Earning Customers for Life
Locksmith Services
Residential Services
Home Rekey
Mail Box keys
Garage door remotes
Automotive Locksmith
Key Replacement
Spare key
Program Keys to Cars
RV Keys
Emergency lockout services
Commercial Services
Master Key Systems / Rekeying
Commercial Access Control Systems / Keyless Entry
Commercial Door Hardware
Panic Bars Repair / Install
Door Closers Repair / Install
Storefront Door Locks & Security
Safes for Sale
Home Safes
Gun Safes
Safes Serviced & Repaired
Change Safe Combination
Quality Guaranteed
Jensen Brewer
18:23 06 Sep 22
Ron was great! I called in the morning and within an hour he was at our place to fix our front door lock. He was very kind, respectful and educated about the process. I will recommend Acme locksmith to anyone!
Jeanette R
19:37 03 Sep 22
ACME was fantastic very punctual and professional in their service. Even when setting up the service they had some one who didn't normally do the scheduling covering and he went above and beyond finding the answers to the question he didn't know. They updated me at every step which was very nice.

Ron the tech that came out was very nice and got the job done quick! Would definitely use them again for locksmith needs!

read more
Zachary Castagna
21:38 01 Sep 22
We just moved into our home and didn't have any keys. Acme sent Big Mike to make us some new keys and reprogram our smart lock. He did a great job and is highly recommended.
Cindy Wolf
19:52 22 Aug 22
Acme was a great company! The first thing in the morning they called, I explained what I needed to have done. I was explained the cost, what they would be to do. And the best part was, they come out the same day! The tech was very nice, he explained everything to me before he started the job! The

tech did a great job! He even was very thoughtful of our dogs making sure they didn't get out of door! The tech was very professional and I was very thankful that I was able to get my request done today and didn't have to wait two or three days! I would definitely use them again,and let our family and friends know how great ACME was ! Thank you again ACME!

read more
Kevin Flake
02:56 17 Aug 22
Great service. Great to do business with. Nice folks. Can't recommend enough.
Cesar Diaz
18:35 04 Aug 22
This is our first time utilizing Acme Locksmith. Upon intitial interaction, they professional, very responsive, and communicative. Their pricing was also reasonable and fair. The technician was engaging, friendly, presented very professionally and was overall an exceptional human being who enjoyed

his trade. I was very impressed…no reason to enlist any other locksmith in my book. It was a wonderful experience. Thank you Acme!!

read more
How Much Does a Mesa Locksmiths Cost?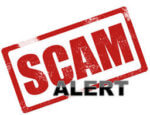 There is no such thing as $9-$49 locksmiths. Those quotes are a scam with hidden fees that aren't disclosed. The locksmith industry has been hit hard with bait and switch companies. A legitimate locksmith will charge $100 – $150 to open a door during regular hours. A 3-door house rekey that has two locks per door (6 locks total) will be about $200 (price varies a little based on the number of keyholes).
Do You Have a Locksmith Shop in Mesa?
Yes. We have a shop on the corner of Greenfield and Main Street. We are not just a mobile locksmith service. We have four locations you can bring your locks into for a big savings .

Our Mesa Lock Shop: Location & Hours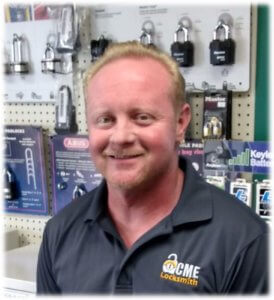 ACME Locksmith has four locations to service your lock and key needs. The Mesa location is our largest. We stock locks, door hardware, thousands of replacement keys security hardware and safes.
ACME Locksmith – Mesa Shop & Service is on the SW corner of Main and Greenfield
Address:

4448 E Main St #3

,

Mesa

,

AZ

85205
Phone:
(480) 380-2263
Hours: Mon-Friday 9-4 pm, emergency Service 24/7 Everyday.
For changes due to illness, special closures, etc… visit our Google My Business Page and select Access Hours.
Fax:
(480) 380-2424
Company Overview
Arizona's Real #1 Rated Locksmith Service.
Map to Our Mesa Lock & Key Shop: