ACME Locksmith Blog & Security Articles
Our Locksmith blog contains security articles, how to articles, and product reviews for safes, residential, automotive and commercial businesses.
If you're looking for anything lock and/or key related and you'll likely find that information here. Just enter your query into the search field or select the category you're interested in.
For product reviews on safes, door hardware, locks and keys that you can purchase from Amazon, visit our Amazon Locksmith Recommended page.
If you prefer video checkout our YouTube channel Locksmith Recommended. We have many product reviews, "How to" videos, and videos demonstrating security flaws that you can address on your own to geratly improve your home and business security.
ACME Locksmith in Phoenix Arizona has been providing locksmith services for over 30 years to the Phoenix valley. We hope you find their knowledge and information valuable.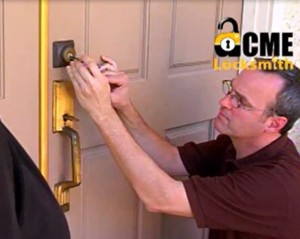 Everything to Know to Be a Locksmith Are you interested in being a locksmith? You may be wondering: What skills are required? How much do locksmiths make? What training is needed? Just how do you become a locksmith? As the...
Read More