Contact Us
Locations: Lock Shops
Additional Cities Serviced
We provide mobile locksmith service everywhere in the Phoenix Metro Area. License: ROC271563 Residential & Commercial Contractor's License.
About ACME Locksmith: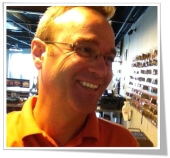 ACME Locksmith started in 1997 as a Chandler, AZ based company. ACME operates four lock shops in the Phoenix Valley and has established themselves as a top Arizona locksmith provider. In 2007, Navy Veteran Robert Vallelunga became the owner of ACME Locksmith and has proudly been leading the company ever since. In 2017 ACME Locksmith took their success and offered it to those interested in franchise locations for lock, key, and safe service throughout the United States.
Robert and ACME Locksmith maintain a focus on delivering the highest quality of safes and locksmith services. With ACME Locksmith, you get a local locksmith company with the best reputation and dedication for superior results. Your calls are never answered by a call service, and our technicians are well trained, trustworthy, and treat you with the care you deserve.
Over 1900 5-Star Rated, Verifiable Arizona Customer Reviews
Super Service Awards Eight Years Running
Mesa Chamber of Commerce Small Business of the Year Finalist
Phoenix Best Contractor
BBB International Marketplace Excellence Award Finalist
BBB Ethics Award Winner – The Only Locksmith to Ever Win this Award
Phoenix Chamber of Commerce Impact Award Finalist
We are NOT JUST a mobile lock service. You can bring your locksmith needs into any of our AZ store locations at any time. With ACME Locksmith you'll always know where and how you can reach us.