ACME Locksmith Ahwatukee Lock Service
ACME Locksmith in Ahwatukee is a BBB award winning company and also finalist for the Greater Phoenix Chamber of Commerce Impact Award.
We were the first Ahwatukee Locksmiths to offer a 100% Money-Back Guarantee and 1-year workmanship warranty for EVERY customer. We are a family run and veteran owned company serving Arizona since 1997.
1-Stop Locksmith for All Your Lock Needs
We offer fast, onsite, mobile locksmith service to Ahwatukee from our nearby lock shop in Gilbert. We provide commercial locksmith services as well as residential and auto locksmith services. All types of key & locks are supported. We are your complete 1-stop locksmith for all of your lock needs.

Over 160,000 Customers – Excellent Customer Service
Reliable Locksmith Services
Keyless entry
High-security locks
Restricted high-security keys
Door closers
Panic bars
ADA compliant door hardware
Emergency Locksmith Service
Unlock cars
Unlock homes
Unlock business
Replace lost car keys
Automotive Locksmith services
Car keys made
Car key programming
RV & Automotive Keys
Remotes sold & programmed
See our article, "How Much do Car Keys Cost"
Repair, Open Safes
Gun safes, fire safes, burglary safes, depository safes
There are NO $9-$49 Locksmiths – It's a Scam
Read Our Article on Locksmith Fraud
Watch our YouTube video on fake Google reviews so you can identify the scam Ahwatukee Locksmiths.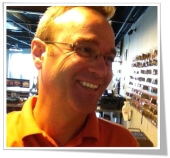 Why Hire ACME Locksmith for your Lock Services?
Ahwatukee's ACME Locksmith

service is the only Arizona Locksmith Service to win the BBB Ethics Award.
We offer a 1-year labor warranty on all jobs.

ACME Locksmith

is ROC licensed.

Ahwatukee

,

Arizona

does not require locksmiths to be licensed but we carry the license for your protection.
ACME Locksmith is Members of the Associated Locksmith of America
We offer quick

Ahwatukee, AZ

Locksmith service from our Gilbert and Phoenix, AZ locations.
Field service hours: Monday-Saturday 8-8 pm. Emergency 24/7.
ACME Locksmith Company Overview
Welcome to ACME Locksmith, Arizona's Real #1 Rated Locksmith Service.
Just a Few of Our Reviews
Donna S
19:27 03 Feb 23
I scheduled ACME Locksmith to rekey locks and secure doors in our new home. It was easy to schedule online. They were great at communicating. The technician was professional, friendly and had the job done in no time for a reasonable price. I definitely recommend them if you need a locksmith.
Ron Mills
06:33 26 Jan 23
I ordered my own key blanks for my 94 Amigo and thought it would be easy to get them cut at Home Depot, Ace Hardware, Autozone or somewhere similar; no such luck. I then reached out to four different Locksmiths in the Mesa area. No one would do it. At the chain stores you have to purchase their blanks, which they didn't carry or without flat out stating it, they would let on that their employees were not of the skill level to confidently cut my blanks without making a mistake and when they did, the business didn't have a suitable replacement blank on hand.Finally, I called Acme Locksmith in Mesa and spoke to Russ who assured me that they could cut my blanks correctly and in the most unlikely of events if their Locksmith were to make a mistake, they also carried my blanks in store. Ron, the Acme Locksmith, cut both of my keys quickly and walked out with me to my car to ensure they were cut with precision, which they were.So, don't do what I did, save yourself the phone calls and running around wasting your valuable time and visit Acme Locksmith first! Thank you again Ron!
Jensen Brewer
18:23 06 Sep 22
Ron was great! I called in the morning and within an hour he was at our place to fix our front door lock. He was very kind, respectful and educated about the process. I will recommend Acme locksmith to anyone!
Jeanette R
19:37 03 Sep 22
ACME was fantastic very punctual and professional in their service. Even when setting up the service they had some one who didn't normally do the scheduling covering and he went above and beyond finding the answers to the question he didn't know. They updated me at every step which was very nice. Ron the tech that came out was very nice and got the job done quick! Would definitely use them again for locksmith needs!
Zachary Castagna
21:38 01 Sep 22
We just moved into our home and didn't have any keys. Acme sent Big Mike to make us some new keys and reprogram our smart lock. He did a great job and is highly recommended.
Cindy Wolf
19:52 22 Aug 22
Acme was a great company! The first thing in the morning they called, I explained what I needed to have done. I was explained the cost, what they would be to do. And the best part was, they come out the same day! The tech was very nice, he explained everything to me before he started the job! The tech did a great job! He even was very thoughtful of our dogs making sure they didn't get out of door! The tech was very professional and I was very thankful that I was able to get my request done today and didn't have to wait two or three days! I would definitely use them again,and let our family and friends know how great ACME was ! Thank you again ACME!
Kevin Flake
02:56 17 Aug 22
Great service. Great to do business with. Nice folks. Can't recommend enough.
Cesar Diaz
18:35 04 Aug 22
This is our first time utilizing Acme Locksmith. Upon intitial interaction, they professional, very responsive, and communicative. Their pricing was also reasonable and fair. The technician was engaging, friendly, presented very professionally and was overall an exceptional human being who enjoyed his trade. I was very impressed…no reason to enlist any other locksmith in my book. It was a wonderful experience. Thank you Acme!!
Bryant K
13:20 30 Jun 22
The owners and employees are so nice and willing to help and educate in any way they can. I will definitely be referring my friends and family here!
Patrick James
22:20 10 Jun 22
Really nice couple of guys who came out. They gave me a good price as well. I would certainly recommend these chaps!
Colton Brooks
21:29 12 May 22
I recently bought a truck that had a camper shell on it but the keys were missing. ACME helped me take the lock out and they cut me a new key for it.The emergency key that was in the key fob didn't work on the truck lock so they were able to help me get a key cut for the truck too.Happy with the quick service and the price was reasonable. Will go back to ACME for any of my lock related needs.
Tony Pacheco
21:48 10 May 22
Scott and Eric are wonderful people. Very courteous and extremely helpful. I had an issue with a camaro key and they went above and beyond for me. I will only go there for my key needs!
Lynsie Meyer
20:35 05 May 22
They were amazing! Just got our new house and they rekeyed the locks super quick, were very thorough in making sure everything worked properly, and love the sliding door lock! Definitely wouldn't trust anyone else!
Randy A
23:09 25 Apr 22
I bought a safe from Acme and they had it shipped to me in NJ after the company I originally ordered from turned out to be a sham. Acme stands out with service, communication and post delivery support. Their YouTube videos were very helpful in making my selection. Would recommend these guys all day long.
Karly Sanchez
18:11 24 Apr 22
Mike saved me from the mess I had been going through with my uhaul storage facility. He was prompt and extremely professional. Great work and would definitely recommend!
Jim Mounsey
21:29 21 Apr 22
After days of phone calls and research I finally ended up in the right place, ACME Locksmith. Helpful, friendly, great group of people that walked me through every step. I would do business with them anytime.THANK YOU SO MUCH
Bobinator
11:53 15 Apr 22
I am so very happy with the service and excellence of my two locksmiths. One was in training and the supervisor Bobby was awesome. He watched closely and paid great attention to detail. The locks were all turned to match and work perfectly. They cleaned up after themselves. They waited for me to check all of the 6 keys 🔑 to be sure they worked. I'm so glad I didn't use a handyman. They are great. Thank you for your service.
John McCaffree
00:14 22 Mar 22
Scott was able to solve my non working lock issue quickly. Dealing with professional like Scott was a pleasure as he resolved 2 lock issues while I waited, at a fair price. I would return to Acme Locksmith whenever I need help with lock or key issues without a doubt. Good customer service is hard to find and Acme Locksmith ( Scott) gets the award for the day! Good service, fair price, hard to beat.
LeRoy Ford
21:21 04 Mar 22
The friendly, helpful, knowledgeable folks at ACME Locksmith Arizona Safe Sales in Mesa always provide EXCELLENT products and services at the BEST prices! They take the time and effort to actually communicate with you, and they actually CARE that you are completely pleased with their fine products and services. I very rarely write reviews online - but, if you give them a chance, you will probably want to tell the world too about this uncommon small business. For instance, among practically anything else you might need within this realm, they sell a product called Flip Guard that will quickly and inexpensively secure your deadbolts so they cannot be turned, even with a key, until you release them on the inside. You will LOVE it, and you can install it yourself with just a screwdriver in about 2 minutes! ACME Locksmith in Mesa has them in every color and finish to match your existing hardware. I HIGHLY and WHOLE HEARTEDLY recommend ACME Locksmith Arizona Safe Sales in Mesa for all of your home or business security needs.
Carol Armes
00:33 02 Mar 22
Great service and high quality keys. Love the suggestion to stamp the key directly in case it becomes detached from the tag. Highly recommend this business.
Peter
00:46 19 Feb 22
Great customer service. Fast and efficient with cutting and programming keys. Very honest and will help where they can if they see any other issues with your vehicle.
Jon Weihmeir
01:02 02 Feb 22
Max provided top notch support providing key fob programming for my duplicate key. It did not work the first time, but Max's persistence to not quit and try again paid off. Very satisfied customer. Thank you Max.
Joshua Ashworth
18:56 16 Nov 21
Amber and Eric helped me with a re-key on my company service van. I had only one key that a hardware store had made for me and it only worked in the ignition and the passenger door. Acme Mesa was able to make me a new set of keys for my van using my one busted key. They were able to do so without pulling any locks. Incredible service and skill. I was in-and-out in 30 minutes on a tricky re-key. Thanks, Acme Mesa!
Baron Reinhold
17:49 27 Oct 21
I had several technical questions about getting a key fob for my 2014 Hyundai Santa Fe Sport programmed. I engaged with an ACME rep who patiently answered all of my questions. Half what through our emailing back and forth I discovered (and made them aware) that I was not in the same state as any of their businesses. The rep continued to answer my questions and was very helpful. I wish I was in the same state as ACME as ACME was only going to charge me $79 to reprogram my key fob. The cheapest I can find for the same service (near Atlanta GA) is $179.
Maria Rivera
20:31 24 Sep 21
Quick service, affordable and super nice! Definitely a great place to get all your locksmith need. Thank you much ACME! I can finally drive my SUV.
F. Allan
00:56 09 Sep 21
I have used this company for years. Big Mike is the technician I have dealt with. Also, Violet for scheduling. They are great! I highly recommend them!
Nathan Means
23:57 30 Aug 21
Max was awesome to work with. Acme In general was very easy to talk with and to get a professional to my home quickly. Max came to my home and first assessed what my needs were and offered several options for what he can do. He explained in great detail everything that he would be able to set up for me, how he would do it, and how it would protect my family. He even took it on himself to make sure the deadbolt on my front door went as far into the frame as needed at no extra charge because he saw the need while he was at work and just took care of it. I especially liked the suggestion he made for my slide glass doors to make them more secure and child proof. He was professional, personable, and I would easily recommend Acme locksmith to anyone.
Patti Pacion
19:11 17 Aug 21
On time, efficient and courteous. Clean too! David was great!
Susan Ryan
17:18 06 Aug 21
Big Mike's professionalism and ability to problem solve at a fair price is amazing. He is personable and clearly knows what he is doing. Thanks for great work!
Drain the Putt
17:57 02 Aug 21
We received service quickly and repairs were completed in a timely manner.
Cynthia Gastelum
23:19 29 Jul 21
I cannot say enough about Big Mike! He was so friendly and helpful! He stayed here until the job was done. I didn't have a laptop so we had to install software on my desktop. But he came back the next day when my laptop arrived. He called me to check if it came in, he stopped back by and helped me transfer everything over. I am so happy that I chose ACME! Big Mike...you da man!!!
Sandra Hembree
19:20 08 Jul 21
Was very pleased, appreciated their professionalism, knowledge, work ethic and patience. What they told me time wise and cost was accurate. Absolutely recommend to anyone needing a locksmith, they know their business.
Angie FARRIS
04:12 21 Jun 21
They had exactly what I needed.. ( a spare Yamaha motorcycle key.) I got two keys for less than 20.00. Dirt cheap. They were pleasant and fast!
Collin Bellah
16:36 11 Jun 21
Excellent customer service and knowledge. I have used this shop a few times now for commercial door handle replacements and have always left satisfied
Chris Candelaria
16:35 11 Jun 21
Great customer service and really helpful with our lock issues.
kay stoops
21:32 12 Apr 21
Friendly & excellent service from scheduling by store manager, Eric, to solving all my issues regarding doors and locks around the house by service tech, Bobby. Very professional, honest & decent charges.
Christopher Pantier
04:16 10 Mar 21
They were honest and charged me 8 bucks to do a blank car key. You know how it is when a dealer key is so expensive. One place said they couldn't cut a key that they didn't sell. The lady who answered the phone at ACME asked me if I needed them to program the key and I had watched a video on how to do it before I called so I told her no. That fee is over 50 bucks so make sure that you do a little research to see if you really need their help on that part. But they were really nice and It took a couple minutes and I was out. Solid folks
Garrett McKinnon
03:29 16 Feb 21
Great experience. Excellent and quick service. Reminded me of when customer service was the norm. I can't recommend this place enough.
Victor Bagayas
20:44 05 Feb 21
Had to rekey my Honda Civic that's was going to cost me over $800 total in repair. I was abkento do some of the labor myself, towed the vehicle for $55 to my house and had brought the tumbler to these fellas....$85 and they had it fixed and working good as new. If you can manage to take the tumbler out of your vehicle (YouTube.com) then do that and you will save yourself an amazing amount of monies. Love these guys and they were cool as hell. Thanks fellas!
Efrain Torres
04:32 02 Feb 21
Guys at Acme always work hard to do a great job. I won't go anywhere else.
Cynthia Soto
00:54 27 Jan 21
Overall had a great experience. They made it out day I called and completed work quickly and efficiently.
Brad Keiper
19:59 03 Jan 21
Bobby was great!! Repaired the lock in a timely manner. In fact, he went out of his way to squeeze me into his schedule that morning.Thank you!!!!
Natalie Zarkou
21:23 23 Dec 20
Lost my mail keys at the park and couldn't find them. Called and got several quotes and ACME was straight forward without telling me all the "possible addition fees" other places stated. They gave me a quote. Had someone out the next day and I paid what I was quoted. Fast and friendly. Would use again.
Tariq Koshy
20:55 16 Dec 20
They arrived quickly and with short notice. Very professional and it was done in just a few minutes
Peter Panhandler
01:07 15 Oct 20
Big Mike did a great job! Was very knowledgeable and really cared about his customers.
Bill Loski
16:30 03 Oct 20
Austin the locksmith was great and made sure the job was accurate.
Brian Sherrill
01:41 29 Sep 20
Amazing service! They came out fast and installed a new door lock. High quality work. Austin was a very nice young man. I will use them every time, and I highly recommend them!
Dan Hoyt
17:18 11 Sep 20
I got my door handles re keyed to Mach my glove box lock on my 1952 Chevy truck
Sara Barnes
18:17 10 Sep 20
Was given a very reasonable quote over the phone for same day service. The locksmith came, had to drill out our old mailbox lock and replace it along with a new key. The work was done quickly and the quote was exactly the same as given over the phone, no weird hidden fees or charges. Great service!
Marshall Gross
22:33 02 Sep 20
Fast friendly service with excellent results.
Abraham Yepiz
22:58 21 Aug 20
Big Mike was very professional and verry well informed. Got the job done fast!
Sara Malcolm
19:36 12 Aug 20
Outstanding customer service both on the phone and in person will be recommending. My go to locksmiths from here on out
Rita Barrow
22:10 07 Aug 20
Excellent service! Purchased new door handles and deadbolt and they were installed later the same day! Wonderful! Would not go anywhere else for my locksmith needs.
Eleen G
01:38 05 Aug 20
Had to get my UHaul hitch lock drilled out. UHaul sold the lock but no help at all. Very reasonably priced.
drew yard
22:56 22 Jun 20
Great place to get keys and locks fixed for travel trailers and motorhomes!! Been using them for over 15 years!!!
Laura Ramos
18:47 10 Jun 20
I should have been a customer the groaned about when they saw my name come up on caller ID, "I need like 20 locks changed (turned out to be twice that and then some) and I need it done yesterday" Instead, they addressed our business issues immediately and with a smile on their faces (I think, as they were wearing masks to help prevent the spread but their eyes were smiling) even in the heat. Big Mike and Austin Powers were good company while working inside the office, respectfully helping out above and beyond their work orders as gentlemen should do ❤️ thanks guys! I owe ya lunch when I get that raise 😂 #dreams
Jack Lape
19:41 29 May 20
Great service went here because i lost my Keys To R.V. had A good experience and Was in and out Quickly thanks acme again
Aaron Goodmansen
21:39 22 Apr 20
Big Mike was great! We had Acme come to repair one specific issue on a gate and he noticed an issue on a different gate and did a quick repair to resolve the issue. I appreciate him going out of his way to help!
Guppy 247
15:42 04 Apr 20
I went to have my new key fob for my F-150 truck. And Eric did it quick and programmed it in less than 10 minutes. Awesome service. Thank you!!
Michelle Moeller
06:52 18 Feb 20
This guy was super! Even though he couldn't make a copy for my safe key, he went well out of his way to find someone who could. He called me the next day with all the info I needed. Great help!
Lynn Greenberg
21:49 30 Jan 20
I purchased a safe from Acme a while ago and recently moved. Mike moved my safe, changed the locks on my new house & reprogrammed my garage door opener. He also taught me a few things about garage doors. It was a good afternoon thanks to his service.
J Smith
21:20 14 Jan 20
Had a great experience with Nick and Big Mike. Acme has first class service. I had to postpone my original date and they didn't fuss a bit. We rescheduled and it was fast and easy. They keep you informed with text messages. Very good!
Erik Arteaga
20:11 24 Dec 19
Eric did an amazing job finding and making a key for utility bed on my truck. Truly grateful as my next option was to break it off as that is the only way to fill up my tank. Thank you again Eric, you're a great asset to Acme!
Shaun Phelan
17:25 14 Dec 19
We called Acme to get our locks re-keyed. Ryan came out and went above and beyond my expectations. He took the time to lubed up all 4 door locks and found 2 of my doors had secondary locks that I was not aware of and got those working for me. Truly an expert in the way he explains things while he's working, very professional and on-time.
Sierra Cole
00:01 10 Dec 19
Such a professional company! Called the other day when I got locked out and spoke to a woman named Violette. Even when I was having a bad day and was upset she was so kind and handled everything so smooth. They came out and I was in quick and easy. Highly recommend.
Sara Spence
16:09 25 Nov 19
Great company! I called on a Friday morning to have the keypad lock on our office door serviced; ACME said someone could come out at 3pm, but the locksmith arrived at 12pm to our delight. He worked quickly and efficiently, and he took care of our issue in about 30 minutes. We will most definitely be using ACME for our future lock & key needs.
Linda Hicks
00:49 29 Oct 19
I researched many locksmiths and the reason I chose Acme was because of the number of great feedback responses they had. Big Mike just left my house and re-keyed all my doors and made new keys. He was professional he was fast and he was knowledge. I highly recommend Acme to everyone! You won't be disappointed.
Marybeth Clark
22:58 22 Oct 19
So thrilled with the courteous, prompt and knowledgeable service we received from ACME Locksmith today! From the first phone call when I spoke with Violet to the in store advice we received and then the same day service appointment this afternoon. All four of our front door looks were cleaned and serviced then re-keyed to all be the same. It saved us from having to purchase all new door knobs and dead bolts and they now work like new. I highly recommend them!!
Michelle Herter
19:14 22 Oct 19
Acme lock and their team are always of the utmost caring professionalism. Their expertise and commitment to quality is evident with every install they do. Eric the manager is a wealth of information and shares advice and guidance from the first visit through to installation. "Big Mike" the technician on site for the installations is well-versed in the needs of the customer. He always takes time to make sure that we know what to expect from the new product install whether it's a safe or a security lock product. He takes the time to walk us through everything making sure we are completely satisfied. The installations are done professionally and accurately and on time. We trust all our security products and installations with Acme exclusively as they are the best.
Hope Williams
05:26 19 Oct 19
I needed a last minute repair for a lock on my office building and I mean, last minute. I called ACME Locksmith. Their customer service was polite and professional, superb actually, something quite extrodinary these days. They worked quickly and efficiently to get a technician to me within the hour! My Technician was "Big Mike"! "Big Mike" was fantastic. He knew what the problem was within the first minute of looking at it and had it repaired within 15 minutes. After having an extremely challenging month it was so refreshing and rewarding to experience such service! I will call them for any future locksmith needs I have, personally as well as professionally! They are also very reasonably priced. Thank you ACME and "Big Mike"!
Philip Gauthier
20:37 16 Oct 19
Amazing service start to finish. They handle our commercial accounts which can be demanding. Clients want work done yesterday and ACME delivers. Their staff are friendly, professional and reliable. Haven't gone wrong yet in 12yrs working with ACME.
Jordan Fasano
21:07 04 Oct 19
Awesome job by Ryan! He was so fast with changing all the locks and keys. He worked well with what my wife and I wanted. Would definitely call for him again!
Julie Palella
19:58 04 Oct 19
Acme is amazing! We've been locked out of our mailbox for a week and we didn't know what to do. I contacted Acme and spoke with Violet, who was so very friendly and helpful. I was originally scheduled for Monday (a three day wait) but once I told Violet our dilemma- she moved us up with no extra charge! Today, (Friday) Bobby with Acme moved his schedule around to accommodate us. Bobby fixed our mailbox lock problem with a solution that will last! We are very happy with this company's customer service and attention to detail. Definitely recommend them! Thank you to Violet and Bobby for going above and beyond and thank you to Acme for recognizing quality employees!
Patrick Slusser
20:55 29 Sep 19
I have used Acme for all of my vehicle key needs they are always extremely helpful and super friendly. I took two vehicles to them for key duplicates and programming and it only took 15 minutes. I thought my second car key did not need programming so they just cut the key for me. When I got home the duplicate would not start the car so I took the car in and they only charged me $20.00 to program it since I had another vehicle programmed!! Thanks Acme I know you saved me tons $$$ from not having to go to the dealership!
Sandy Duncan
19:22 10 Sep 19
Bobby our serviceman did an excellent job with our trailer lock. He was quick and very thorough. Very nice gentleman and a great representative for your firm.
Yates Family
19:57 30 Aug 19
What a FANTASTIC JOB! Several very tight corners expertly navigated with zero issues on floors or walls. Also terrific, patient, professional explanation of safe operations. Thanks for a job well done!Also, I visited several gun stores and sporting goods stores for a safe and was very unimpressed by their lack of help with my needs. The ACME team gave expert, concise guidance in choosing the right safe. No question—-go see these experts!
Bob Tremper
10:41 29 Aug 19
This was an awesome experience with ACME Locksmith. When I called to make an appointment Eric made sure he had everything I needed. Bobby arrived right on time and changed out 2 deadbolts, even fixed and oiled my lever sets. Will definitely use ACME again and will definitely recommend them.
Bonny Solheim
02:34 17 Aug 19
This morning I had my entire house re-keyed. All the locks were old and gummy and not working. In fact, there were times when we couldn't get in the house and had to work and work and work with the locks before we could get the door open. We are in Arizona in the middle of our hot, hot summer, so standing in the sun messing with a really hot lock was no fun!! I was introduced to Acme Locksmith when the lock on the back door of our business had to be repaired. The locksmith was so kind, professional, quick and knowledgable that I scheduled him to take care of my household locks. He was on time and got right to work on the 11 locks that had to be done. He promised that those sticky old locks would work as smooth as butter when he was finished with them...and they did!!! He was fast and the price was more than reasonable. Thank you Bobby and ACME Locksmith.
Dan Frank
17:14 15 Aug 19
Great service and on time response. Within a few minutes, they were able to get into a locked file cabinet and make new keys.Highly recommend .
Ty Petersen
22:36 06 Aug 19
Excellent company to deal with. Very professional from start to finish . Bobby the technician was prompt , polite and knowledgeable. I felt the fees were very reasonable. Highly recommend this company.
John Laurie
20:59 06 Aug 19
Eric repaired my lock and made me another key while I walked over to Starbucks. Great service and a reasonable price. Will definitely be back should the need ever arise!!!
debra jones
00:26 25 Jul 19
I'd like it to be cheaper but I just realized that newer cars have these very very very expensive keys! I called Violette in the Phoenix store and she told me they had the non-electric key available in the Mesa store for just about a quarter of what it would cost to replace the one that opens the doors and everything remotely. Now I have time to save money for a duplicate for my brand new used Kia! I just feel safer having to keys and although it took a lot of research it's great to know there's a laser cutter not very far from where I live.
Denise McCrary
03:38 06 Jul 19
I contacted Acme Locksmith on a Friday at midday regarding an emergency situation. They responded immediately and we set up an appointment for Saturday morning. I inquired about their emergency pricing and was advised that Saturday services were not considered non-business hours and therefore they did not charge emergency fees. I explained our situation and not only did they fix our emergency situation but also fixed a few other lock issues we were having, all in record speed at a low price. The technician was friendly, knowledgeable, competent and keenly aware that we needed to keep our costs as low as possible while still keeping quality products. Since then I've recommended numerous times and am pleased to say they've not let me down! Great job all the way around!
Brittany Wright
06:11 26 Jun 19
ACME saved my day! Literally! While at the car wash, my toddler locked me out of the car and didn't know how to push the unlock button. I was stressed and panicked, but luckily Ryan showed up quickly and unlocked my car in minutes. I was so thankful he was able to unlock my car with my baby inside so easily and fast. Thank you Ryan and ACME!!
Mark El-Tawil
00:40 08 Jun 19
Excellent same day service at a very reasonable price. Bobby let us know when he was on the way and to our delight even had the parts and expertise to do a couple of repairs we had neglected to mention when we called to set up the service. Highly recommend Acme, and Bobby!
LES PADGET
02:19 07 Jun 19
Our technician from Acme locksmith was Bobby. He was on time and very efficient. He was very pleasant and replaced two security door lock systems and reset keys to work on our residential doors. I certainly recommend Acme and their employees.Les & Yvonne P. Mesa, Az
Kyle Starkey
01:28 01 Jun 19
Ryan came by on a Friday afternoon and picked the lock to my wine cellar, re-keyed it (since I lost the keys), and generally improved the lock action... the company has a tech tracker that send you a text when the tech is on the way and it has link to see where your tech is on a map... 10/10 would call these guys again... Rad!
Heather Chesnic
20:38 31 May 19
My boyfriend lost his car key and we needed a replacement, but never had to get one before. I called ACME locksmith to hear Violettes voice on the phone. She was very sweet and helpful with all of my questions. I appreciate everything the team did for us! Thank you -Heather
Ben Sinon
20:12 21 May 19
Mike was great to work with. Pleasant and professional On time and gave me everything I need.
Keith Farr
01:58 21 May 19
I was given a 4 hour window and Zach was there right at the dot on the first minute of the window. Great mobile service. Locked out of My rental home when a tenant had abandoned the property but had re keyed without my knowledge. Kind , Courteous and fast service. I will keep that number in my file. Thanks for the great service.
shontell viken
17:01 17 May 19
I had to order a few keys with this company and they had originally got lost in the transport stage. Violette was amazing with her customer service and prompt reply and locating my package. Eric at the Scottsdale location was fantastic and resolved all the issues I had with my lock and key needs! Highly recommend!!Thanks so much Acme locksmith
David Boon
20:12 16 May 19
Made replacing my key fob very easy. They were the cheapest company I could find to just program the two new key fobs.
Joey Williams
23:53 15 May 19
Been here many times over the years to have lost keys remade and other odd jobs. They have always been fast with good pricing.
Steve Hernandez
01:16 15 May 19
Bobby was very professional and I love how helpful and knowledgeable they are. Would recommend to anybody.
Cindy Toothman
19:02 01 May 19
Having lost the key to my 1988 Ford I called the Ford dealership and was told they only go back 10 years, and I should call a locksmith .Violette at Acme Locksmith was not just polite but very knowledgeable. She advised me of my options, even though the best option was not to use a locksmith! My interaction with Acme Locksmith and Violette was a very pleasant one.
Brandon Kasl
11:54 16 Mar 19
I accidentally locked myself out of my apartment one night. I called ACME the next day at about 10:00 and was told someone was available 12-3 to unlock it for $70. I was called about an hour later by one of their locksmiths saying he'd arrive in fifteen minutes. Unlocked the door in a few minutes for $70. Great service. 10/10
Kim Reynolds
20:48 13 Mar 19
Big Mike was fast and efficient. He paid particular attention to detail while installing new hardware. I will definately recommend this company to others.
Gregg Washington
16:51 08 Mar 19
Bobby was the name of the employee who came to my home to Re-key my locks he was professional, he was friendly, he was knowledgeable, I would highly recommend Acme locksmith company to anyone who needs any locksmith work done. The prices are reasonable and the work is good quality thank you Acme Locksmith
Aimee Rowling
18:02 27 Feb 19
We needed a copy of a car key. They were very helpful and had me out the door with a new working/programmed key in 15 minutes. I would recommend this company and I will use them in the future.
John DeLorenzo
16:54 26 Feb 19
Eric stayed past 5 (their closing time) to program another key for my new Civic. Great service at a fair price, 1/3 rd the cost the dealer wanted!!!!!! Will do business here again.
Susan Vanlaningham
22:57 09 Feb 19
Very efficient and courteous. Dallin arrived on time and completed the job professionally and in an expedited manner. I would recommend using ACME Locksmith to anyone ... for business or personal.
Ashley S
20:33 30 Jan 19
Big Mike was prompt, friendly, and so quick! He was able to change the locks in our office and give us extra keys under 30 minutes. Highly recommend going to them!
Gene Laughery
02:16 25 Jan 19
Michael arrived early was friendly and courteous. He finished the job in a timely manner and made sure the work was done to my satisfaction before leaving.
Frances Figueroa
23:38 22 Jan 19
They were very prompt. I was able to see, in real time, where the tech was en route. He was very professional. I had an awesome experience.
Cita Stelzer
16:52 11 Jan 19
Had trouble with a gun safe lock. Easy to schedule an appt., friendly office staff and I was kept up to date on arrival time. Big Mike (he said it was OK to call him that) diagnosed the problem, fixed it quickly and professionally. Great job again as we had used them before. Wonderful service.
Connie Mann
18:30 10 Jan 19
they were very helpful and very friendly. I would highly recommend them to anyone. I had to get new fobs for my car and they were able to program it for me.
James Scheman
19:43 08 Jan 19
This is the second time I have used Acme to get auto security keys cut and programmed. Both times have been hassle free and in and out in about 15 minutes at less than half the cost of dealers.
Tammy
20:15 11 Dec 18
Only needed these guys once when we bought our new house, but their excellent service during that stressful time stuck out. The tech was very professional and did everything like it was his own house. Changed out all the locks with speed and care like a pro.
Blythe Gromelski
21:42 07 Nov 18
Ryan did a great job! He took care of everything in timely manner and even noticed a few issues that were addressed. Awesome job!!
Joe Gallo
20:38 15 Oct 18
New key cylinder was quickly installed and and keyed. Had us back to new condition real fast. Thanks for the expertise in the door adjustment as well! I highly recommend ACME Locksmith!!
Nick O
22:59 13 Oct 18
Ryan with ACME was a savior. Saturday afternoon pouring rain. Rain tripped the breaker to the garage door. No keys, all doors locked. He was at my door in 15 minutes on his way to another job. Ryan absolutely went above and beyond to make a stop to help me out instead of telling me to call someone else.
Brian Rankin
02:25 12 Oct 18
Nothing but a positive experience with this company. They answered the phone my first call, they notified me when they were on their way and their prices were extremely fair. Big Mike came on this particular service call and he was simply awesome. He explained all the possible available options for my situation so that I could make an educated decision.....he was very professional and determined to resolve my lock issues.They are definitely a company I recommend and wouldn' be hesitant to call upon again.
Howard H
05:43 26 Sep 18
I called several self-advertised "locksmiths" before calling Acme. Most businesses that advertise as a locksmith simply do lockouts for cars. I came to Acme because I needed the real deal. I have a truck box that I needed keys to be able to secure my tools, but I did not have a key to duplicate. My particular box has a more complex locking mechanism and further complicated the task. I brought my truck box to Acme and they HAND-FILED me 2 perfectly working keys! I was impressed, and that does not happen often. Not only were they extremely expert in there field, they also were very focused on customer service. My keys were both done within 30 minutes. While I waited I went and got Yoko Fast Food and watched their infomercials in the store and actually learned a lot. I will be telling everyone I know about Acme and will be calling them for all of my future needs. 9/9/2016Just had them make a copy of a truck key that wasn't working on the passenger door. The copy works on ALL doors plus ignition!!! So I promptly made a copy of the copy and threw out the original. Thank you locksmith gurus!!!
Chuck Watkin
17:23 07 Sep 18
I needed two keys cut for my Honda Civic and received great service from ACME Locksmith. The price was very fair considering many other locksmiths I called quoted prices more than double what I paid. Also, they have a physical location which is rare these days in the industry. I would highly recommend using ACME Locksmith for all my locksmith needs.
Carla Jenkins
19:24 29 Aug 18
I accidentally broke my desk key and needed it replaced. I searched local stores and came up empty handed. Apparently I had a special kind of key that was difficult to replicate. I thought I would try ACME Locksmith as a last resort. Thank God that Violet at ACME is a rockstar and made me that hard to find key!!! She was so incredibly helpful and kind!! Don't go anywhere else but here!! They have a TON of keys and cool safes!!!! Great experience!!!
Jamie Pepper
03:15 08 Aug 18
Same day service. Technician was knowledgeable, polite and a resolved my RV key issue quickly. The ACME trucks are well equipped for a variety of locksmith needs.ACME technology was good about texting when technician was on their way with a map link to see how close they were to arriving. This was helpful and appreciated. Great Service.
Jared & Wendy Hepworth
23:26 02 Aug 18
David with Acme came out same day and fixed my door. They are very trustworthy. Did not gouge me on trip service or labor. Did not do more than was required to repair my door. I appreciate their honesty, efficiency and responsiveness. They were very professional and we will use them for all our locksmith needs going forward. Thanks again for a great job.
ACS GroupInc
18:19 30 Jul 18
We needed extra keys for our daughter's car and only having one coded key meant and extra programming charge. Acme was much, much closer than the nearest dealer. A locksmith is someone the average person rarely needs. Eric was very friendly and listened to my preference. In the end, it was an excellent value. A dealership would have only netted two keys (one having to be programmed with the computer and the other from other two keys) for a about the same price. Eric even programmed the extra key and fobs to make sure they worked. Something the dealership would not have done. I would not hesitate to recommend this business. Friendly knowledge people and the job done right the first time.
Maurita Harris
04:53 27 Jul 18
The office administrator, Violet, is great! Very personable and knowledgeable about their trade. The Locksmith was efficient and worked quickly yet thoroughly to get all of the locks changed in my new home. Professional and reasonable.
David Costello
19:12 23 Jul 18
Extremely prompt and efficient. Had door latch that stuck. Dave was able to reposition lock and lubricate it to get it working again. Also informed me of possible problems in the future and how to deal with them. Very thorough. Glad I called them.
Rita Brinkman
19:35 11 Jul 18
Big Mike was very nice and good at what he does. He' was very quick at trouble shooting and completing the work I needed done and he saved me s lot of money along the way. I highly recommend his services.
Lori Collins
19:01 27 Jun 18
I went to the Mesa location with a deadbolt that wasn't working. The technician tested the bolt and key locks and found a replacement bolt so I didn't have to buy a whole new system. He made 2 news key that worked in the old locks. It was less expensive than buying the kits sold at hardware stores. The whole visit took only 15 minutes!
Helen S
18:48 27 Jun 18
Fantastic experience with this company! A friendly person answered the phone and scheduled an appointment the next day. David, the technician, was very courteous and professional. He worked efficiently to clean up the mess I had made of my lock by trying to fix it myself. From now on I will call this company for any locksmith needs I have and will highly recommend them to everyone. Great service at a very fair price!
Tina Stine
23:49 14 Jun 18
I would highly recommend ACME Locksmith. Our Technician Ryan was very professional, honest and hard working. I felt very comfortable and safe having this gentleman and the company putting in our new locks. Thank you, ACME. Thank you, Ryan!
ROBERTB
04:51 08 Jun 18
We locked ourselves out of our house a couple of weeks ago. Robert with ACME Locksmith was at our house within 15 minutes. It was late afternoon on a Friday. Robert got us in no time. He was very efficient and very knowledgeable and friendly. After not being able to get through one lock (only because he didn't want to damage it), he had to bust into our garage entry door lock. He was able to pop it apart with barely a scratch (it was a new lock). I was amazed that he got it open so quickly. He warned us that it might ruin the lock, but it worked perfectly. I would definitely use ACME again.
Ted Carpenter
23:26 04 Jun 18
Called to setup the appointment to have all locks in a new home re-keyed. The manager/dispatcher was super helpful and made it easy to decide what services were needed. Ryan, the technician, showed up an hour later and was also very professional and nice to work with. Ryan is a perfectionist in his work and wouldn't let anything go half done. He reset my garage door openers so no other opener except the ones I have would work and realigned two doors that weren't locking easily. Highly recommend!
Jana Graham
19:31 23 May 18
Excellent job! Ryan did great work. I feel secure now that my locks are rekeyed. He was able to get all my doors on the same key. I will definitely use Acme again and will request Ryan.
Natalia Kelly
16:25 08 Aug 17
We had an excellent experience with Acme Locksmith. It started out with a great interaction with their receptionist/schedule coordinator, she was professional, efficient and very polite. They were able to quickly get us on their schedule to fix a lock for us. I inquired about some other lock types and the tech gave me expert feedback and advice. He also gave us tips to ensure we didn't encounter the same problem with the lock on our door at home. I'm confident he saved us money in the long run. I found this company to be well priced. It was all in all a great interaction, I highly recommend this company. I will keep them in my contact list and only use them again for future lock issues.
zulma mejia
05:17 04 Aug 17
Excellent customer service had the pleasure speaking to Violet. She is very knowledgeable. She sent out the correct tech for the job he was very professional and did a great job. I would recommend ACME LOCKSMITH
Sergio Brasco
22:21 01 Aug 17
I have been calling around regarding duplicate keys for my vehicle pricey things. I called ACME locksmith in mesa and its like a Angel answered when Violette picked! Took all my stress away she was extremely helpful and knowledgeable on this type of situation. I didn't feel rushed or made feel like a inconvenience. I hope this associate stays for a while cause i will be referring everyone there. Violette thanks again for all your help you were amazing!!!!!
Julie Schroeder
23:47 20 Jul 17
I called for info. and a gentleman arrived approx. 1/2 hour later. He spent a great deal of time, answered all my questions, was professional; yet very friendly and easy to talk to. He was very honest about the security needs in our home, and I appreciated his kindness. Thank you ACME Locksmith!!
M G Hall
23:20 08 May 17
I've always been careful where I leave my keys, unfortunately with age I've found that the thing I do best now is losing stuff. Sadly my keys are not immune to my senility or forgetfulness. I've recently gone about trying to temper this problem by making copies of my keys, but the big box stores have your most commonly used keys/locks which is fine for most of my keys but I had about four high quality locks that apparently don't move enough product to justify keeping in stock. I was referred here by an ACE hardware employee. To my surprise this store has just about every key possible (and more) the keys I needed had to practically be made by hand from some of their stock one at a time. The extra cost? none, granted the cost per key was a tad bit more than the limited ones the big box stores carry, however the cost for over a dozen keys made (all by hand and sizing) were still a fraction of the cost of one new lock. In my case, I did have to bring the locks with me so each key could be confirmed it worked, but only took 20 minutes and that was mostly the employee waiting for me to stop fooling around with all the interesting locks they have at the store for demonstration. I strongly encourage those of you to try this location out. I did not have them come to my location to do a "lock out" or unlock something for me, but I'm certain their service would be just as stellar if they did. I see there is one low rated review in regards to a programming a key for a car. I am not certain what specifically the dealer told that gentleman, but I can assure you in my case I opted to have acme do it - the dealership wanted to charge 799.99 + labor for extra keys and programming, ACME - 235 + tax for the same amount of work. I'll be having ACME take care of my lock needs from now on, I can see why they have and A+ rating with the BBB.
Next Reviews