Last Updated on October 16, 2023
Lock Grades 1 2 3 Explained
The ANSI lock grading system was developed to setup a standard testing procedure to measure the strength and durability of a lock. The ANSI lock grade system provides an indication as to the quality of the lock being purchased. The system is composed of three lock grades.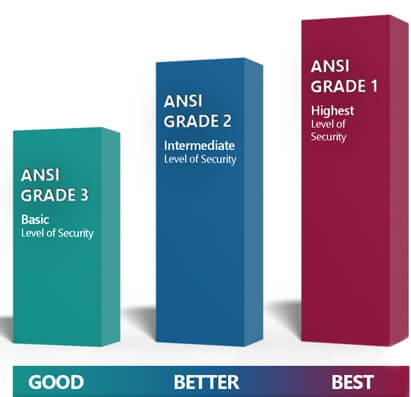 What is Lock Grade 3?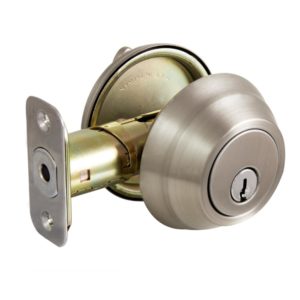 Lock grade 3 is the least secure of the three lock grades. It should be considered basic door hardware, for non high security situations, and is the least expensive. It is also the common lock you will find on homes.
If you have lock grade 3 on your home, you really should consider upgrading to grade 2 or taking your locks into a locksmith shop to install anti-bump, anti-pick pins in them in order to improve your lock's security. These locks are the most easily bypassed.
For lock grade 3, the lock must be tested and able to handle 200,000 lock cycles, 2 door strikes and a 150-pound weight test. Deadbolts in this category need to be able to handle 100,000 cycles and a 2-door-strike hammer test.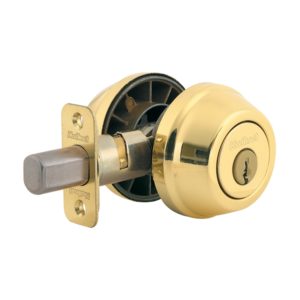 What is Lock Grade 2
Lock grade 2 is the next level up in terms of testing and security. Grade 2 locks are not usually sufficient for many commercial buildings, but they exceed the building requirements for residential buildings.
Grade 2 door knobs must handle 400,000 cycles, 4 door strikes and a 250-pound weight test. Grade 2 deadbolts must handle 150,000 cycles and a 5-door-strike hammer test. You can find grade 2 locks easily on Amazon.
What is Lock Grade 1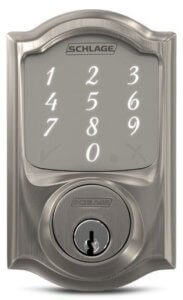 Lock grade 1 is the top-of-the-line lock rating. They are typically intended for commercial security, but we are seeing more grade 1 locks targeting residential use (particularly with electronic locks).
Grade 1 locks and deadbolts can be used on homes when you want the best security, but they tend to be limited in style and finish options. Budget becomes important here as well since grade 1 locks are the most expensive.
Grade 1 door knobs units need to withstand 800,000 cycles, 6 door strikes and a 360-pound weight test. Grade 1 deadbolts need to withstand 250,000 cycles and a 10-door-strike hammer test. There are some nice residential grade 1 locks well priced on Amazon.
If you need any help on choosing which lock type you should go with, stop by a local locksmith shop and they'll be glad to help.
The Difference Between Residential Grade Locks and Commercial Grade Locks
The ANSI grading system does not appear to make a distinction between residential and commercial graded locks. So long as the minimums mentioned above meet the tests, the grade will hold for either.
However, there is no doubt in my mind that lock types intended for commercial use are better products. They are heaver, use no plastic parts, and in my experience more durable in every way. You can check out our lock comparison of a grade 2 residential deadbolt sold by a big box store and a commercial use grade 2 deadbolt sold by ACME Locksmith.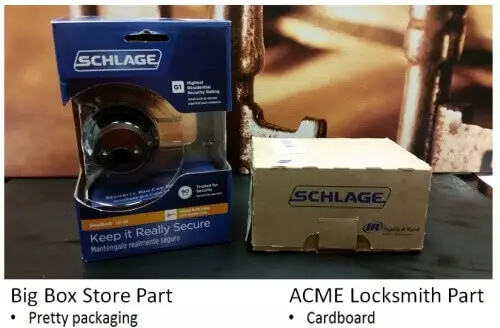 Disclosure: As an Amazon Associate I earn from qualifying purchases.