Last Updated on January 15, 2023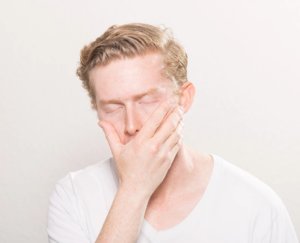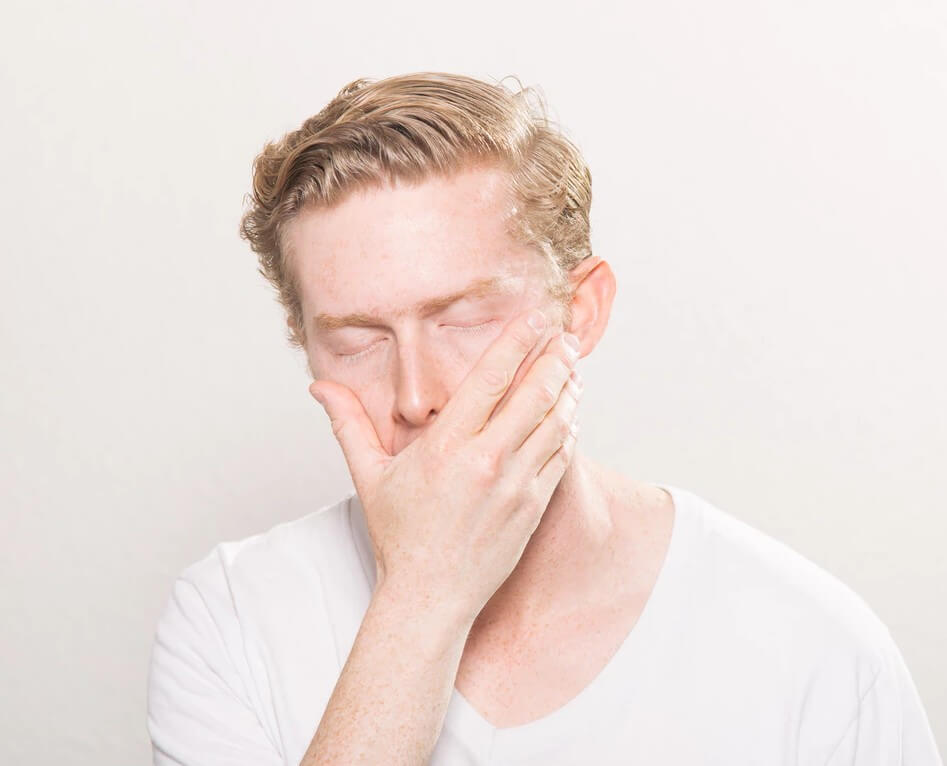 How to Replace Lost Car Keys
Making keys is one of the services that local automotive locksmiths and car dealers provide.
A locksmith can replace lost car keys using the VIN number of your car. This is the most affordable key origination option. Depending on your car, those keys may need to be programmed for the vehicle to run. Learn everything you need to know in this article.
To order a key by VIN, fill out the purchase form below after reading this article.
Pro Tip: If you've only lost a spare key, and you still have a working key, you can simply purchase a new spare key online. Then drive your car to your local lock shop for duplication and programming (if needed).
Jump to:
How to Find Your Car's Vin Number
Save money. Contact Your Insurance
Why Use a Locksmith to Make Car Keys?
How Locksmiths Use the VIN to Make Keys
How do Locksmith's Make Keys When They Can't use the VIN?
When You Must Use a Dealer to Replace Lost Car Keys
How Much Does it Cost to Make Car Keys?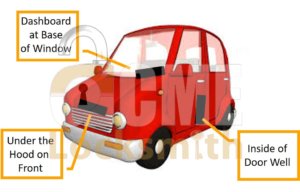 Get Your Car's VIN
You'll need some information about your vehicle in order to replace the lost keys.
You will definitely need the year, the make, and the model of the vehicle. An example would be "2010 Toyota Tundra".
You will also need the VIN number to make the car key by VIN. The VIN is a unique identifier to your specific vehicle.
You can find your VIN number by checking the car. It's located on the front of the dashboard on the driver's side near the bottom of the windshield. You can usually see it looking through the windshield from the outside.
If you are not at the car, the VIN number is also listed on your insurance card, and it should also appear on the car title and registration.
You will also need proof that you are the owner of the car before any credible locksmith will originate a key. The insurance card, registration, or title with a government issued ID will usually be enough to prove you have the rights to have a key made.
If proof of ownership is in the car and it's locked, a locksmith can perform the lockout service to gain access to the documents in the car, but if the paperwork is not found there, a credible locksmith will relock the car and walk away from the job. You would be surprise how many times we get calls from people wanting us to make keys to cars they don't legally have access to.
If you are in Phoenix Arizona market, you can schedule your car key origination with ACME Locksmith online.

Call Your Insurance Company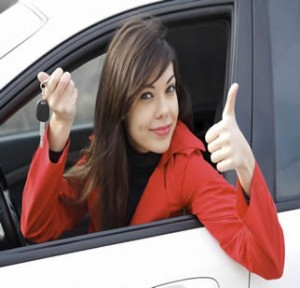 We recommend calling your insurance company as soon as you realize you've lost your keys. Depending on your policy, it may be possible to make a claim for all or part of the cost of replacing them.
The insurance company may also recommend a local locksmith service that they contract with to make keys, and they may pay them directly.
In most cases insurers, and agencies such as AAA, will cover a portion of the cost (typically the first $100) of the auto key origination, and you will cover whatever portion remains.
Why Use a Locksmith for the Key
An automotive dealer may also provide the service but a locksmith will almost always save you money. Check out or article, "How Much Does it Cost to Make a Car Key."
It cost less to hire an automotive locksmith for the key origination because they are small, local companies and not national corporate centers.
Another main benefit of using a locksmith to make the car keys is that if the key needs to be programmed, a locksmith can do this at your location, while dealers will require you tow your car to them.
Auto locksmiths can make your car keys using several techniques.
How Locksmiths Replace Car Keys Using Your VIN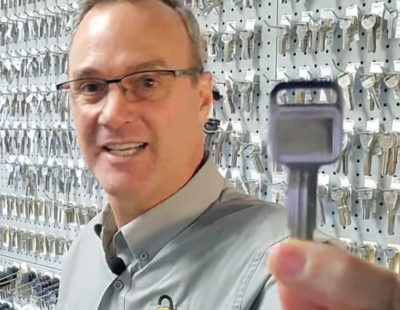 The fastest way for a locksmith to replace lost car keys is to make the car key by code using the car's VIN number.
Locksmiths can make car keys using a special code for the vehicle that allows the locksmith to cut the original key for the car. The VIN number is used to generate this code. You may even have the code in your glove box, they are often provided when a car is purchased.
Pro Tip: If you have the code, give this to the locksmith instead of the VIN. You will save money because the cost to retrieve the code using the VIN is no longer incurred.
There are a couple of things you need to know about cutting a car key from the VIN:
Records for car manufacturers do not go back prior to 1988 or so (depends on the manufacturer). For earlier car models, other methods of key origination must be used.
Keys by VIN number result in providing the original key for the car, if your ignition has ever been replaced, or your door locks changed, a key made using the VIN number will not work. Because of this, it is almost always a non-refundable service. The locksmith does not know if any locks have been changed, or if the VIN number you are providing is correct.
Most cars after2010 use transponder keys (often called chipped keys). This means that the car key must be programmed to the car in order for the car to recognize the key, get past the car's security system, and start the car. That online key won't start the car until it is programmed to the car by a local locksmith.
The only sure way to tell that you don't have a chipped key is if your key was an all metal key. Then it's guaranteed NOT to need programming. But any key with a plastic key head of remote as part of the key is suspect.
You can still order the replacement key online, but it won't not run the vehicle until it is programmed.
See Our Video Types of Car Keys
What types of car keys are there? Why do cars need car key programming?
How Locksmiths Make Car Keys When You Can't Use the VIN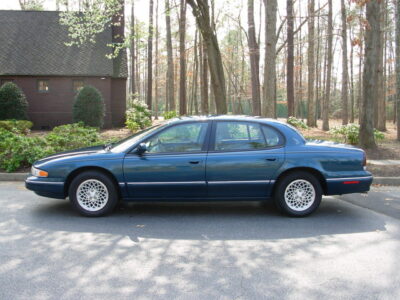 There are cases when you cannot make a car key using the VIN number and this is when you will need an experience automotive locksmith.
When the car is too old to use the VIN key by code method.
When the ignition was replaced at some point in time so the key by VIN does not work.
Some model cars have "split" years. Where two types of keys are made during a given year.
When the car key by code method is not available locksmiths may still be able to make keys. There are several other methods locksmiths can use.
Getting the Code from Someplace Else
Sometimes the ignition or another lock on the car will have the code needed to make the car key stamped on it. It's the same code that the VIN number would pull up if the VIN number method worked.
But the code is within the vehicle in an inconspicuous place. The locksmith will know where this code is and be able to cut a car key by code once retrieving it.
Make a Car Key by Using Another Lock on the Car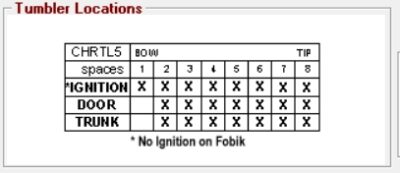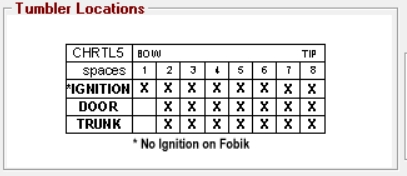 In some cases the door locks (or trunk or glove box locks) will have the same key cuts that the ignition does. In these cases a local auto locksmith can pull the lock, take it apart, and decode the cuts for the auto key.
Call your local locksmith shop and they will tell you if this is the case. When it is, you can pull the lock and take it to their shop to make the car key, saving you the cost of getting an auto locksmith out to your location.
Locksmith can also make a key for the car when the wafers for the door do not match the wafers in the ignition exactly. Like in the above image where wafer 1 is NOT in the door or trunk lock. But we will have to be onsite to do this and bringing us the lock will not work.
When You Must Use the Car Dealership to Replace the Keys
There are a few instances where you will need to go to a dealer for a new car key. There is a governing body called NASTF (National Automotive Service Task Force), and their purpose is to coordinate between car manufacturers, parts suppliers, and automotive technicians (including locksmiths) to allow computer protocol information to be used in the open marketplace.
This is necessary as many new car keys now need to be programmed to the vehicles, and so the technicians making a key must have a computer link to a vehicle and guide it to 'learn' a new operating key (and typically delete any lost keys as well).

But some foreign manufacturers do not participate in this agreement, notably German and Italian car manufacturers. This often means outside vendors like auto mechanics and locksmiths cannot originate a working key. For some of these vehicles (and only a few), locksmiths are able to 'clone' a key (i.e., copy the chip programming in an existing key to a second key), but it prohibits them from being able to originate a key when all copies have been lost.
So, for car brands like BMW, VW, and Audi, you nearly always have to go through a dealer to get the car keys made / originated. We've heard that some automotive shops and locksmiths have gotten pirated systems from overseas to accomplish this task outside the dealer, but … do you want to trust your car security to someone willing to buy an illegal device to work with it? Dealers may be expensive, but at least they are reputable.
Order Your Key by VIN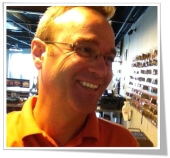 Robert has been the Owner of ACME Locksmith, Arizona's #1 Rated Locksmith, since 2007. Robert's company has provided locksmith service to over 160,000 Phoenix houses and businesses.