ACME Locksmith – Phoenix Shop and Service
We're Earning Customer's for Life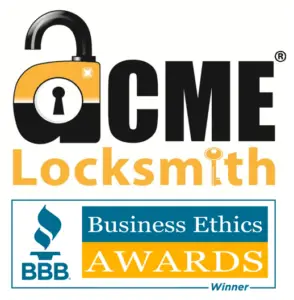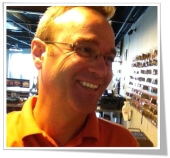 ACME Locksmith provides Phoenix automotive, residential and commercial service from our Phoenix Lock & Safe store. Bring your lock needs into our shop and avoid the trip charge! This location stocks over 600 automotive, commercial, and residential key blanks. Our Phoenix locksmiths are capable of programming car keys remotes, fixing car door locks and ignitions, and all safe repair. The showroom has many of our most popular selling safes so you can see the one you like and we'll deliver the size you need. We also stock residential and commercial locks for purchase. What we don't have, we can order and have it the next day.
The ACME Locksmith Phoenix location at the South East corner of Glendale Ave and 12th St in 2013. It's quickly become a lock & key hub for car mechanics, auto dealers, and residents to bring their lock needs to. Shop manager, Drew, has expert knowledge of automotive locks, key, and remotes. Stop by and say, "Hi." You'll be glad you did.
The ACME Locksmith – Phoenix Shop for ACME Locksmith is at:
1219 E Glendale Ave, STE 5

,

Phoenix

,

Arizona

,

85020

Phone: (602) 422-9879

Shop Hours: Mon-Fri, 8:00am-4:00pm

(Emergency Service 7AM-10PM Everyday)

Over

1261

Verifiable Reviews!

4.9

rating

average.

Fax: (602) 633-2883
See our complete list of Lock Services
Tired of split, bent and broken keys? The keys we sell are made to last. Any key with our stamp on it, is a key guaranteed for life. If it ever bends, breaks or splits, we'll make you another one for free.
Hire With Confidence
Lock & Key Services Offered in our Lock Shop or Onsite
Duplicate Keys
Keys Made
Rekey Locks
Locks Removed
DND Keys
Lock Repair
Lock and Security Products Sold
Safes Opened
Rekey Service
Copy Keys
Locks for Doors
Lock Boxes
Keys Made for Cars
Car Key Duplicates
Car Remotes Programmed
Car Keys Cut
Car Remote Batteries
Test Car Keys
Phoenix Lock Services
Rekey a Lock
Quick Q & A
Do You Need a Locksmith? ACME Locksmith is the Best Choice
Trusted Service – Over 100,000+ Phoenix Lock Services Performed
Over 900 verifiable Reviews on Google, Angie's List & more…These reviews have been earned over years of delivery locksmith services as best we can. Each of our reviews can be tied to a real customer.
Honest pricing. What we quote for your lock & key service, is what you pay. Learn about Locksmith Fraud.
The only Locksmith in the country to earn a BBB Ethic's Award, Best Phoenix Contractor and three nominations for Small Business of the Year.
Pre-screened Lock Specialists
Active member of the ALOA Security Professionals Association.
Our locksmiths in Phoenix pass background checks & drug screenings for your security upon hire and random drug screening thereafter.
Our Phoenix Locksmiths pass annual re-certification and are regularly trained on the newest locks and key technologies.
Your Family & Businesses are Protected by a Trusted Locksmith Company
30-day, no questions asked, money back guarantee on locks and labor.
Industry's strongest 1-year additional labor warranty, matched by no other locksmith in Phoenix.
1 of just 10 licensed locksmiths in Phoenix (License 271563) so you know 100% we are bonded and insured.
You're Helping Local Families
Want a local locksmith in Phoenix? ACME is a local locksmith owned by an ASU graduate.
We are Veteran Owned.
The money spent with a local Arizona locksmith company stays in our community, for the benefit of Phoenix families.
Did you know that our having a lock shop in Phoenix will save you money? Absolutely true. If you are able to bring your lock and key needs into our store, you can save yourself the cost of a service call. Service calls are a regular part of a mobile business. They cover the overhead of getting a licensed locksmith company out on site to your location. Fuel, vehicle, salary, etc… all need to be covered when a company is sending a locksmith out to your location, or that lock company won't be in business very long.
Most of our competitors provide mobile-only service, but we are unique in that we have several lock shops to take care of your needs. Our key shops are modern, clean and staffed by highly qualified and yearly certified locksmiths. All stores are first-come, first-serve. We apologize if this sometimes means you have a little wait ahead of you, but we don't want to rush our work with any existing customer just so we can get to the next person in the queue. We are sure that you'll appreciate this same great service when you're being taken care of.
Inside Our Phoenix Locksmith Shop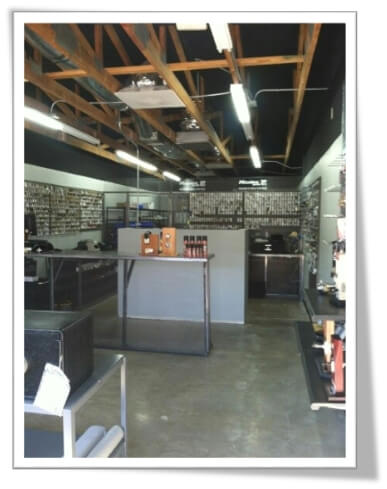 Map to Phoenix Location:
Phoenix-Metro Service Area and All Locations: