Everything You Need to Know to Become a Locksmith
Are you interested in becoming a locksmith? You may be wondering: What skills are required? How much do locksmiths make? What training is needed? And more. Those answers will depend on several factors, one of the biggest is where you live. In general:
To become a locksmith you will need to: obtain locksmithing skills, obtain locksmith certification (in some states), pass a background check, purchase the proper tools and equipment, and have a strong desire to help people. The exact requirements on locksmith training and certifications vary by state.
Jump to:
Is Locksmithing Right for You?
How Much Do Locksmiths Make?
How to Become a Locksmith
Educational Requirements to be a Locksmith
Background Screenings to be a Locksmith
Training Needed to be a Locksmith
How Long Does it Take to Become a Locksmith
Locksmith Certification Requirements
How Long Does it Take Until You Can Run Your Own Business
The Tools and Equipment Needed to be a Locksmith

Quick Q&A
Is Locksmithing Right for You?
Becoming a locksmith can be fun, rewarding, and challenging. It takes a certain type of person to be a locksmith.
A Locksmith is…:
Good with their hands and likes tinkering with stuff. If you like taking stuff apart to see how it works, and you can successfully put it back together, locksmithing may be for you.
Infinitely patience with customers. You will be asked the same lock questions thousands of times. For you it's the thousandth time, but for your customer it's the first time. Patience required.
Willing to work long hours. You need to decide if you are going to support emergency late night and weekend calls, it's difficult to stay in the lock & key business, especially in the early years, if you are not willing to work long hours in support of emergency services.
Happy helping people. There is great satisfaction in helping people, at some of their most stressful times, feel safe and secure in their homes and/or businesses again.
Good under pressure. Becoming a locksmith can be very rewarding but the hours, crazy schedule, and sometime irrational customers, can also cause a great deal of stress. If you like working under a deadline, often with customers watching to see how you unlock something, you're going to like being a locksmith.
How Much do Locksmiths Make?
Locksmith salaries can vary dramatically based on where you are performing locksmith services and the years of experience you have. The national average for a trained locksmith in 2018 is just under $51,000. You can expect to make a lot more than that if you are in an expensive city (New York, San Francisco, etc…) and much less than that for small towns. Salary.com is a good website to use to check salaries in your area.
I own a local locksmith company in the Phoenix Metro area. We have a low cost of housing. In our area mid-level locksmiths are making in the neighborhood of $40,000 / year. Sr Locksmiths $50,000+ / year. Owners of locksmith businesses can expect to be about double that salary, but it can take years to build the clientele to get there and will depend on the success of, and how well you run, your company.
How to Become a Locksmith

The requirements to be a locksmith vary by state. To become a locksmith you can expect the following: passing of security and drug screenings, completing informal or formal training, gaining licenses and certifications if required by your state. Let's dive into those in more detail.
Educational Requirements – Training to be a Locksmith
Quite simply there are no formal educational requirement (think diploma) but most business owners would prefer someone that has completed their high-school diploma or equivalency. I've hired locksmiths with experience that had neither, but I wouldn't hire an apprentice without one of those. Maturity is the main criteria. You will be entrusted with a lot of your client's security information and need to be mature and responsible enough to handle it professionally.
Background Clearance
Most companies will run both a drug screening and security background check on any candidates before hiring them for a entry level locksmith position. I will not hire any candidate that has any criminal background or fails a drug screening for illegal substances. We train people to get into homes and cars and not having our locksmiths complete those checks would be irresponsible of us as a community business.
At last count, 15 states currently require locksmiths to be licensed. In some of those states you can work as a locksmith apprentice or helper without licensing so long as you are supervised by a licensed locksmith. Background checks and drug screenings are a standard part the state locksmith licensing process.
The states currently requiring licensing are Alabama, California, Connecticut, Illinois, Louisiana , Maryland , Nebraska, Nevada, New Jersey, North Carolina, Oklahoma, Oregon, Tennessee, Texas and Virginia.
Training Required to be a Locksmith
Training is mostly on-the-job-training. For novices wanting to differentiate themselves over the other candidates trying to become a locksmith apprentice, there are a few training options that will set you apart from the other candidates.
Mail in courses. Training is conducted via video and parts are mailed to the trainee to be worked on and mailed back to be graded. This is the least valuable training as you get the least amount of exposure to the locks and keys you will eventually be working on. But it is an affordable way to try it out, see if you have the aptitude for it and enjoy it. It will also demonstrate that you have a high level of commitment to the lock profession to those you interview with.
Locksmith training courses. Some companies, like mine, offer training in a non-classroom environment. Our locksmith training is one-on-one in a functioning lock shop. You work on real customer locks and keys so the level of exposure is much better than that offered by mail-in lock training programs. Our Basic Residential Lock Training program is 20 hours. And we offer an Introductory Automotive Locksmith training program as well.
There are companies that focus exclusively on training and offer a traditional classroom style training. If you operate best in a well-structured type of program these locksmith courses are the ones to take. The Associated Locksmiths of America has a list of schools that offer their training certifications. Lockmasters is one training center on that list we've used in the past to train our entry level locksmiths on some specialty skills with good success.
No matter which path you decide, to become a locksmith and proceed with training, you need to know that you will not be a fully qualified locksmith when basic lock training is done. Some people hope that after the training they can simply hop in a van and start providing locksmith services. However, though you'll understand the basics and premises, it takes years of exposure to various locks and locking systems to really be considered proficient. Think of training at the entry level as something you have to do in order to gain a leg up over the competition to get that entry-level locksmith apprenticeship.
How Long Does it Take to Become a Locksmith
When working for a busy local lock company, we have found the following:
Expect to be "apprenticing" for 6 months to 2 years. At about 6 months you will be able to handle the majority of residential locks and can do light commercial work.
An additional 6-12 months of experience will get you to the point where you can handle most automotive locksmith tasks if your training is focused entirely on the automotive skills. If it is not, it will take longer.
We consider locksmiths with 2-6 years experience entry to mid-level locksmiths. Productive employees that have the majority of locksmithing skills but lack some of the more complex skills associated with, primarily; safe opening, high-end commercial and industrial work.
After 6 years at my company we consider you to be a senior locksmith even though you may lack some of the very top-level skills in a particular area. At this level of locksmithing, locksmiths have usually picked an area they wanted to focus in and become very good at it, but in doing so may not know some of the more advanced locksmith skills in another area of the locksmith trade.
Note: We do not handle a lot of industrial work or wired security systems. So at other companies this time may be considerably longer. At ACME Locksmith after 6 years you would have at least seen nearly all we can throw at you in our market.
The above are the levels I consider at my company. They will vary by company. But there are certifications you can get that will state your experience and are recognized throughout the lock and security industry.
Additional Certifications and License Advancement
After you've landing that first job and have began gaining experience to be a locksmith, many locksmiths pursue a specialty or additional professional certifications.
The Associated Locksmiths of America (ALOA) is probably the largest association of locksmiths and they offer many advanced certifications such as Certified Registered Locksmith, Certified Professional Locksmith, and Certified Master Locksmith. Their training is based on a strict set of requirements but the training itself is handled by other companies that adhere to their standards. Other associations exist and may offer their own certifications. Check to see if there is an association in the state you plan to be working in.
In locksmithing, there are two specialized career paths that some locksmiths choose to pursue.
Becoming an Automotive Locksmith
Automotive locksmith is the art of making keys to cars and fixing any problems that a car may have with its keys, FOBS, ignitions, door locks, or keyless system. Because it takes a specific set of skills and knowledge not relevant to the bulk of locksmithing in general, those interested in cars usually pursue this specialty training and focus their work on automotive.
Becoming a Safe Cracker
Opening locked safes is one of the most advanced things a locksmith can learn to do. Lock manipulation and drilling require many hours of practice and a wide variety of exposure to be mastered. There are few locksmiths that are good at drilling safe and fewer still that can work on the highest end of safes, such as bank vaults. As such, they are some of the highest paid in the the locksmith industry.
Career Path to Running Your Own Locksmith Business
After becoming a locksmith many people plan on one day opening their own business.
How long it takes to reach a level where going into business for yourself has a good chance of success depends on what you want to service and how self motivated you are in the learning of new and different products.
I strongly believe that anyone with 4 years experience has all of the skill necessary, at a technical level, to successfully operate a mobile locksmith franchise. I say franchise because buying a locksmith franchise gives you the ability to plug in already proven business practices so you can focus on the work. At this level, you can easily focus a business on auto (if that is what you have been learning) or general residential/commercial locks and do enough business to be successful for yourself.
I also classified the above statement by saying "mobile" franchise. Operating a shop and organizing a field team adds a lot of complexity to becoming a locksmith business. To be successful moving from a working field locksmith to managing a business would take several more years of experience if you don't already have a management background. My company, ACME Locksmith, offers locksmith franchise opportunities for those ready to go it alone, and this is where our franchise model is unique in the locksmith industry.
ACME Locksmith offers the only locksmith franchise that is well suited for both shop & field service. You get branding, flow methodologies, marketing strategies and standards already in place that have solved the shop to field service complexities. With ACME Locksmith, locksmiths can make the jump to running a lock business that has both a lock shop with field service.
What Tools do Locksmiths Use?
Ready to become a locksmith? Check out our post on The Tools Locksmiths Use to see what you will need and what you will be using when you become a locksmith.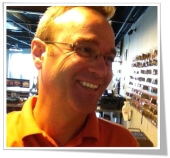 ACME Locksmith is Arizona's #1 Rated Locksmith. We have been performing lock and key services in Arizona for over 20 years. In that time ACME Locksmith has serviced over 100,000 customers.
Over 1900 5-Star Rated, Verifiable Arizona Customer Reviews
Super Service Award Winner Eight Years Running
Selected as an Angie List Phoenix-Best Contractor
BBB International Marketplace Excellence Award Finalist
BBB Ethics Award Winner – The Only Locksmith to Ever Win this Award
Details About ACME Locksmith