Last Updated on July 12, 2023
When Should a Business Rekey Their Building?
When you've terminated an employee or just moved your business into a new location, perhaps maybe even a theft, it's time to rekey your business locks. Rekeying your locks means that only authorized team members will have keys to your business (and even those employees will only have keys to the doors they need). But what does it cost to rekey a business?
Table: Cost to Rekey Business Locks
*This article uses cost numbers from a nationwide professional locksmith survey conducted in 2017 adjusted for inflation to 2021. If you live in a city with a high cost of living, your cost may be slightly higher. For those living in a low-cost city, cost will be a little bit less.
The Cost to Rekey a Business in Arizona
A commercial locksmith in Phoenix will run about 5% less than the above prices. If you are in the Phoenix Arizona market, you can schedule your rekey service with ACME Locksmith online.

Explanation of Cost to Rekey a Commercial Door Lock
Rekeying your business lock cylinders is only slightly more expensive than rekeying those in a home.
Commercial locks are built a bit differently; they are built more durably for higher traffic situations, and there are many more types of hardware which have lock cylinders to be rekeyed.
So while it may be possible to bring these locks into a locksmith shop, it's far less likely to be done; business people are busy, commercial locks can be complicated, and while there may be some savings to be had this way (like for a simple interior door lock), usually a locksmith is called onsite.
Therefore, to rekey a business lock there will be a trip charge of around $85-120, depending on where you live. That is the standard service call (trip) charge during regular business hours.
The cost to rekey a commercial lock will be from $25-40 per cylinder depending on the lock type. A lock cylinder is where you put a key into a keyhole. So every keyhole you have is a cylinder and if you count keyholes you can arrive at your total cost.
For commercial locks, there are a few variables that could impact the cost of the rekey:
Rekey Standard business door lock:Most businesses use standard keyways. Unless someone, at some point, added high-security locks, nearly all businesses will have a standard keyways. The cost to rekey a standard business lock cylinder will be about $25.
Rekeying commercial door locks with no existing business key:If you don't have the existing key, the locks can still be rekeyed but it will cost slightly more as it will take longer to perform the rekey. Expect around $8 additional per lock cylinder (keyhole).
High Security Keyways / High-security locksets: High security locks are ideal for businesses because your employees cannot make copies of these keys at the new automated machines. This stops you from having to rekey the locks due to employee turnover. However, if you have them and the employee has not returned your business key, rekeying is the safest option. These rekeys will use component parts that are more expensive than standard-pin locks and are take longer. The rekey cost will reflect this. The keys will likely be more expensive, too. The cost to rekey a high-security door lock will be around $35 per cylinder (keyhole). ASSA, Mul-t-lock, Marks, and Medeco are common commercial high-security locks.
Rekeying Inter-Changeable Core Cylinders (IC Cores):

IC Cores Cost More to Rekey

These can be identified by looking at the keyhole, which will appear to look like a figure 8 instead of a circular shape. Rekeying IC Core locks requires that the business have a 'control key' to remove the cylinder for rekeying. Without this control key, the cylinder may have to be drilled out (sometimes not, but usually yes).

When the control key is available and the IC Core can be removed, it's a lengthier process to rekey these as it uses a more complex pin system to create both operating and control keys, so it cost a more. The keys for these will usually cost a little more, as well. The cost to rekey a commercial IC Core cylinder will be around $35 per core.
Rekeying exit bars surcharge (panic bars, crash bars, fire bars are some other common names): Exit devices on doors may have to be partially disassembled to get to the cylinder, which is a fair bit more complicated than normal locks. Locksmiths will add a surcharge to the cost to rekey the cylinder within the lock because of this. Exist Bars will add between $11 and $22 to the cost of the rekey.
The Cost of Master Keying Your Business:
It's possible to arrange the pins in locks in a way that allows the lock to work with more than one single key. That is, a key with a completely different cut, can open the lock. See What is a Master Key System
So, a business owner may have a key that operates all the locks within a building, but a division head's key will only work the locks within his division, and a key to lower level manager may only work his office door.
This is called 'master keying', and simplifies business life with fewer keys for everyone, but its use needs to be designed by the locksmith to determine which pins to use so that the system operates as intended.
In a master key system, a chart needs to be created that contains all of the allowed cuts for the master rekey. Locksmiths charge to create a master key pinning chart. You want this for two reason:
To make sure that one key for one door doesn't accidentally open a door it is not suppose to.
To make sure that if you rekey in the future that none of the old keys accidentally open one of the new rekeyed business locks.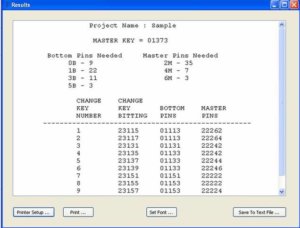 The cost of a master key pinning chart varies greatly depending on the complexity of the master pinning system. You can expect to pay between $100 and $300 for this chart. What you want is to make certain that after paying for the master key chart creation, you own the chart. Some companies will charge for the creation, and then charge later if you want a copy of it (for example, if you're hiring another locksmith).Additionally, pinning a commercial cylinder with the additional pins does take more time. So master keying costs more per cylinder. To master key a lock cylinder you can expect to pay an additional $5-10 per lock cylinder.
The Cost to Rekey Other Common Business Locks?
Cost to Rekey Padlocks: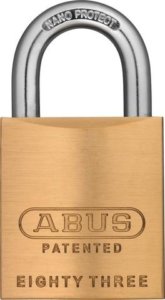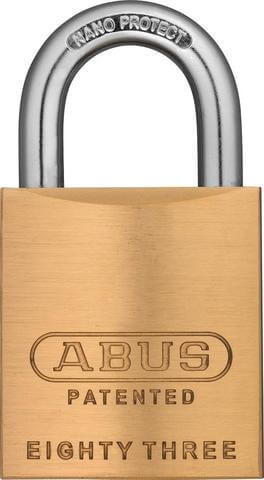 Many businesses use padlocks for multiple reasons; there are padlocks that are made to be rekeyable and those padlocks can be rekeyed to your business key even when it is on a master key system. The cost to rekey padlocks will depend on the type of lock cylinder and the cost mirrors the cost to rekey the business locks above.
If you are looking to change your locks and you want padlocks to match, your locksmith will be able to get you everything you need.
Drawer Keys & File Cabinet Keys: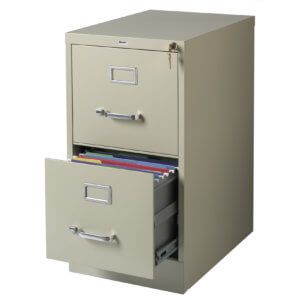 Businesses have a variety of needs for other keys. Cash box drawer keys or desk drawer cam locks are two we hear about frequently. These sometimes are serviceable to rekey, but often are not.It's a situation where it's difficult to know before seeing the locks. For many desk drawer locks or file cabinet locks, the replacement locks are inexpensive enough to warrant just changing them out.
If a lock can be disassembled, it can be reassembled using the same parts in a different configuration, so sometimes this is a workable solution. It would be hard to put a basic range of pricing on this type of work, as each situation is unique.
Most often, when a customer asks if we can rekey a drawer, file cabinet, or other similar lock, it's a situation where they've lost all of their keys and they simply want another key made that works the lock. This can be done. To make a key for a typical drawer lock would be about $25.
Mailbox Lock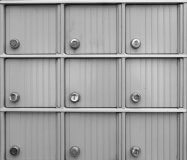 Many business mailbox banks have locks that are the responsibility of the business owner (you can verify if this is the case with your local post office). These locks typically aren't made to be rekeyed, but they can be replaced easily enough. While a locksmith is at your business performing the lock rekey, have them take care of this too. The lock and labor to replace it will be around $40.
Other Misc Business Locks
Businesses often have towel dispensers and such devices; your local locksmith can get keys for many of these products, but they are not rekeyable.
Some alarm systems have keys to turn them off if set by accident; most commercial lock products will have either the option to rekey, or replace the cylinders. Some products may offer lock cylinders that match your business keyways; your locksmith can tell you where that is possible to do.
Disclosure: As an eBay / Amazon Associate I may earn from qualifying purchases.