Last Updated on September 15, 2023
Home Depot Key Duplication | What to Know
ACME Locksmith love's Home Depot. They send us a lot of key business. Why? They are limited in what they can do, and we've worked hard to earn the referrals of our local Home Depot!
Yes, you can get keys made at Home Depot. They provide key cutting services, including house keys and select auto and business keys. However, Home Depot has limitations when it comes to car keys, key blanks, and quality duplications.
Summary
Home Depot offers key duplication services for major key brands, such as Kwikset or Schlage, as well some business and car keys.
All but the most common keys, will likely require specialized cutting or a local locksmith.
Often, Home Depot will duplicate keys that say "Do Not Duplicate" without a second thought.
Home Depot technicians may not be well trained.
Which Keys Can Home Depot Copy – Services Explained
Home Depot is capable of duplicating a variety of keys, including car and house keys, though some limitations exist.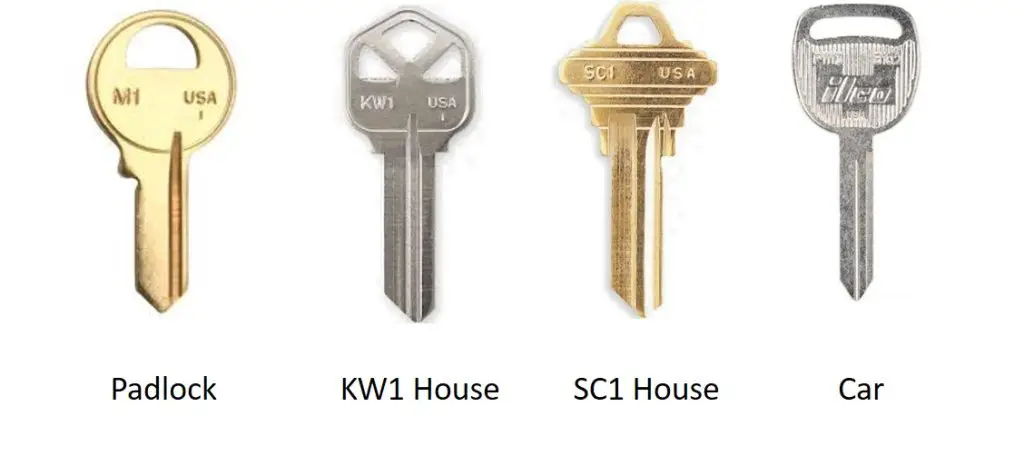 Knowing what type of key they can duplicate before visiting is beneficial. If your key says KW1 or SC1, you wont' have any issues.
House Keys Copies
Home Depot is a widely known option for the common keys, especially when it comes to duplicating standard house door keys.
What Home Depot Charges for House Keys
At the time of this article, stores charge approximately $3.97 per duplicate of a common home key. Most locksmith are at the same price.
Business Key Copies
Getting office door key copies can be accomplished as well. Most office doors use a Schlage SC1 keyway. this is the same key as many homes and it is carried by Home Depot. So a business key will cost the same as a house key at Home Depot.
But for more complicated office keys, such as the Best core keys, CSA keys, or high security keys, Home Depot may not be able to help you. Seek out local locksmith for those keys.
The Minute Key Kiosk machines are limited as to the keyways they carry as well.
A note on Do Not Duplicate keys. The Kiosks and untrained personal at Home Depot will ignore any key that is stamped Do Not Duplicate. So long as it's a blank that is carried, it will get duplicated.
Car Keys at Home Depot

Home Depot provides a range of key duplicating services for regular car keys. By regular I mean a traditional all metal or plastic head key that does not have a transponder chip inside of it. Transponder keys need to be programmed.
If you need a more advanced car key, such as a laser-cut key, then it would be best to contact a locksmith. While those are likely your only options when dealing with this kind of technology embedded in keys, at least there is still an option from Home Depot for standard automobiles.
Specialty Keys at Home Depot
When it comes to duplicating other keys, such as padlock keys, PO Box keys, or specialty keys, Home Depot can again get these keys duplicated for the most common keyways. For example, they carry several master lock key blanks. Everything else will be hit or miss.
Home Depot's Keys Don't Often Work
Home Depot offers an easy-to-use key copying service, but the newly produced keys may not always work as intended.
Technicians are Not Well Trained
Inexperienced personnel may not know how to cut your existing key. Different keys need to be aligned in the key cutting machine in different ways. An inexperienced key cutter, may not realize this and they will cut the incorrect key blank. An inexperienced key cutter may also not choose the correct key blank that you need, instead pulling one from the shelf that looks similar, but not exact.
Machines are not often calibrated
Machines that are out of calibration. Home Depot key cutting machines do not get calibrated often. Once a machine goes out of calibration, it can be weeks before someone is onsite to fix the issue, and in that whole time, the machine will be cutting bad keys. Compare that to locksmiths who calibrate their machines every morning, and you may be better off at a locksmith shop.
What Keys Can't Home Depot Duplicate – Key Blank Limitations
The key blank selection at home depot will contain 10-20 standard keys, whereas a locksmith may carry over 1,000 key blanks in a lock shop.
For all but the most-common blanks, you will not be able to get a copy of your existing key. They will not be able to copy laser cut keys, Best keys, high security keys, a transponder key and several other types of blanks.
Home Depot Key Cutting Methods
Technicians
Home Depot has uses store staff trained in key duplication. Their knowledge will range from novice to advanced. It takes a bit of luck to get a well trained team member, but it is essential to get an experienced professional for the best results.
Minute Key Kiosk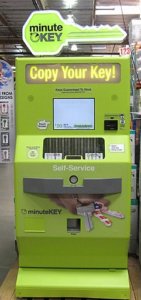 For those who require a quick and easy key duplication option, Home Depot's now have the Minute Key Kiosk.
I don't know why anyone would want to use this service:
Keyways available are severely limited
It cost more than the keys Home Depot sells.
It cost more than the keys locksmiths sell.
If the machine goes out of calibration, it will cut bad keys for months.
Key Hero App:
Home Depot offers the Key Hero app. By scanning and uploading your desired key to the cloud, customers can get their copy in-store or have it delivered online.
It's also suffers from limited keyway selection.
The only true benefit to this service is if you've lost all of your keys and you are locked out, you can get a key made at any Home Depot.
Other than this, key copies for this service are very expensive, and it's not worth it.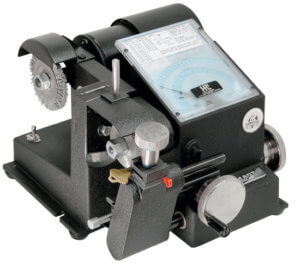 Can I get a Key Copy if I Don't Have the Original Key
Home Depot is not able to make a key copy without the original, except for the above Key Hero App case.
However, a locksmith can make you keys when all keys are missing to just about everything.
Rekeying Locks at Home Depot
Home Depot offers the ability to rekey locks when you are buying hardware from them.
You should rekey all hardware purchased at Home Depot since the box clearly displays the key cuts and anyone seeing you purchase a lock, can have a key to your new lock.
Because they sell a lot of locks, a specific region will reuse just a few of the same key cuts. With just a set of 10 keys or so, someone will have a key to just about every lock carried at the Home Depot stores in their area.
Troubleshooting: What to Do When Your New Key Doesn't Work
Should the key copy fail, return your duplicate key back to Home Depot and head to another location of a locksmith shop with your original key to get another duplicate made.
Their is no point in having the same location recut the key. If the key machine calibration is off, they will simply recut you another bad key.
Home Depot Key Copy Hours and Locations
At Home Depot, the key copy service typically follows store hours which may differ depending on your location. On weekdays from Monday to Saturday stores tend to open at 6 am and close by 9 pm. Then on Sundays they are usually available between 6 in the morning until 8 in the evening.
To make sure that your needs for copying keys will be met during a period suitable for you, it is recommended to double-check online or contact directly with their local outlet regarding their specific store hours as well as availability of this particular service there .
Summary
You can get a key at Home Depot if your key is a common key. This includes home, business and some auto keys. But ultimately, you may be better off heading to a locksmith shop. Even if the key you need can be copied by home depot, you run the risk of getting an inexperience key cutter or a key machine that needs to be calibrated, and you will get a bad key.
Frequently Asked Questions
How much does it cost to get a key made at Home Depot?
Prices for keys at Home Depot range between $4 to $10, depending on the key blank. Most local locksmiths will be competitive to this pricing and with a wider variety of keys and highly trained staff, you may find that a key from a locksmith company is less expensive in the long run.
Can you get keys at Lowes?
You can get keys at Lowe's using their in-store key duplication services or online via the Key Hero app. They carry a narrow selection of common key blanks, making it easy to duplicate most house keys. The key selection for business and car keys will be limited.
Can Home Depot duplicate a car key with a chip?
Unfortunately, Home Depot cannot provide duplication services for car keys with chips (i.e. a transponder key). Those keys need to be programmed by a locksmith or the dealer, thus, making a duplicate at a big box store is not an option.
Can Home Depot duplicate vintage or rare house keys?
Home Depot is not able to copy rare and vintage house keys, since they do not carry the key blanks necessary.