We've published several blog posts in the past about why we like the
locksmith versions of deadbolts over the big-box store locks
. We are sticking by that article and maintain that the deadbolts sold by locksmiths are better in security and safety. Manufactures are just cutting too many corners to keep the big-box store prices down. But, we recognize some people want the most affordable lock solution, as opposed to the most secure. There is such a thing as "secure enough" for many, and lets face it, residential locks are easily available while the lock versions carried by locksmiths are not.
What are the best home deadbolts?
ACME Locksmith recommends the following, generally available deadbolts:
Kwikset Smartkey – Best budget brand to stop lock bumping and picking.
Schlage B560p Deadbolts – Residential version of the deadbolt sold by locksmiths. Well built and affordable.
High-security, Mul-t-lock deadbolts – This is our favorite high-security deadbolt. Expensive but worth it when security is your top concern.
Jump to:
What are the top three features needed in a home deadbolt?
Deadbolts that Stop Lock Bumping.
Are High Security Deadbolts Worth the Money?
How to Replace a Deadbolt
Should I Buy an Electronic Deadbolt?
What are the top three features needed in a home deadbolt?
The KwikSet SmartKey can be identified by the extra little hole just to the left of the keyhole.

Bump and pick protection

You want a deadbolt that has the latest features to protect you from this type of attack. The Kwikset Smartkey (check pricing) and Mul-t-lock products shine here. Stay away from the cheap foreign imports at discount big box stores. They will offer NO protection!

Strength of Material

At budget price points this is a difficult one. To get deadbolts priced as low as they can possible be manufactures have started adding plastic parts and reducing metals everywhere they can get away with. Unless you are going with a locksmith carried deadbolt, or a high-security deadbolt, you can expect it to have plastic parts. The best strength product at a normal price point are the Schlage 560p deadbolt series (check pricing).

Schlage makes a great built deadbolt. I prefer them for strength of material over the Kwikset in this regard. But not all Schlage's are created equal. The Schlage 560 series is a better built deadbolt than the Kwikset, but the one you get online is not the same one that a locksmith company will sell you. Both are better than the Kwikset, but the one carried by your local locksmith is even stronger and more secure.

The best built deadbolts all around are the high-security locks, such as the Mul-t-lock deadbolts (check pricing). They offer you the very strongest locks made with the best material.

Key Override

If you are buying an electronic version of any of the deadbolt series we recommend, a key override feature is essential. Don't skip it.

What is Lock Bumping?

Everybody know about lock picking, and it does take a bit of practice to pick a lock. But few know of lock bumping. Lock bumping is a way to get into a lock, without having the key to the lock, undetected. We go into quite a bit of detail and demo lock bumping in our lock bumping video. To stop lock bumping newer deadbolts have built in features. Some stop it.

The Kwikset Smartkey stops lock bumping cold and is nearly impossible to pick open. It uses a waiver-based lock cylinder instead of the pin-based cylinder of all other locks. If those are your two main concerns, then the Smartkey is the lock to get. Others have come out with their own solutions. A good deadbolt, such as the Schlage 560p series come with anti-bump and anti-pick pins. They are not impossible to bump and pick but is is more difficult to so. And high-security locks use a variety of method to make their locks a near bump proof as they can get.

Are High Security Deadbolts Worth the Money?

High security deadbolts can run has high as $300 per deadbolt. What do you get with that?

Maximum Pick and Bump resistance

A regular lock cylinder is controlled by a key with just one defense, the pins that rise and lower their shear line with the key is slid into the lock. High security deadbolts have several other shear lines created by using dimple cuts in the key or additional sidewinder grooves down the side of the key. Even magnets are used in some keys.

Drill resistance

High security deadbolts are constructed to eat up drill bits.

Strength of material

They use the strongest thickest materials are used. When you pick up a high-security deadbolt in one hand and then a regular residential deadbolt in the other (and it doesn't matter what brand it is) you will be floored by the weight difference. It can be 2-3 times heavier than a regular deadbolt and that translates to strength.

Key copy protection

Not a major concern for home owners, but if the deadbolt is going on a business, this can be a huge benefit since your employees will not be able to make keys.
High-security keys cannot be duplicated anywhere but at a security/locksmith company and only then when a card that was issued with the key is presented to the locksmith.


Join the door with the frame

All of the well known high-security locks (ASSA, Medeco and Mul-t-lock) are owned by one company now. They are all made of the best materials, but the Mul-t-lock deadbolts have one great feature not found on any other high security locks. A ball bearing in the latch that will lock into the strike on the door frame, joining the two so that they cannot be disconnected. This is why we prefer the Mul-t-lock over all other high security brands.

Mul-t-lock High Security Deadbolts

How Do I Replace a Deadbolt?

Swapping a deadbolt for one already installed is an easy do it yourself job. Deadbolts are only held on with two screws on the inside of the door. Sometimes these screws are not visible as they are covered by a cover plate. Common for Schlage deadbolts. Remove these two screws and each side of the deadbolt can be pulled out. TIP: do this with the door open or the latch will be difficult to remove. Then simply slide the latch out of the door. Installation is just the opposite. Slide the latch in, then the front piece, then the back. Electronic deadbolts sometimes have an extra step of installing a plate on the inside of the door that the electronic deadbolt will attach to. That's it really.

Should I Buy an Electronic Deadbolt?

Electronic deadbolts are the latest in home security and to be honest, I love them and have them installed on my house. You will want to look for all the same lock features mentioned in this article. We've already recommended our Top 3 Electronic Deadbolts if you are interested in this option.

Should I Repair or Replace My Existing Deadbolt?

Unless you just hate the way the locks you have look or are upgrading to an electronic option, it is not necessary to replace them. If you've just bought a home and are looking to improve your security, a locksmith can rekey the locks to work with a new key and beef them up during the rekey to protect against lock picking and lock bumping. This will make them as good as any other lock currently on the market without your needing to replace all of your locks. An older lock is likely better made than some of the new ones available on the market (no plastic parts) so this can be a low cost way to get you secured without switching out all of your hardware. If you have just bought your home, check out our 7 Easy, Cheap & Effective Home Security Tips.


Disclosure: As an Amazon Associate I earn from qualifying purchases.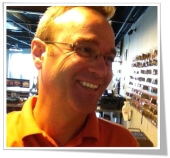 ACME Locksmith is Arizona's #1 Rated Locksmith. We have been performing lock and key services in Arizona for over 20 years. In that time ACME Locksmith has serviced over 100,000 customers.
Over 1900 5-Star Rated, Verifiable Arizona Customer Reviews
Super Service Award Winner Eight Years Running
Selected as an Angie List Phoenix-Best Contractor
BBB International Marketplace Excellence Award Finalist
BBB Ethics Award Winner – The Only Locksmith to Ever Win this Award
Details About ACME Locksmith