Can Your Locks be Rekeyed to Match an Existing Key?
My customers often find themselves in a situation where they've bought a home, but there are one or two locks in the home that work from a different key than the key that works the rest of the locks. Or, they simply don't have a key for one or two of the locks.
This happens when the previous home owner bought new locks and installed them, usually to replace a broken lock.
But you, the new home owner, want one key to work EVERY lock in the house. Can the locks be rekeyed to work from one key?
You can rekey all of your locks to match an existing key when the locks all have the same keyway. You can test if the locks use the same keyway by taking the existing key you want to use and seeing if it slides into the keyholes of the locks you want to match that key. If it slides in, they can be rekeyed to work with your existing key. If the key will not slide into the lock, it is another brand, using another keyway, and that lock cannot be made to work from the existing key.
The figure below shows two of the most popular keyways in American, the Kwikset and Schlage. Their respective keys have raised and lowered spots so that it can slide into the keyway of its lock. I've highlighted in the figure, in black, the low spots of the key. You can see that the low spots of the Kwikset do NOT match the low spots of the Schlage. So it is impossible to slide a Kwikset key into a Schlage lock and a Schlage key into a Kwikset lock. These two locks cannot be rekeyed to match an existing key of the other.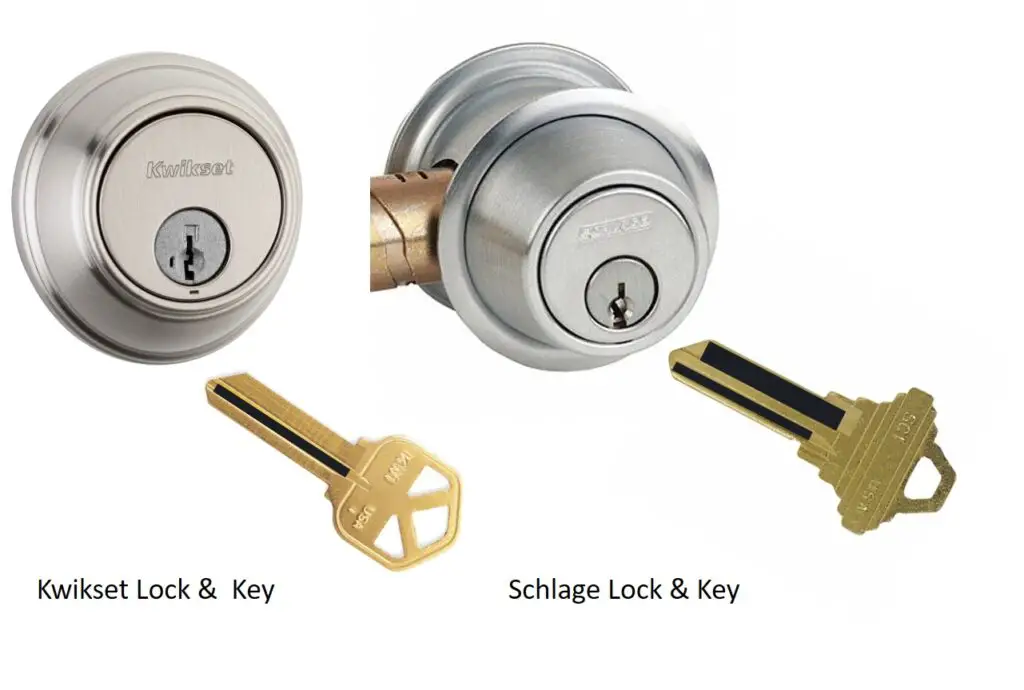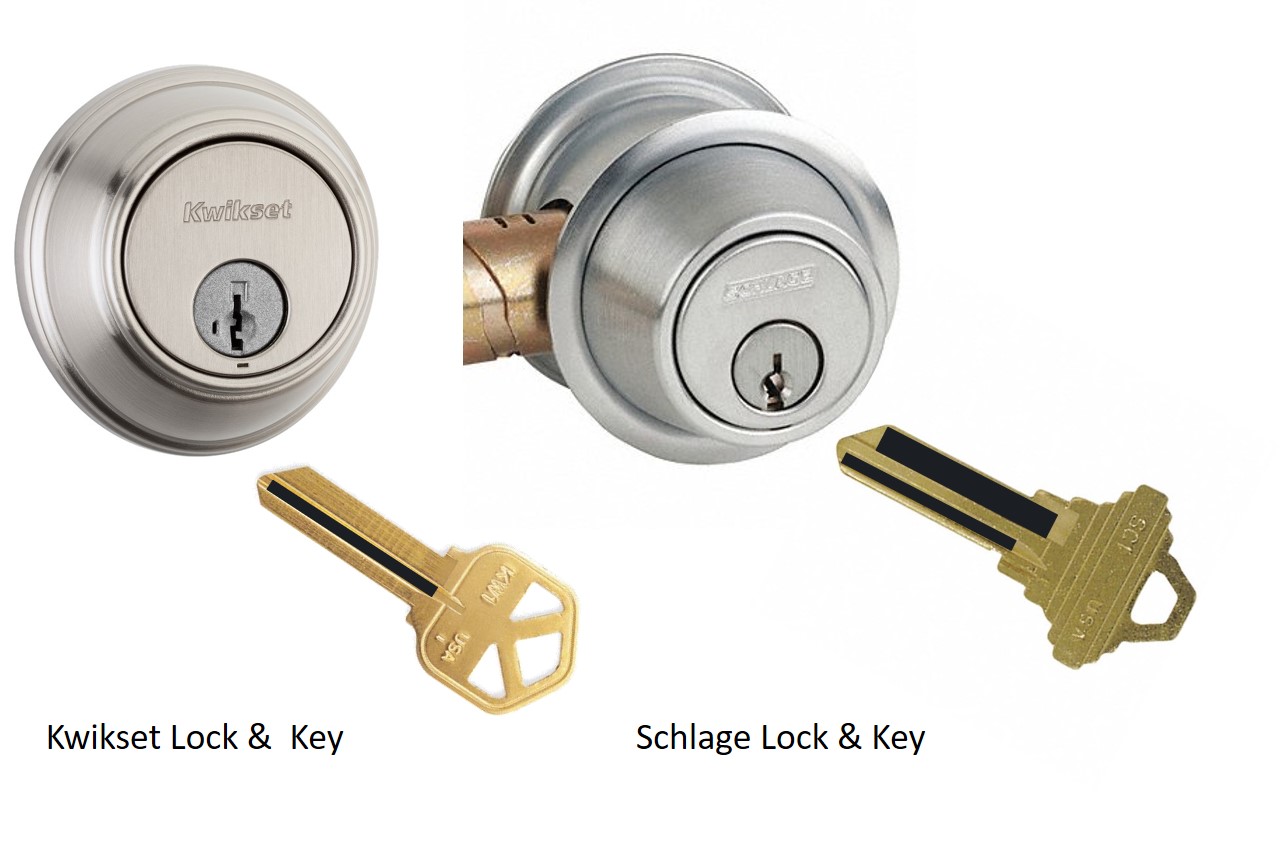 If the locks are the same keyway, you can rekey them using any of the following:
Have them rekeyed where you bought them. Locksmiths often rekey locks to match at no cost when you buy the hardware through them. Some big box stores do it but may charge for the service. Any of our four Arizona Lock Shops will rekey them for you.
Buy a home rekey kit. If you want to take on the task of doing it yourself, rekey kits are available. But you should know rekeying does take some practice and patience. It may not be worth doing yourself if you only have one or two locks.
If you ordered them online or they were there when you bought the property, take them to a locksmith shop and have them rekeyed. See our article, How Much do Locksmith Charge to Rekey Home Locks.
Different Lock Brands Can Often be Keyed to the Same Key
Even though locks may be made from a different company, there several companies that use the same, or similar-enough keyways so that a key from one can be work the other brand of lock.
The table below shows brands that will typically work together. This is useful when you are replacing a lock with another and want to make sure that what you buy can be rekeyed to match your existing key.
Table: Lock Brands that May Use the Same Key
| Brands that Work With Kwikset Keys | Brands that Can Work With Schlage Keys |
| --- | --- |
| Kwikset | Schlage |
| Weiser | *Yale (typically) |
| Defiant | Dexter |
| Baldwin (entry-level product) | Baldwin (high-end) |
|   | Emtek |
*Yale can either way. So be careful.
Disclosure: As an eBay / Amazon Associate I may earn from qualifying purchases.

More of Our Favorite Security Products
See our Amazon Store for Videos and Links to All of Our Favorite Security Products.
Door Armor: Reinforce your doors. This video on YouTube shows the installation of Door Armor, and you can buy the product direct from Door Armor at a great price.
Video Doorbells: This video doorbell offers great images and video and has NO monthly video storage fees. Watch our SkyBell Video Doorbell Review on YouTube and buy it on Amazon.
Smart Locks: Access Your Locks via Smart Phone. You'll find some of our favorite smart locks that allow you to control home access and monitor entry in our Amazon Smart Lock Shop. Watch our Smart Lock Comparison Video on YouTube fore reviews of the most popular Smart Locks.
High Security Safes: When you want a safe that is designed to protect the valuable you put inside, you want a high security safe found on ACME Locksmith's Safes for Sale website.
Sliding Glass Door Lock: The best arcadia door lock that stops your sliding glass door from being lifted out of it's tracks and to prevent little ones from opening the door and leaving the home. Check out the video on YouTube and Buy it on our website.
Padlocks: Not all padlocks are created equal. These padlocks are the best for their specific application. See our Favorite Padlocks on Amazon.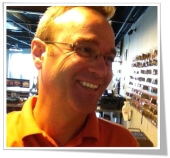 ACME Locksmith is Arizona's #1 Rated Locksmith. We have been performing lock and key services in Arizona for over 20 years. In that time ACME Locksmith has serviced over 100,000 customers.
Over 1900 5-Star Rated, Verifiable Arizona Customer Reviews
Super Service Award Winner Eight Years Running
Selected as an Angie List Phoenix-Best Contractor
BBB International Marketplace Excellence Award Finalist
BBB Ethics Award Winner – The Only Locksmith to Ever Win this Award
Details About ACME Locksmith